Your business deserves to grow. Bulk WhatsApp services to reach more people, generate leads and sale effectively.
---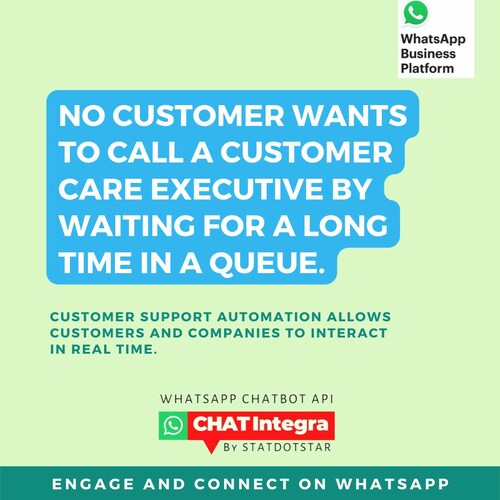 WhatsApp is the world's most popular messaging app with over 1 billion monthly active users. In addition to being an instant messaging app, WhatsApp has become a powerful marketing tool for businesses as well. WhatsApp offers a simple solution for your business to engage with your customers and prospects on mobile devices. WhatsApp Bulk SMS can be used for marketing, customer support, communications and other purposes.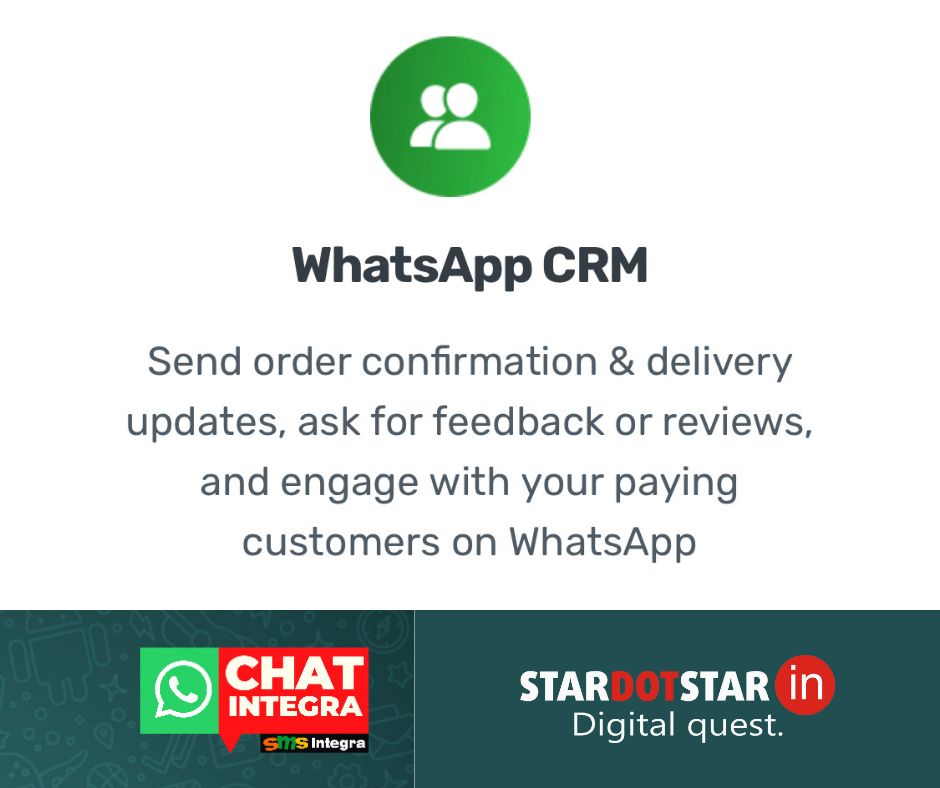 ChatIntegra WhatsApp Integration Solution provides a simple yet powerful way for you to connect your website visitors with your WhatsApp account. You can easily integrate our Whatsapp gateway directly from your website or from within your application.
ChatIntegra offers many features such as:
Live Chat: Allows you to talk with your customers via live chat on your website or mobile app.
Automated Chat: You can send automated messages based on trigger events like opening the app or visiting the website etc..
Conversational Marketing: You can engage with your customers directly by having conversations with them using keywords that they type in the conversation window.

Whatsapp Chatbot API We can help you seamlessly integrate WhatsApp Business to drive customer engagement through intelligent, context-aware, media-rich messaging.
CONTACT INFO
For more info visit : www.stardotstar.in
Contact us : 98400 59095, 98400 66333, 04428263355.