ChatIntegra - Instant bulk Whatsapp services provider Chennai!!!
---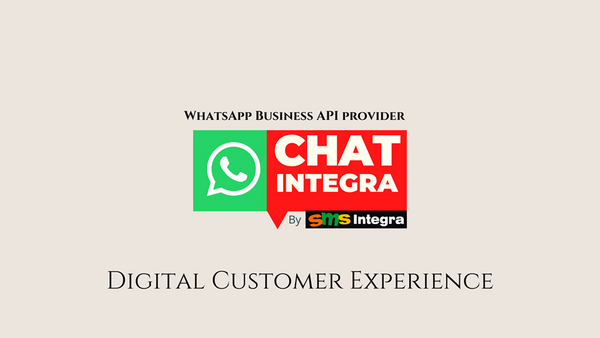 WhatsApp is one of the most popular messaging apps in the world. It has more than 1 billion users and it's growing every day.
ChatIntegra WhatsApp Integration Solution provides a simple yet powerful way for you to connect your website visitors with your WhatsApp account. You can easily integrate our Whatsapp gateway directly from your website or from within your application.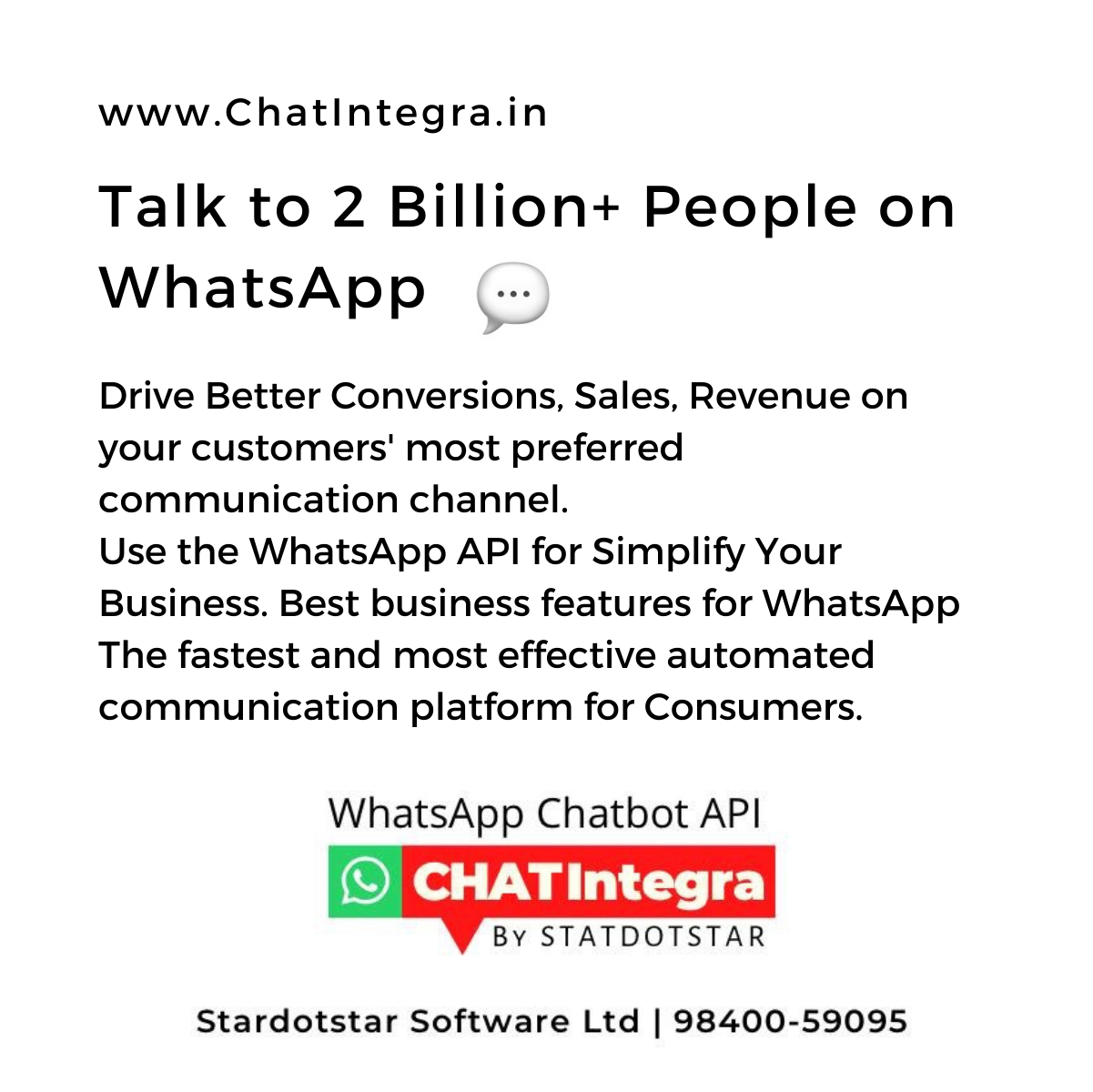 Easy Integration. Resolve Issues In One-On-One Conversations
WhatsApp Business API Service - Send and receive WhatsApp messages globally with ChatIntegra 's API for WhatsApp.
Build apps for alerts, notifications
Marketing and customer service teams use ChatIntegra to optimize their conversion funnels, automate their customer service interactions, and redefine their customer experience.
Automate 80% of your call center conversations
Chatbots take care of repetitive queries so that your agents can focus on the issues that truly need their attention. They're also available 24×7. So while your agents are offline, your chatbots can hold the fort ensuring your customers are happy.
CONTACT INFO
For more info visit : www.stardotstar.in
Contact us : 98400 59095, 98400 66333, 04428263355