Reliable Bulk SMS service for Business
---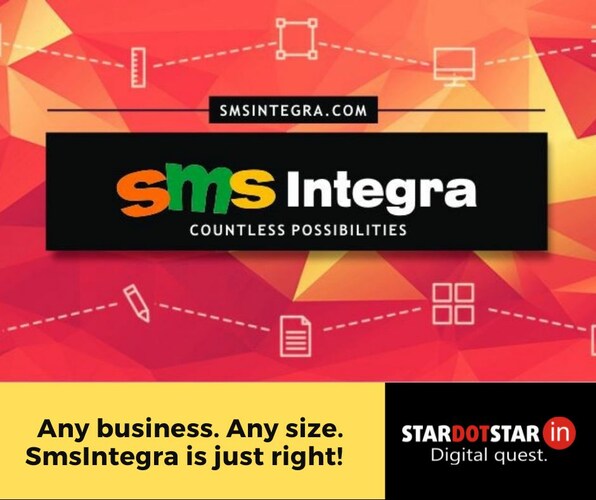 With SMS marketing, it becomes easy for you to send messages to only a group of customers. Plus, you can also choose to send messages to all the customers in your list without any hassle. Also, you will have the full freedom to customize the messages before sending. Furthermore, you can send transactional as well as promotional messages to your customers without having any trouble.

Send and receive text messages effortlessly with SMSIntegra's SMS API. Strengthen customer relationships and reach your global audience with text messaging from the leaders in two-factor authentication (2FA).
✔️Easy Delivery & Setup.
✔️Low Cost. Instant Delivery.
✔️24X7 Support.
Highlights: Multiple Payment Options Available, 100 Free SMS Credits Available.
CONTACT INFO
For more info visit : www.stardotstar.in
Contact us : 98400 59095, 98400 66333, 04428263355