Reach your customers with our SMS service!!! - SMS Integra
---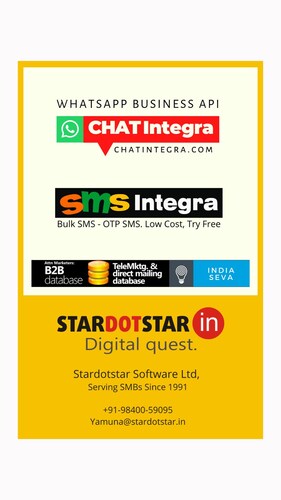 SMS Integra - The best way to reach your customer
Our #SMS service lets you send messages from our easy-to-use platform or you can plug in directly to the systems that you already use. Learn more and see how it works with a free trial today:
Missed appointments cost your business valuable time and money. Make sure your customers don't miss them again with easy-to-setup SMS appointment reminders. Start a free trial to see just how simple it is: https://bit.ly/smsregfree

Most of our

Oracle NetSuite

customers are surprised by how easy it is to start sending SMS messages from within the platform. Our 5-star rated app natively integrates making it simple to get set up. Learn more and add texting for your business today: https://bit.ly/smsregfree

SMSIntegra API – A Free API Built for SMS Developers. We support all languages including PHP, .NET, C.
<font color="#000000">Download Free Bulk SMS Application For PC. Software is 100% FREE, Not a Trial Version! Create an account and we will add 20 SMS credits to your account. Credit card not required. Want to learn more about SMS for your business? Submit your inquiry and our sales team will get in touch with you</font>

For more info click here : www.smsintegra.com
Contact us : 91 98400 59095, 91 98400 66333.