ChatIntegra - Turn your text into an interactive and engaging experience for your cusotmers
---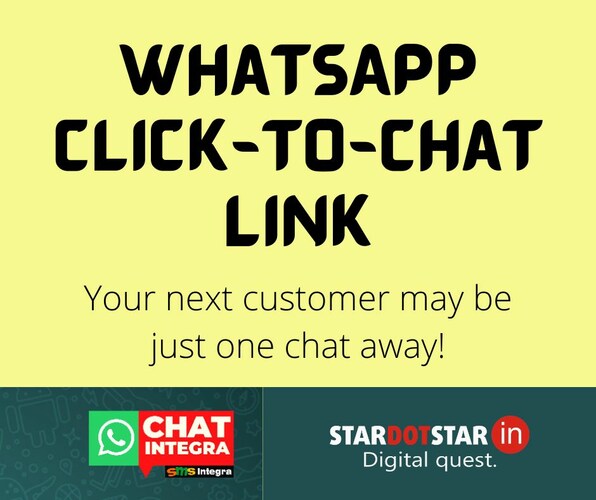 ChatIntegra WhatsApp Integration Solution provides a simple yet powerful way for you to connect your website visitors with your WhatsApp account. You can easily integrate our Whatsapp gateway directly from your website or from within your application.
ChatIntegra is a bulk Whatsapp marketing software that helps you to send messages to any number of contacts at once.It provides you with a simple and effective way to communicate with your customers and enhance their experience on your site.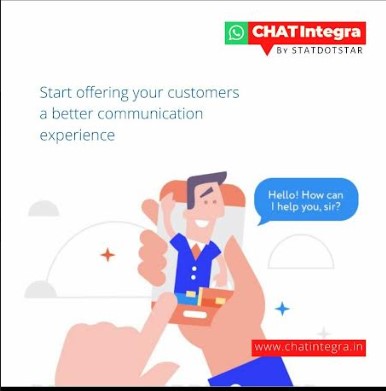 ChatIntegra helps you to engage your visitors, reduce abandonment rate, increase sales and improve customer service.
Easy Integration. Resolve Issues In One-On-One Conversations
Build apps for alerts, notifications
For complex questions, help your customer with two-way messaging and instant response.
Real-Time Notification
Handhold your customer with text. images, PDF and other rich media directly on WhatsApp.
Chatbot & Live Agent
Integrated WhatsApp with ValueFirst's chatbot and live agent takeover offerings.
It's simple to set up and use - no coding required!
You can have a Free live Demo Today!!! Call us : 99400 41444, 99400 59095
Our Website : www.stardotstar.in