Promote, Generate leads, Handle Queries of your customers with Whatsapp Business APIs
---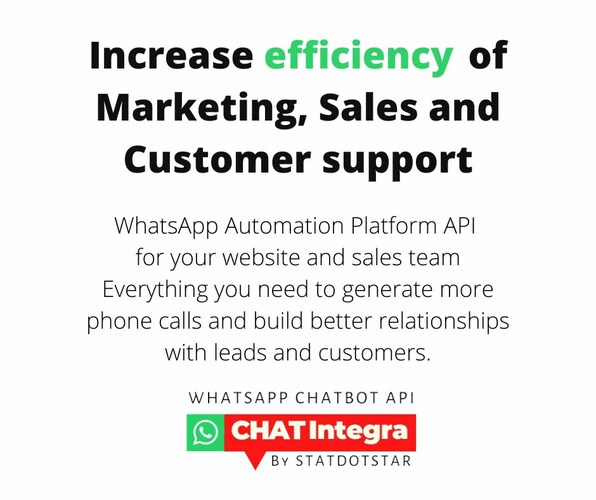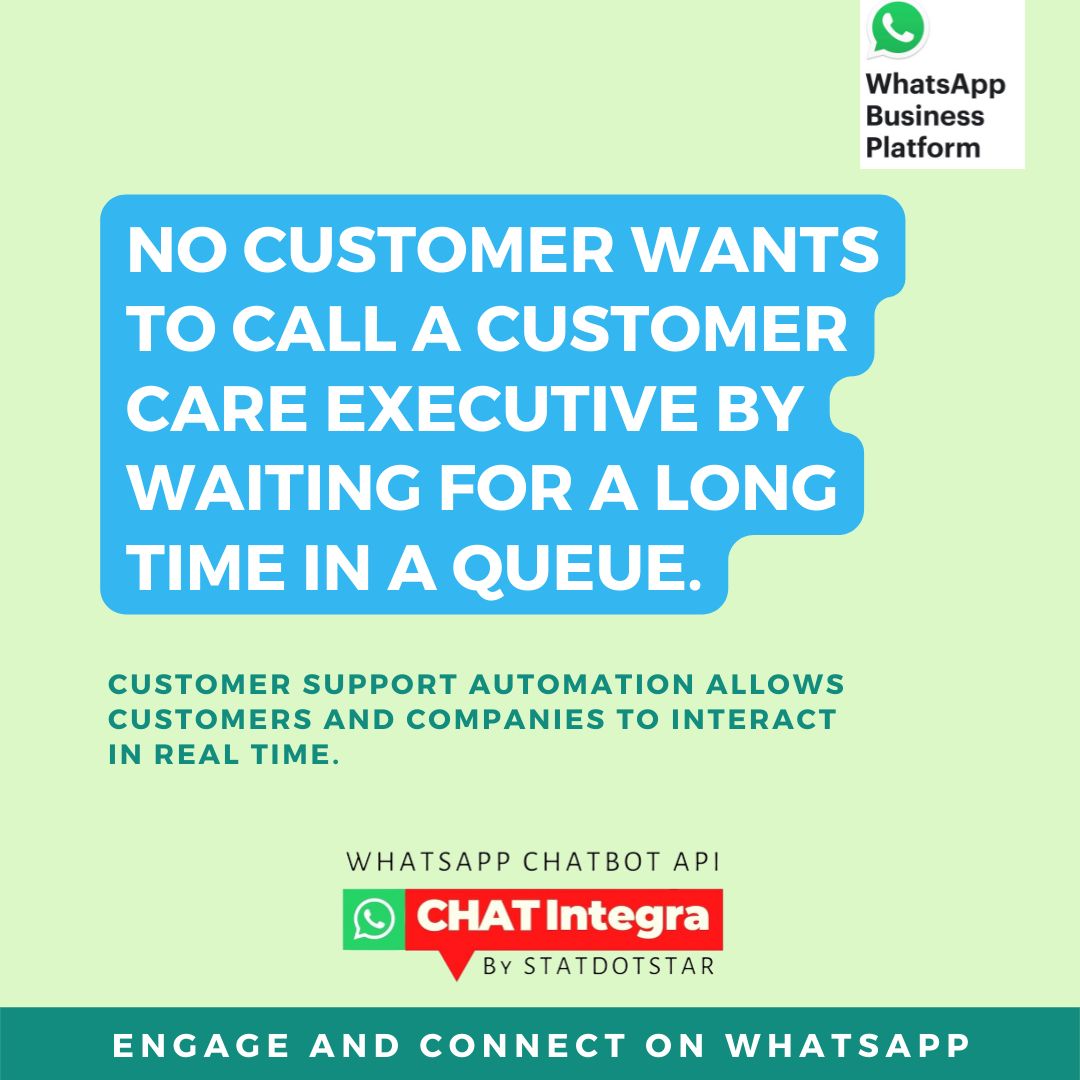 Manage your customers enquiries like never before!
You can have both Configurable Interactive Chat and Live Chat session installed to manage your business enquiries in a more structured, timely and efficient manner while enriching your customer experience with the business.
For complex questions, help your customer with two-way messaging and instant response.
WhatsApp Business API Service - Send and receive WhatsApp messages globally with ChatIntegra 's API for WhatsApp.
Easy Integration. Resolve Issues In One-On-One Conversations.

Real-Time Notification
Handhold your customer with text. images, PDF and other rich media directly on WhatsApp.
Chatbot & Live Agent
Integrated WhatsApp with ValueFirst's chatbot and live agent takeover offerings.
These chat sessions can be on your customers' preferred messaging platform like SMS, WhatsApp Business and more.
Let's get started now!
CONTACT INFO
For more info visit : www.stardotstar.in
Contact us : 98400 59095, 98400 66333, 04428263355.