Don't miss out on any Customer with Offers and Promotional messages with chatintegra
---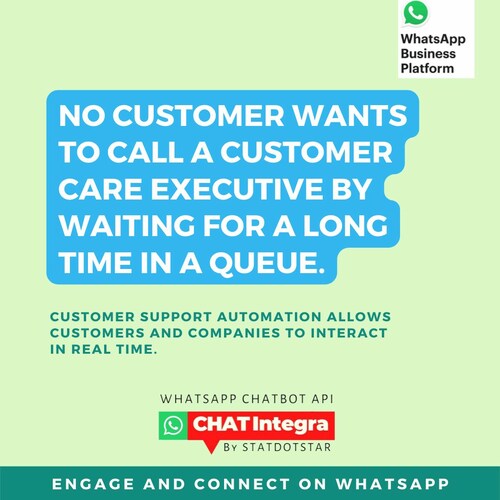 Grow business on WhatsApp. A central hub for all your WhatsApp communication. Sales, Marketing and Customer Support from a single WhatsApp number. That's the magic of ChatIntegra.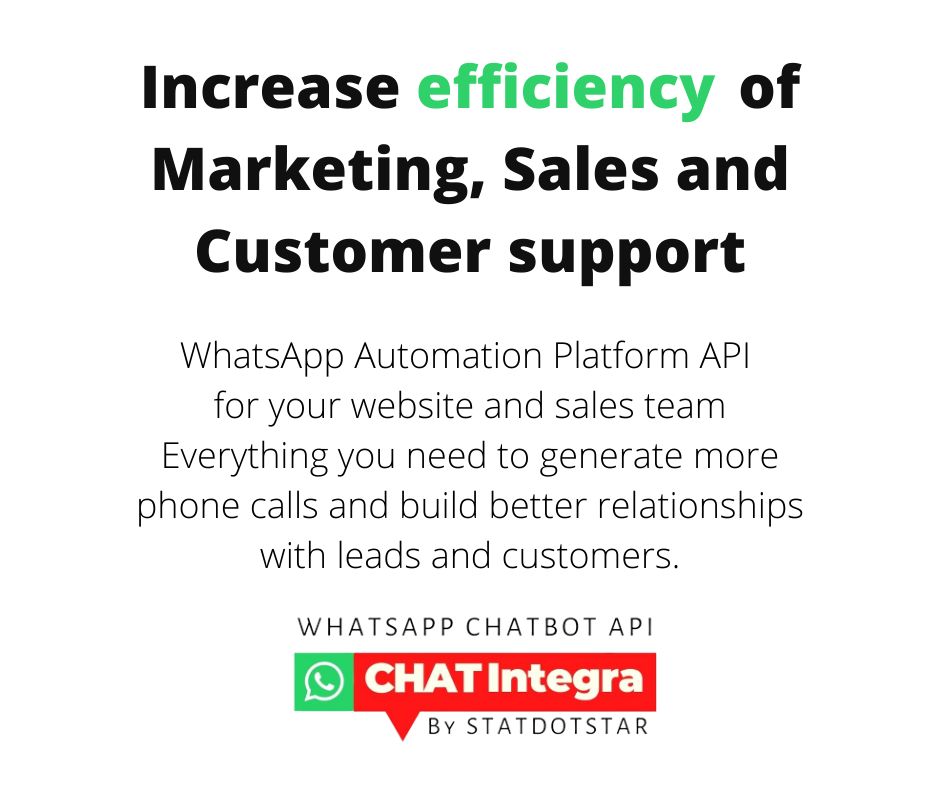 Manage your customers enquiries like never before!
✔️You can have both Configurable Interactive Chat and Live Chat session installed to manage your business enquiries in a more structured, timely and efficient manner while enriching your customer experience with the business.
✔️These chat sessions can be on your customers' preferred messaging platform like SMS, WhatsApp Business.
✔️Transform WhatsApp into a sales channel by helping customers discover & purchase products here!
✔️Send product catalogs to customers on WhatsApp as part of campaigns & auto-replies.
✔️Include up to 30 products along with images, descriptions, prices, and more in a single WhatsApp message.
✔️WhatsApp has emerged as an effective tool for SMBs that are adopting an omnichannel retail strategy.
ChatIntegra enables SMBs to use WhatsApp as their integrated solution from lead-gen and conversion, to sales and post-purchase follow-ups, while providing a seamless experience on both the front and backend.
For more info visit : www.stardotstar.in
Contact us : 98400 59095, 98400 66333, 04428263355.