Instant bulk whatsapp services provider in Chennai ChatIntegra
---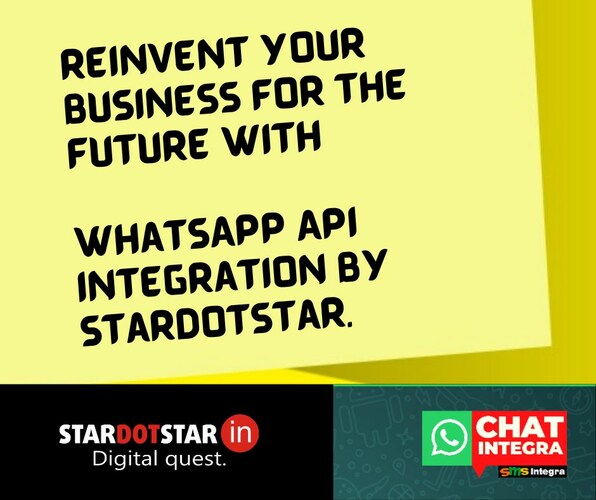 ChatIntegra helps you to engage your visitors, reduce abandonment rate, increase sales and improve customer service.
It's simple to set up and use - no coding required! You can have a live demo chat window on your website in just a few minutes.
ChatIntegra is a cloud based, secure and reliable chatbot solution. It has been designed to provide a complete chatbot experience for businesses of all sizes. The platform has been specially designed to make it easy for developers to build, deploy and manage chatbots without any coding skills.
ChatIntegra is designed to be an easy-to-use and feature rich platform that allows companies to create their own chatbots. With ChatIntegra you can build your own customised bots in minutes and start interacting with your customers directly through Facebook Messenger, Google Assistant, Telegram or Skype in just a few clicks.
ChatIntegra offers many features such as:
✨Live Chat: Allows you to talk with your customers via live chat on your website or mobile app.
✨Automated Chat: You can send automated messages based on trigger events like opening the app or visiting the website etc..
✨Conversational Marketing: You can engage with your customers directly by having conversations with them using keywords that they type in the conversation window.
Build apps for alerts, notifications.
Marketing and customer service teams use ChatIntegra to optimize their conversion funnels, automate their customer service interactions, and redefine their customer experience.
Automate 80% of your call center conversations.
Chatbots take care of repetitive queries so that your agents can focus on the issues that truly need their attention. They're also available 24×7. So while your agents are offline, your chatbots can hold the fort ensuring your customers are happy.
CONTACT INFO
For more info visit : www.stardotstar.in
Contact us : 98400 59095, 98400 66333, 04428263355.