Whatsapp Promotional SMS Service | Whatsapp Business API | ChatIntegra |
---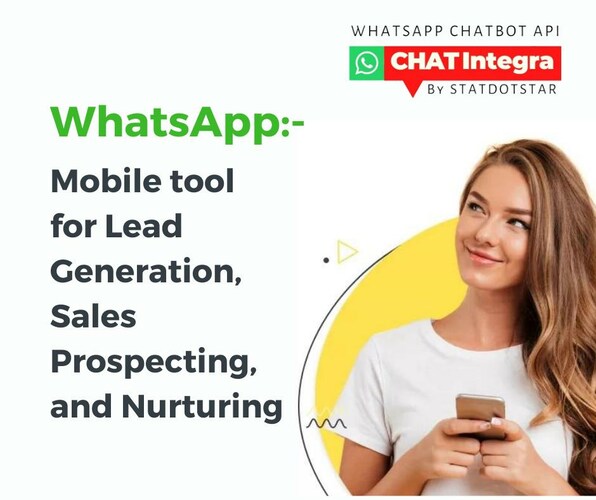 Marketing and customer service teams use ChatIntegra to optimize their conversion funnels, automate their customer service interactions, and redefine their customer experience.
Automate 80% of your call center conversations
WhatsApp Business API Service - Send and receive WhatsApp messages globally with ChatIntegra 's API for WhatsApp.
⭐Build apps for alerts, notifications
⭐For complex questions, help your customer with two-way messaging and instant response.
⭐Real-Time Notification
⭐Handhold your customer with text. images, PDF and other rich media directly on WhatsApp.
⭐Chatbot & Live Agent
Integrated WhatsApp with ValueFirst's chatbot and live agent takeover offerings.
Chatbots take care of repetitive queries so that your agents can focus on the issues that truly need their attention. They're also available 24×7. So while your agents are offline, your chatbots can hold the fort ensuring your customers are happy.
CONTACT INFO
For more info visit : www.stardotstar.in
Contact us : 98400 59095, 98400 66333.