Vinayagga Homes By Vinayagga Promoters : Zamin Pallavaram Chennai. Opp to Satya's Show Room Dharga Road
---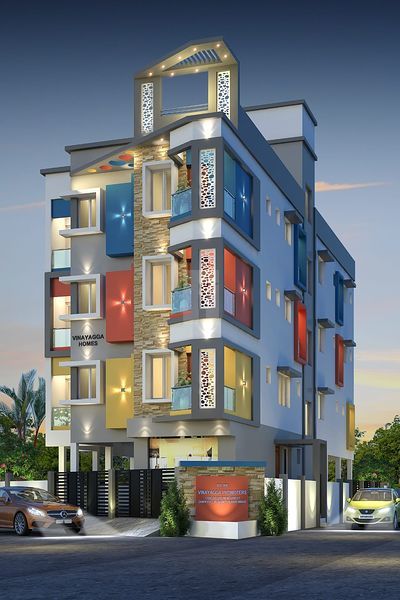 Vinayagga Homes
By Vinayagga Promoters
Location : Zamin Pallavaram Chennai.
Opp to Satya's Show Room Dharga Road
PRICE : 44.78L - 84.05L
Price does not include taxes, registration and other applicable charges (e.g. car parking or other amenities).
6500+ /SqFt
Units Available: 2, 3 BHK Apartments/Flats
Possession: May 2023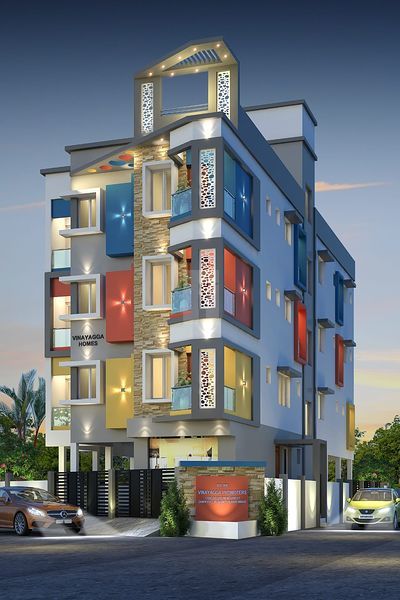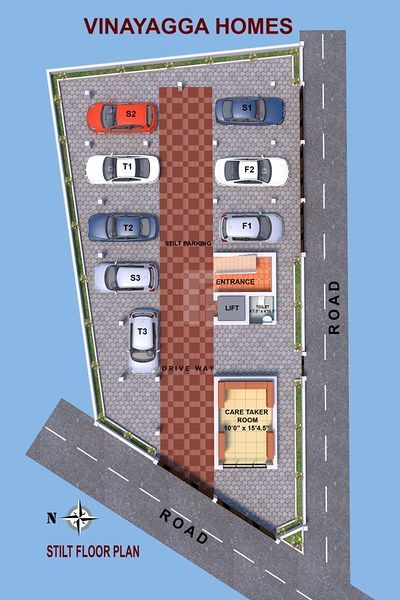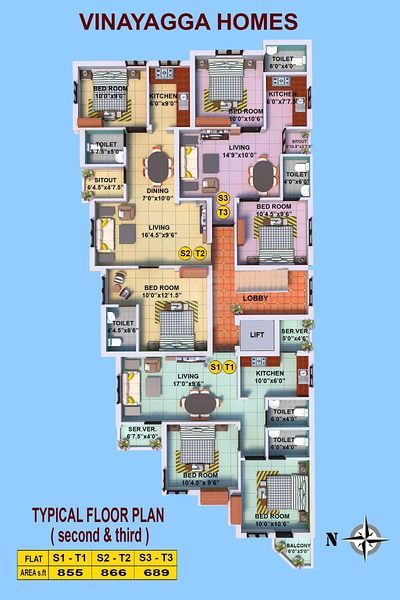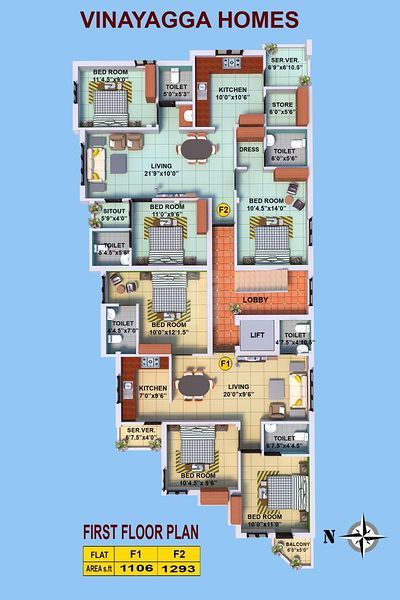 Legal Information of Vinayagga Homes
Completion Certificate--Not Applicable
Approval Authority--No Info
Occupancy Certificate--Not Applicable
RERA Registration ID--No Info
Commencement Certificate--Available
Amenities of Vinayagga Homes
Basic Amenities
Lift

Car Parking

2 Wheeler Parking
Convenience Amenities
More Amenities
Lift Up to Open Terrace

Aquagaurd Mineral Water Purifier

Electric Vehicle Charging Points
Overview Of Vinayagga Homes
Vinayagga Homes is a Stylish and Luxury Apartments in Dharga Road, (G.P.Madhaven St) Zamin Pallavaram, Chennai 600043.
Builder Details
About Vinayagga Promoters
Vinayagga Promoters1 Live Projects
WELCOME TO VINAYAGGA PROMOTERS
Building a Better Tomorrow
VINAYAGGA Promoters established in the year 1995 is one of the most admired promoters and our customers have been patronizing us the best building construction company in Chennai. Our commitment to satisfying their dreams has made it possible to achieve our reality of becoming the best low-cost building construction in Chennai. Our projects include flats, luxury apartments, lovely homes, and luxury villas in and around Chennai. Look at our projects page to see more on the locations and the amenities available in each of our projects.
We have put our heart and soul in the business of promoting meaningful and most aspired homes in Chennai. With our long hauled experience in the construction business, we have mastered the art of providing heavenly homes to our customer who are aspiring to own a dream home at affordable prices that does not hurt their hard-earned savings.
We are aspiring promoters who belong to families who have dreamt and aspired to own dream home on their own. In India why do people buy homes unlike other places in the world? A home or shelter is essential for every individual and Indians are used to owning essentials of life like home, food, and clothes to suit their lifestyles and stature. We have ensured that all types of homes are available with us that can suit the economic stature of any individual. Go ahead and contact our customer support to know more about the types and budgets of the properties we promote.
We can assure you that you will never feel disappointed and you will find a dream home that suits your financial status at a much affordable price compared to our competitors. In short, you will be able to accomplish your dream home at a surprisingly affordable cost and ease.
OUR MISSION
We are committed to providing homes at affordable pricing to all individuals from various economical stature in society. Right from day one of our inception, we have cautiously held to our principle and mission and that is the only reason we have been acclaimed by our customers as the low-cost building construction promoters in Chennai.
OUR VISION
Our vision lets us get a wider focus on our mission. Our vision to become the best building construction company in Tamilnadu in near future and we hold a long-term vision of building construction companies in India thereby enabling us to serve the entire community in India. We envision to provide affordable homes to the entire Indian community, and we are definite to achieve our Visionary dream.
OUR PROMISE TO OUR CUSTOMERS
We are committed to providing genuine homes with maximum comforts and amenities at an affordable budget that will give you more space to accommodate some more facilities in your dream home. We are poised to deliver more than your dreams and thereby genuinely earn your long-term trust. We value the wellbeing of our customers and you are in safe hands with us when you are concerned about buying your dream home. After all, a home is very special to us as well as our customers.
In such a Cosmopolitan city you will never find any other promoter who offers homes filled with happiness and vibrance at such affordable prices. Getting home has once been an unachievable dream to most people. But we have changed the face of Chennai when it comes to buying homes at affordable prices. Owning a luxury flat or a luxury villa or luxury home at an affordable cost has become a reality because of our long-hauled efforts and experience.
---