Casagrand Aspires Near Navalur
---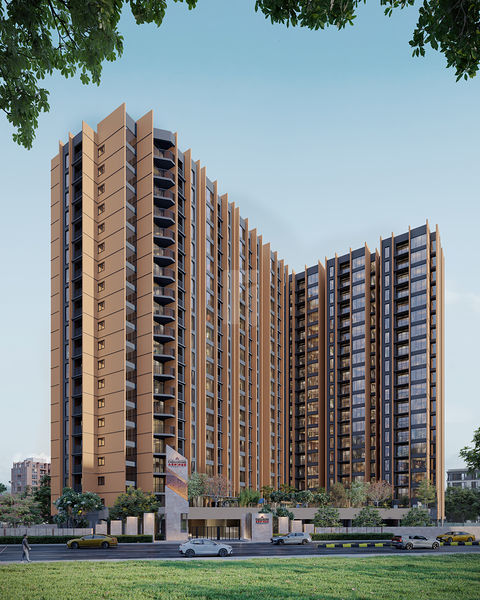 Casagrand Aspires
By Casagrand Builder Private Limited
locationNavalur, OMR, Chennai.
Near St.John's Public School, OMR
39.47L - 49.58L
Price inclusive of all charges excluding registration and taxes. Provided by the builder.
3599+ /SqFt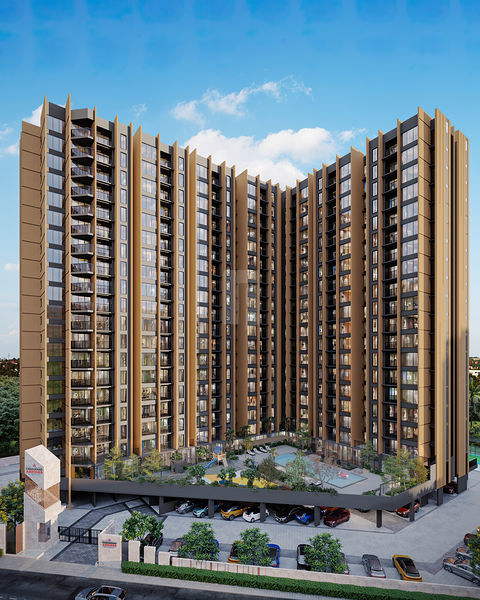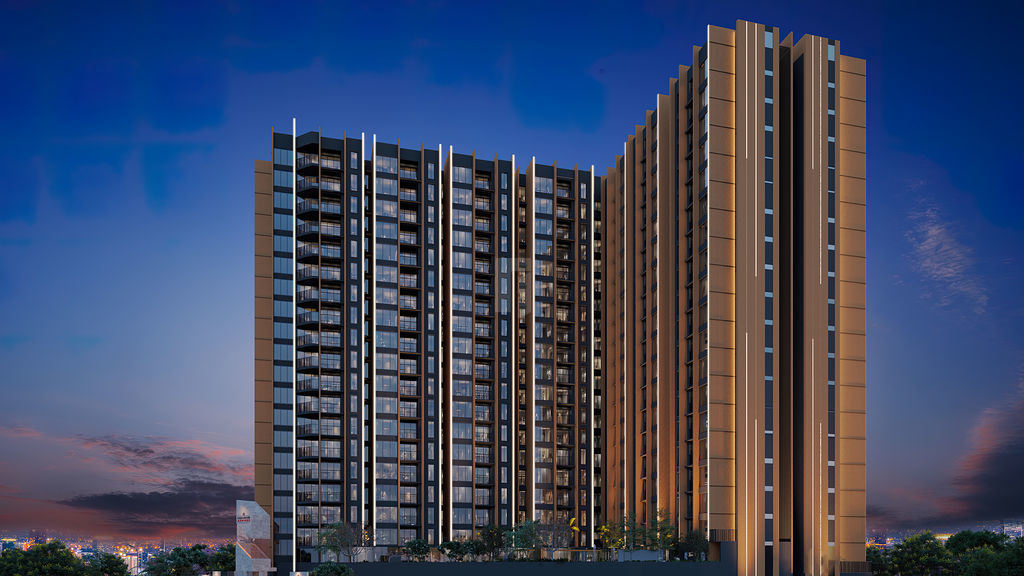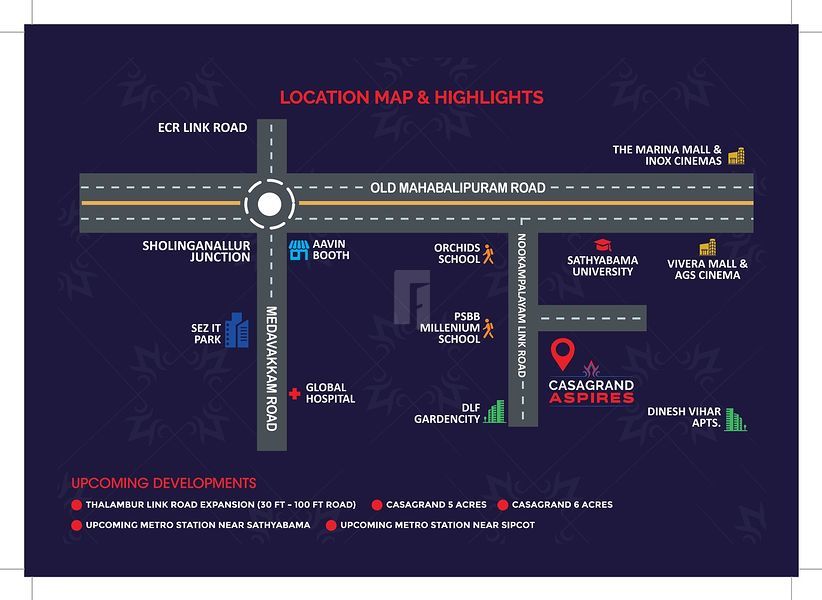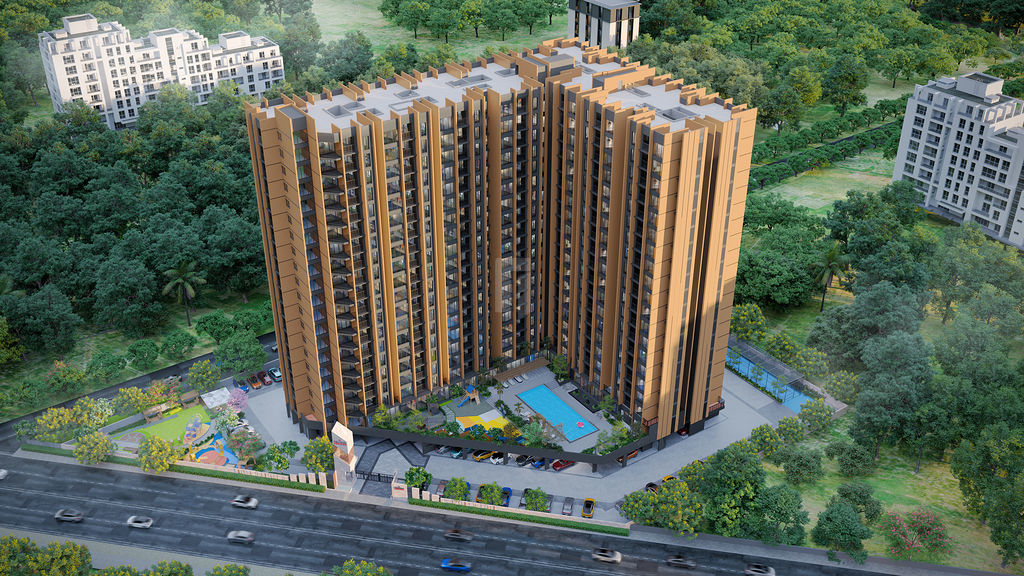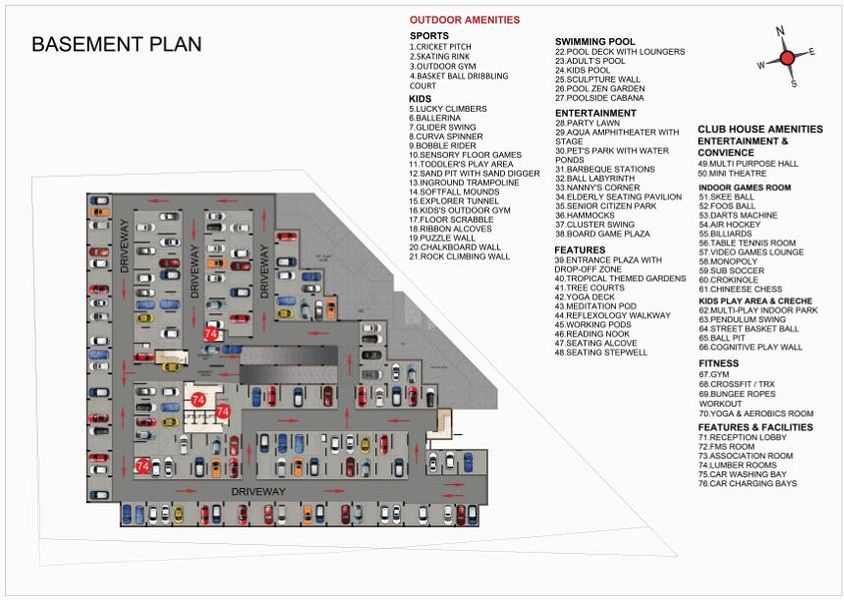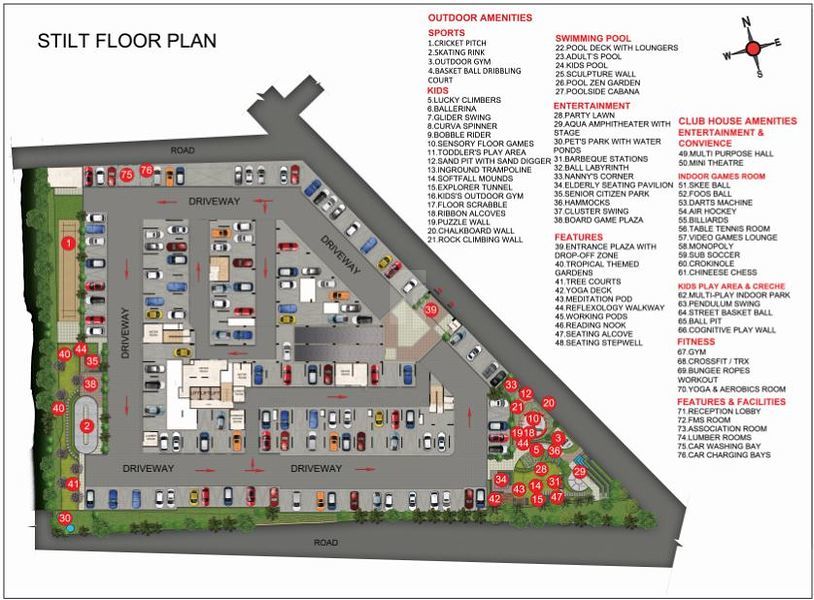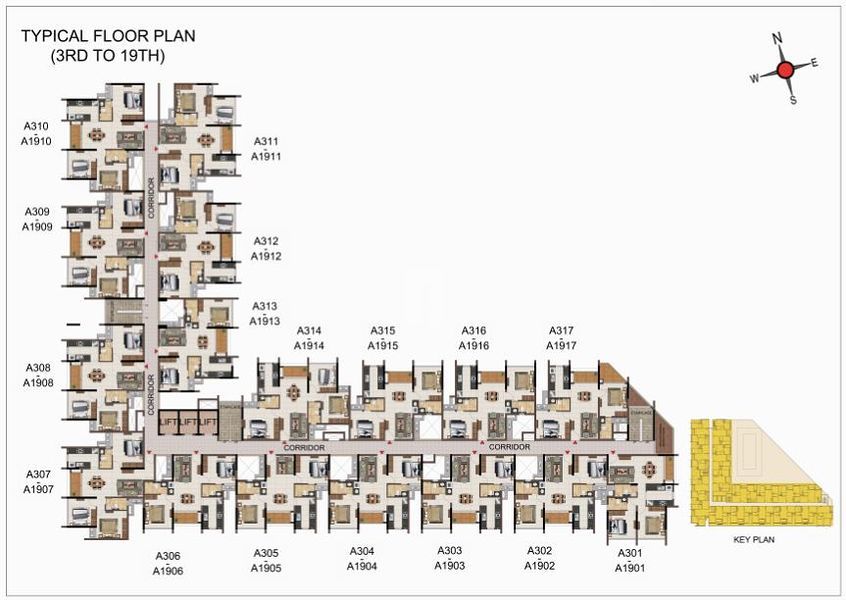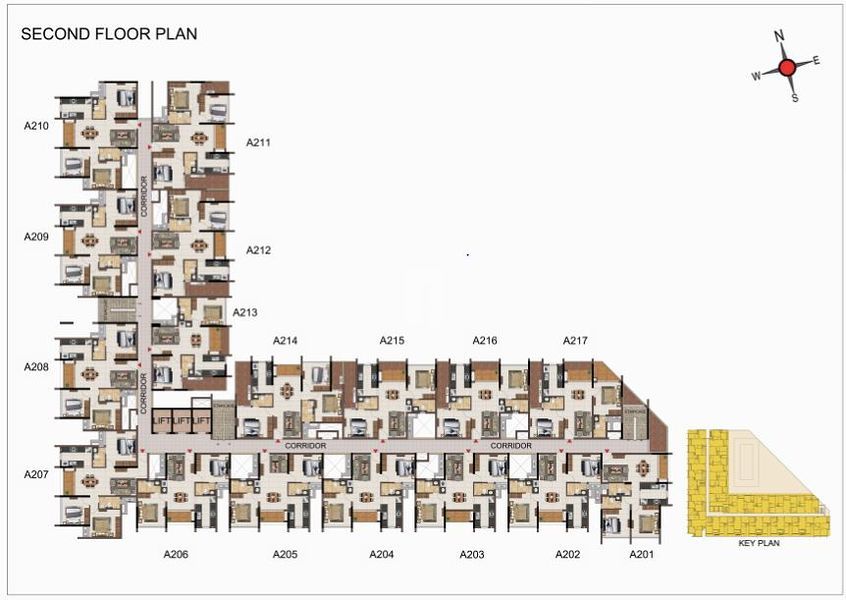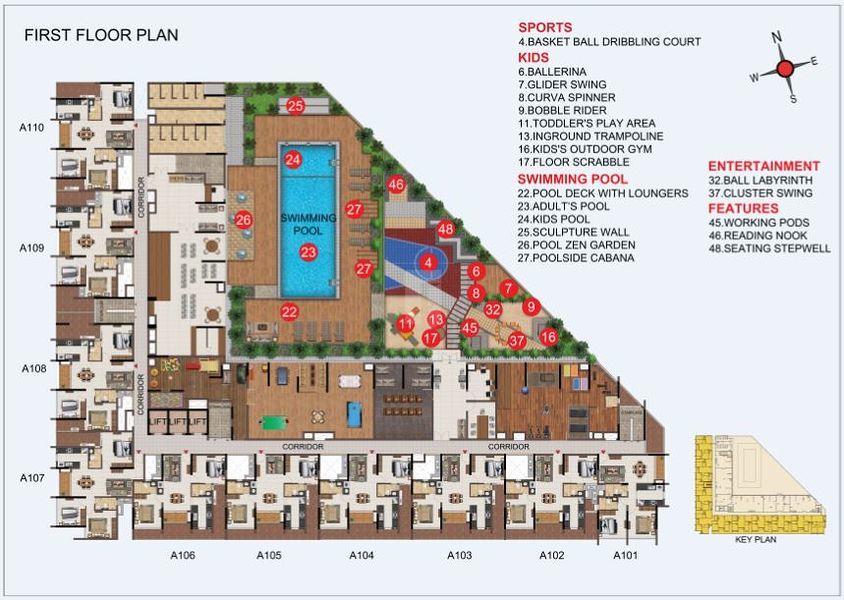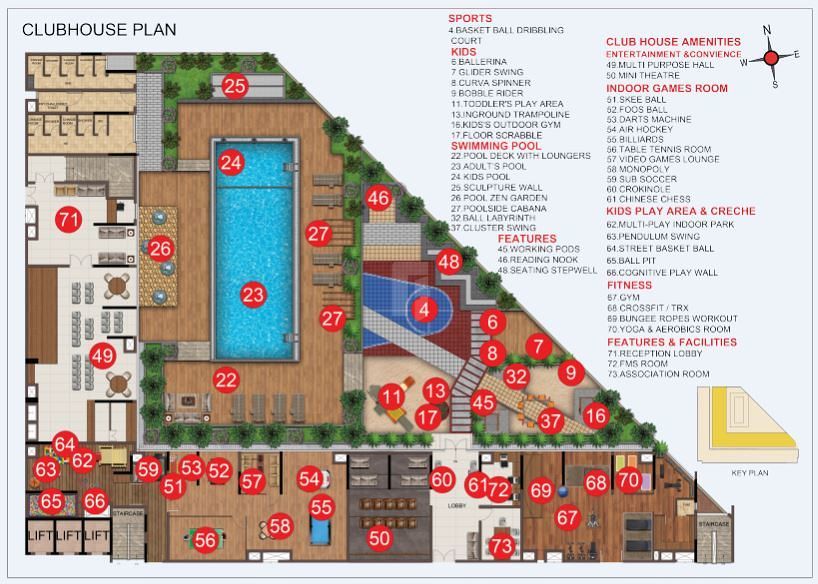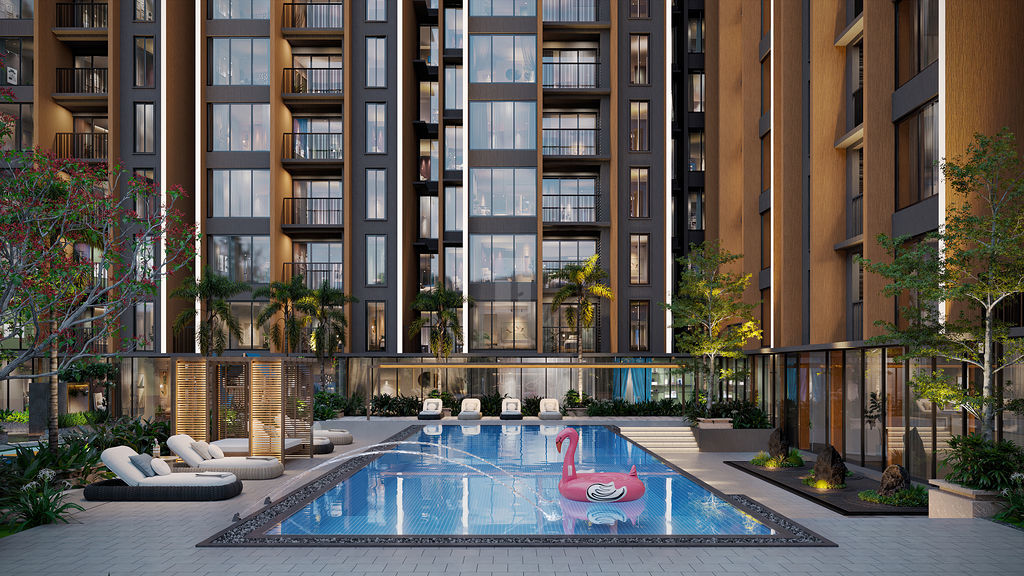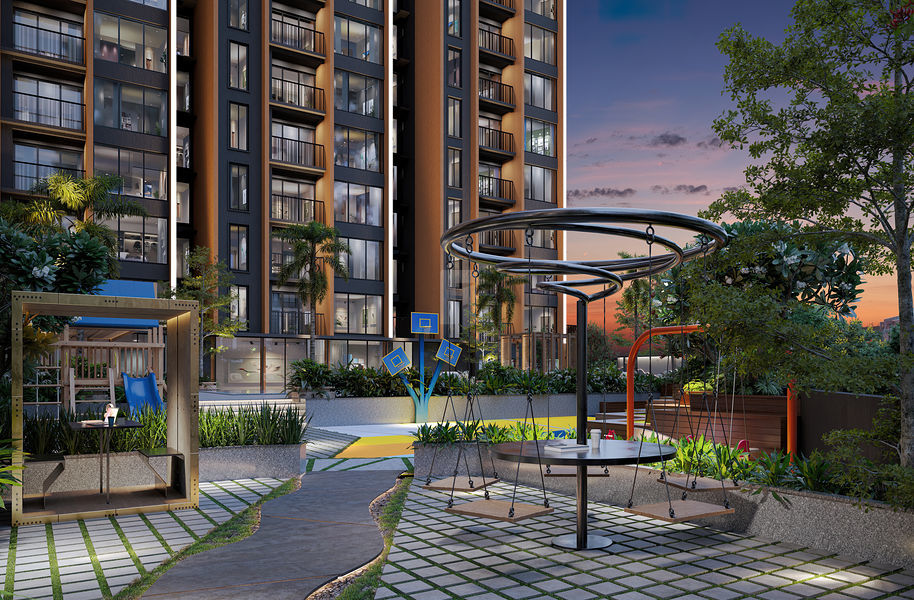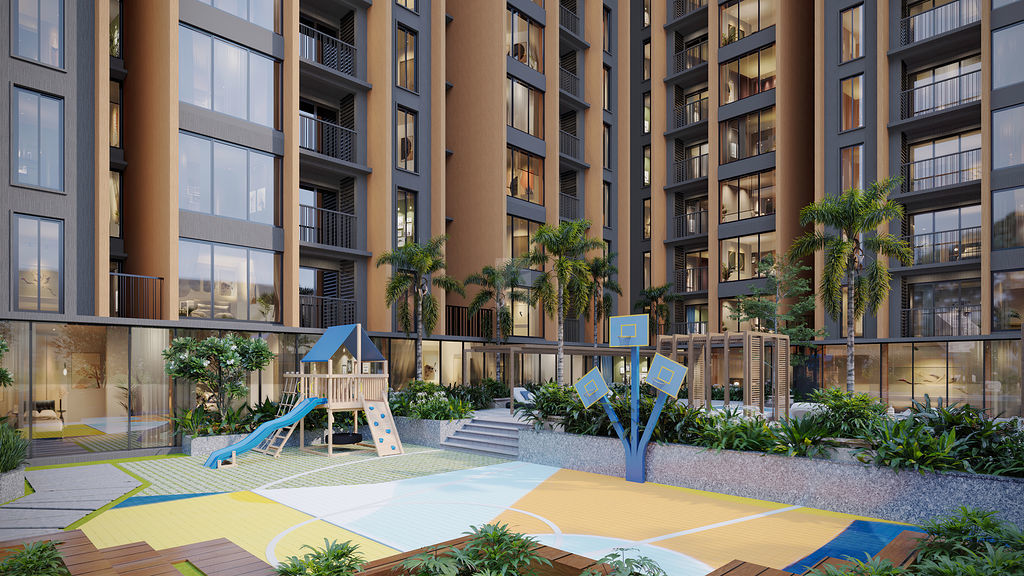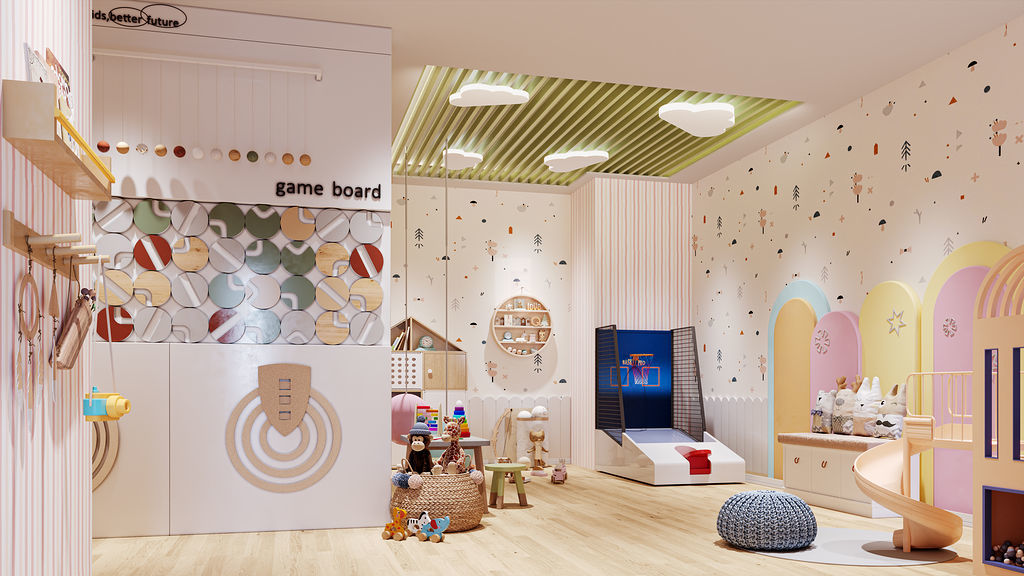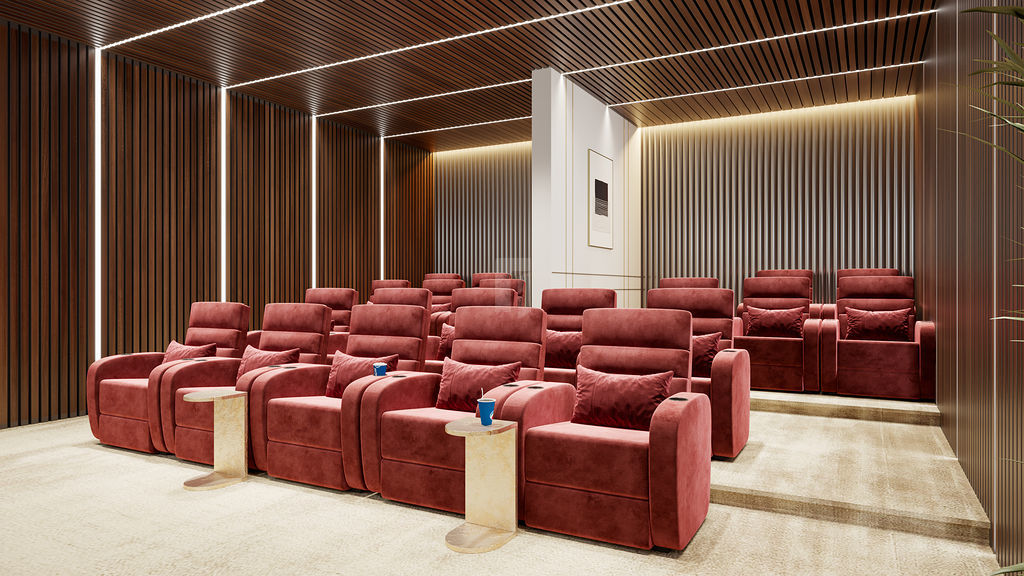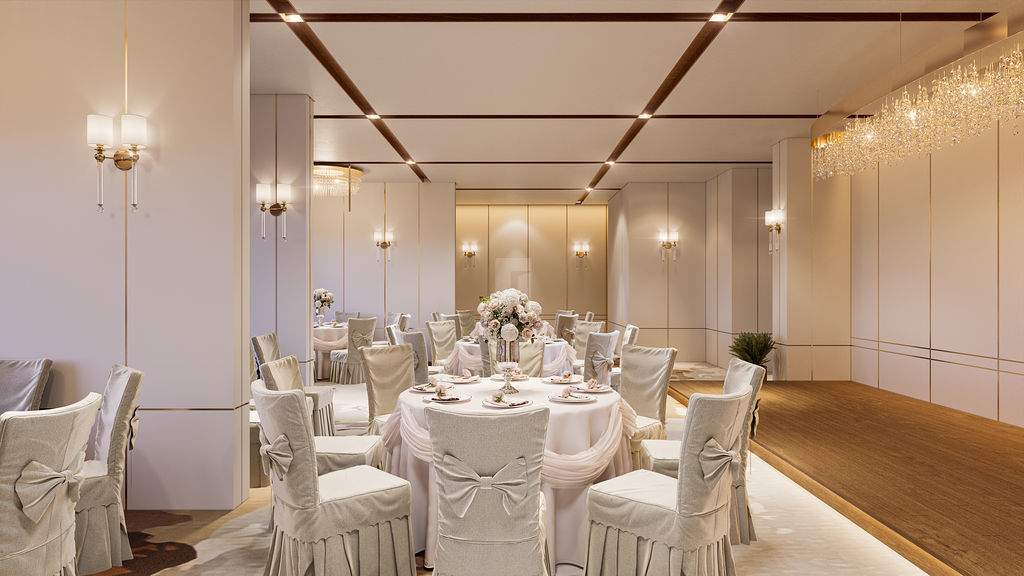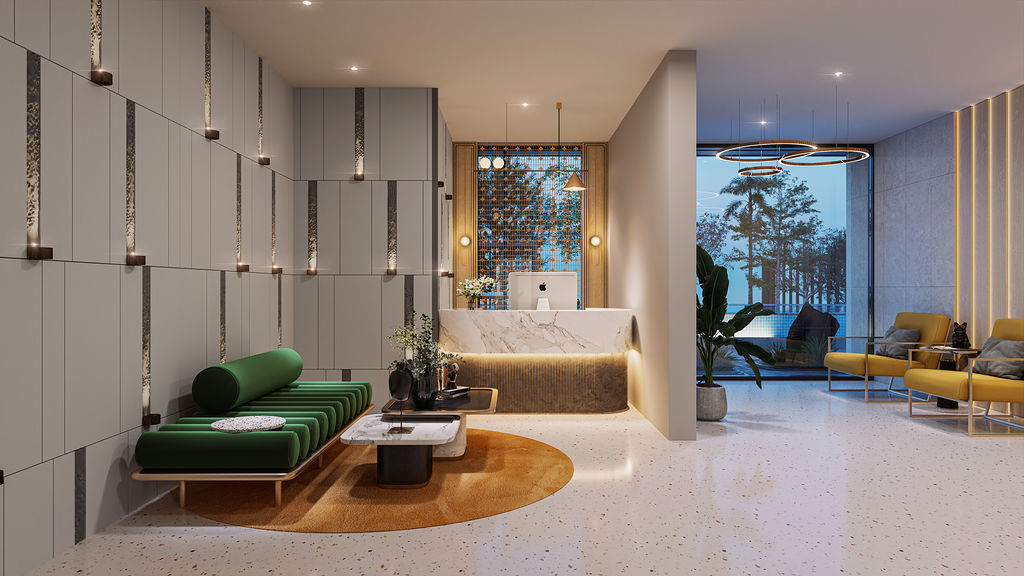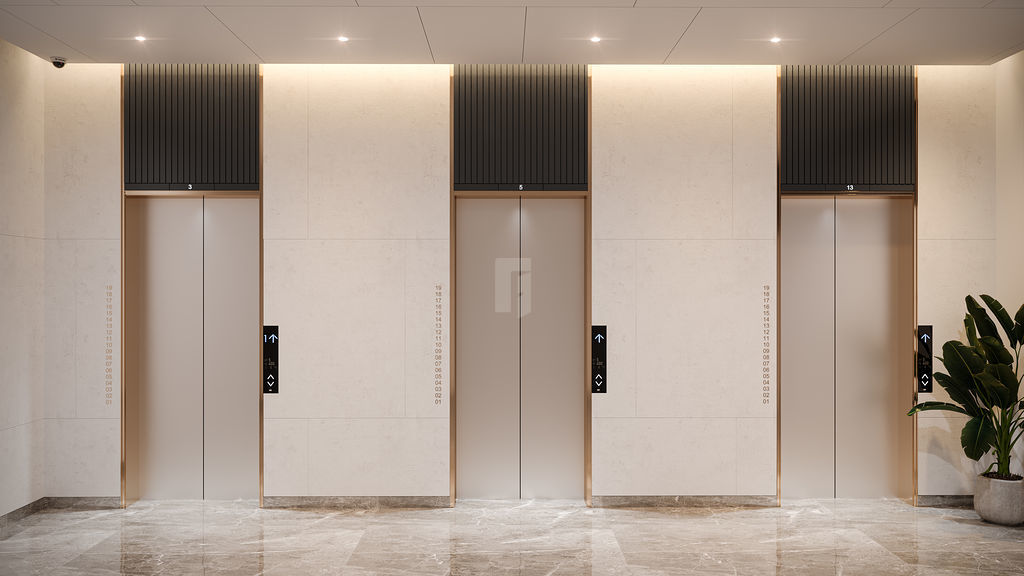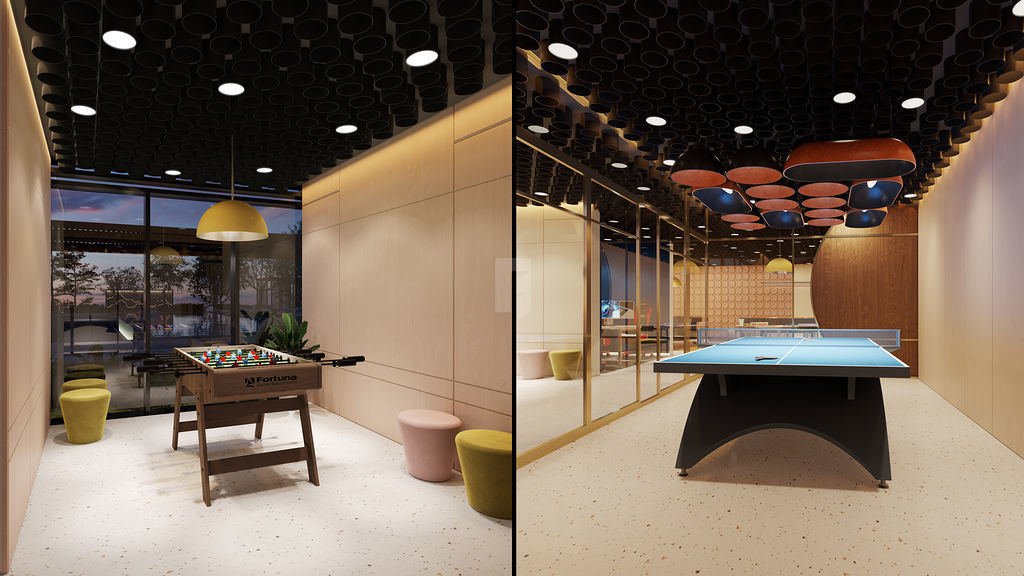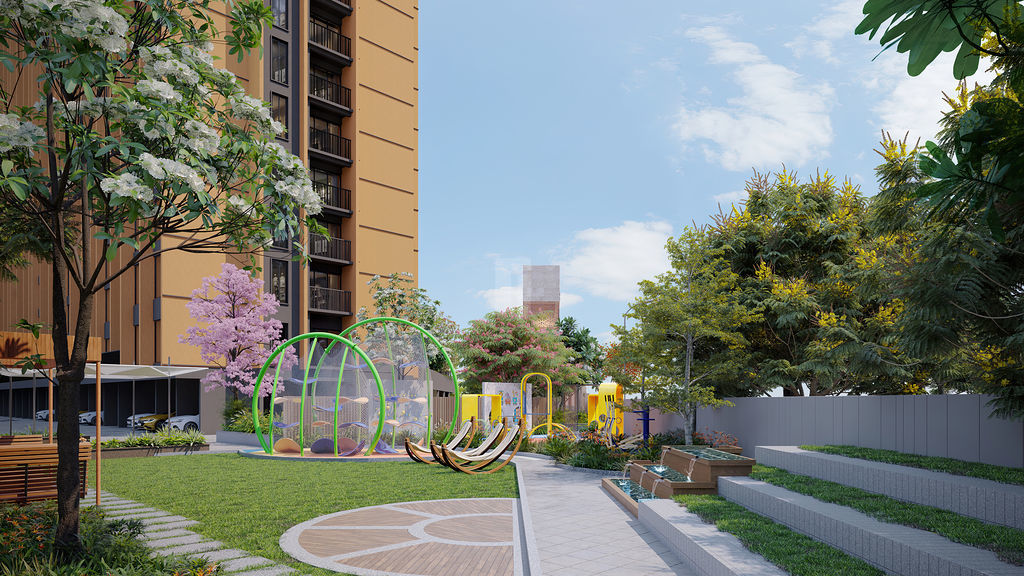 Legal Information of Casagrand Aspires
Completion Certificate - Not Available
Approval Authority - No Info
Occupancy Certificate - Not Available
RERA Registration ID - TN/01/Building/0158/2023 Dated 13.04.2023
Commencement Certificate - Availabli
Amenities of Casagrand Aspires
Basic
Amenities
Security
Lift
Power Backup
Car Parking
Children's Play Area
Vaastu Compliant
Convenience Amenities
Swimming Pool
Visitor's Parking
Clubhouse
Multi-purpose Hall
Playschool
Library
CCTV
Intercom
100% Power Backup
Amphitheatre
Creche
Vistor Launge
Health & Sports Amenities
Gym
Jogging Track
Basketball Court
Indoor Games
Cricket Pitch
Barbeque
Kids Pool
Table Tennis
More Amenities
Lucky Climbers
Ballerina
Glider Swing
Curva Spinner
Bobble Rider
Sensory Floor Games
Sand Pit With Sand Digger
In Ground Trampoline
Softfall Mounds
Explorer Tunnel
Kids's Outdoor Gym
Floor Scrabble
Ribbon Alcoves
Puzzle Wall
Chalkboard Wall
Rock Climbing Wall
Pool Deck With Loungers
Sculpture Wall
Pool Zen Garden
Poolside Cabana
Party Lawn
Aqua Amphitheater With Stage
Pet's Park With Water Ponds
Ball Labyrinth X 2Nos
Nanny's Corner
Senior Citizen Park
Hammocks
Cluster Swing
Board Game Plaza
Entrance Plaza With Drop Off Zone
Tropical Themed Gardens
Tree Courts
Reflexology Walkway
Working Pods
Reading Nook
Seating Alcove
Seating Stepwell
Mini Theatre
Skee Ball
Foos Ball
Darts Machine
Air Hockey
Billiards
Video Games Lounge
Monopoly
Sub Soccer
Crokinole
Multi Play Indoor Park
Pendulum Swing
Ball Pit
Cognitive Play Wall
Crossfit Or TRX
Bungee Ropes Workout
FMS Room
Association Room
Lumber Rooms
Car Washing And Charging Bay
Overview Of Casagrand Aspires
Casagrand Aspires
A striking symbol of luxury in the heart of the happening city. Casagrand Aspires is all that and more. Aesthetically crafted 316 apartments stand tall in a location that's got everything right. Comfort, connectivity, luxury, design, greenery, vibrant environs, Casagrand Aspires is the perfect definition of an aspirational home. A lavish clubhouse of 7,300 sft., packed with amenities and features is a spectacular union of class and comfort. With hassle-free connectivity to important hubs and easy transport facilities, Casagrand Aspires gives you the luxury of time to savor the little things of life.
Casagrand Aspires = Navalur (Proximity Can Be "10min From Sholinganallur")
Salient features
Elegantly designed 316 apartments on 1.76-acres with 77% open space
Superb 2 and 3 BHK apartments built on a B+S+19 storey tower
75+ amenities & features like exclusive 3,000 sft. swimming pool, mini-theatre, video games, skee ball, foos ball, air hockey, puzzle ball, maze ball table & many more
Opulent 7,300 sft. clubhouse with upscale amenities like a multi-purpose party hall, spillover space for the party hall, a buffet area, and a kitchen
The project comprises a 5,500 sft. podium and a private park with attractions for all five senses
Meticulously planned 7.2 M wide driveway for easy automobile mobility
The community's 14,000 sft. lush green landscape allows for maximum light and ventilation
100 % Vaastu compliant homes with zero wastage of space
Surrounded by prominent landmarks, schools, colleges, IT/ITES companies & hospitals
PRODUCT SUPERIORITY
The best of Product Superiority
Discover a unique fusion of convenience and luxury at Casagrand Aspires, a residential community with 316 apartment units
2 & 3BHK superior apartments planned in a 19-storey structure
75+ indoor and outdoor amenities
A neighborhood reimagining its style with unreal services and fun
The project includes a 5,500 sft. podium and an exclusive park with multi-sensory amenities
77% of open land area adds to the efficiency of the building footprint
Light, Ventilation, Vaastu, Privacy & Aesthetics are the 5 important pillars in planning our Master & Unit plans
Presenting you a community with the best of Architecture & Finesse
1. The project is set amidst 1.76 acres with 316 apartment units
2. A style that features the elements of modern architecture by bringing home the tropics with neutral palettes, fine accessories and kindle lighting
3. Singularly neat obelisk that accords a courtly attention to the entry portal.
4. An appealing 7,300 sft. clubhouse furnished with indoor amenities.
5. Block orientation ensuring maximum wind-flow and minimum heat-gain for every apartment.
6. 7.2m (23.6 feet) wide driveway is planned across the project for comfortable vehicular movement.
7. A feature wall is designed opposite to block entrance as a way finder.
8. Detailed lift facia with wall cladding & lighting elements.
9. Designer floor identification signage at every floor level.
10. Well planned corridors with wall artefacts leading to your doorsteps.
A neighborhood one with nature
11. 14,000 sft. of lush green landscape sprawled with amenities and entertainments for residents of all age groups.
12. The community boasts of an efficient building footprint where 77% of land area is open space.
13. The apartment tower is planned around a vast podium of 5,500 sft. with no overlooking between the apartments.
14. Private terraces are provided for most of the apartments in the first-floor level connecting the indoors with the podiums.
Offering you 75+ Amenities! The best in Market!
15. The project features an exclusive 3,000 sft. swimming pool and deck with an overflowing edge pool and Kids pool with water jets.
16. Zen gardens complementing the sculpture wall and pool deck with loungers.
17. The podium encompasses a vibrant kid's play zone, social gathering decks with seating step wells, senior citizen park and cluster swings; reading nook and working pods to outbreak the senses along with well-lit pathways leading through the landscaped beds.
18. The clubhouse lobby appeals into a palatial multipurpose party hall along with pre-function hall, party hall spill-over, buffet & kitchen for residents to host their guests in.
19. Multi play indoor park with cognitive play amenities to keep the kids on their toes.
20. Shooting the goal with indoor games like skee ball, foos ball, air hockey, darts, table tennis, billiards etc.
21. Mini theatre & video games lounge to escape the reality.
22. Burning the calories with gym, TRX training, yoga and aerobics rooms to keep you focused on your fitness goal.
23. Lush tropical themed gardens with tree courts to curb the climatic fallouts, blooming happiness.
24. The aqua amphitheater set amidst the hammocks, yoga & meditation pods and elderly seating pavilion for calming your senses.
25. Amusing kid's amenities like soft fall mounds with explorer tunnel, ribbon alcoves, sand pit with digger, chalk board and puzzle wall, etc. along with the nanny's corner to engage with the kids.
26. Cognitive thinking & play amenities like puzzle wall, maze ball table along with outdoor board games plaza to enjoy the humor in their efforts.
27. Party lawn with BBQ stations for residents to enjoy their evenings with communal activities.
28. Outdoor gym, Skating rink, Cricket pitch to sweat off the stress.
29. Glider swing, curva spinner, ballerina, kids' outdoor gym and lucky climbers to evoke the fun and fitness.
30. Pet park with water ponds for the community accommodated in the open park.
31. Dedicated car wash and charging bay for a hassle-free experience.
Know why our Product is Superior?
Apartments:
32. Provision of ample car parks at the stilt level.
33. Well-equipped core with staircase and three lifts - 13 passengers' capacity.
34. Uninterrupted visual connectivity - all bedrooms & balconies will be facing the podium or exterior.
35. Wide & fancy main door with wooden paneling for a personalized entrance.
36. Designer door number signage with accent lighting.
37. Digital door lock system with six independent unlocking features.
38. 1200 x 600mm premium vitrified flooring tiles in living, dining, bedrooms & kitchen to experience the luxury.
39. Anti- skid tiles are provided in bathrooms and balcony.
40. Cloth drying pulley hangers in the balconies for everyday convenience.
41. Single bowl stainless steel sink with drain board and pullout faucet in the kitchen
42. Luxurious Granite counter with counter-mounted washbasin in attached bathrooms and dining.
43. Premium range of American Standard or equivalent fittings in bathrooms and kitchens.
44. Pest-free square SS designer gratings are provided in the bathrooms and kitchen respectively.
45. Palatial bathrooms fitted with rain shower.
46. Weather proof sockets provided in the balcony for evening parties and functional convenience.
47. No overlooking apartments
Efficiency in space planning
48. All bedrooms, living & kitchen are consciously planned to be well ventilated from the exterior or the podium.
49. Convenient AC ODU spaces serviceable from the interior.
50. Apartments planned with open living and dining opens out into the balcony.
51. Dedicated Washing machine space is provided for all apartments.
52. Common wash-basin provided in most of the apartments.
53. Wide kitchens with double side counters for all apartments.
Considering Vaastu? We got that sorted too!
54. All apartments have SW bedrooms
55. No apartments have bed headboard positioned north.
56. No apartments have SW entrance
57. No apartments have NE & SW kitchen
40+ Reasons to Fall in Love with Casagrand Aspires
An elegantly crafted Contemporary styled community of 316 finest 2 & 3 BHK Apartments in 1.76 Acres
1.Community designed with 75+ luxurious amenities like Pool Zen Garden, Explorer tunnel, Aqua Amphitheatre with stage, Barbecue Counters, and much more for luxurious lifestyle with comfort and convenience
2.7,300 sq ft lavish Clubhouse is designed with plenty of indoor amenities and features
3.77% open space is sprawled with lots of outdoor amenities for a hail & healthy lifestyle
4.14000 sqft landscaped areas and 5500 Sqft podium space with lush green belt designed for a lifestyle embracing with nature
5.Thoughtfully designed master and unit plans with a major focus on 5 important design elements like light, ventilation, privacy, beautiful views & Vaastu.
6.Carefully chosen high-end specifications like Digital door lock, Cloth drying hangers, SS Sink with Drainboard and Pull-out faucet, Premium brand sanitary fittings & many more
7.Vaastu Compliant Homes designed with zero dead space design
Community of architectural finesse with well-designed master and unit plans
8.Adorable community designed with the elements of contemporary architecture and the majestic Obelisk in the entrance adds more beauty to the elevation
9.Each apartment is designed with dedicated car parks
10.24 ft Wide and spacious internal driveway enabling a hassle-free vehicular movement
11.Alluring apartment community with aesthetic elements like feature wall at the block entrance, corridors with wall artefacts and much more
12.The block is designed to ensure maximum wind flow and minimum heat absorption
13.Apartments designed with no main doors facing each other & no overlooking units to ensure privacy.
14.An elegant High-Rise community with all the bedrooms & balconies offering spectacular City skyline views or podium views
15.Most apartments are planned with common handwash and utility close to the dining
16.Efficiently designed apartments with spacious living, dining, wider kitchens and bigger balconies, spacious bedrooms and bathrooms
75+ Luxurious amenities for a highly elevated lifestyle with more convenience
17.Effectively chosen indoor and outdoor amenities for all age groups ensuring active lifestyle in the community
18.3000 sq ft serene overflowing edge pool and deck with exclusive amenities like Pool Zen Garden, Poolside Cabanas, and Pool deck with loungers.
19.Kids friendly community with wide range of amenities such as Lucky Climbers, Sensory floor game, Soft fall mounds, Explorer tunnel & much more.
20.Senior citizens friendly community with amenities like Seating Alcove, Seating Stepwell, Nanny's Corner, Elderly Seating Pavilion and Senior Citizens Park
21.Fitness and sports amenities like Outdoor gym, Crossfit / TRX, Bungee Ropes workout, Yoga deck, Basketball dribbling court, Street Basketball, Skating Rink, and so on
22.Puzzle Wall, Party Lawn, Aqua Amphitheatre with Stage, Barbeque stations, and Cluster swing to enjoy your evenings with your family and friends
23.Meditation Pod, Tree Courts, Tropical themed gardens, Pet's park with water ponds and Reflexology walkway to ensure eco-friendly lifestyle embracing nature
24.Car charging station, wash bay, and more Amenities for added convenience
25.Community designed with never-seen unique amenities like Curva Spinner, Glider Swing, Bobble Rider, Ballerina, Floor scrabble and much more
7300 sqft lavish clubhouse with 5-Star interiors
26.Grand entrance lobby welcomes you into the lavish clubhouse with world-class amenities & features
27.Multi-purpose hall, Association room, Chinese chess, and many more amenities for formal and informal gathering in the community.
28.AV Room, Gaming Zone, Gym, Steam, Jacuzzi, and much more to enhance your healthy lifestyle with fitness.
29.Plenty of indoor amenities Darts Machine, Foos Ball, Video games lounge, Crokinole, Sub soccer table, Mini theatre and so on for entertainment
30.Lumber rooms, FMS Room and more facilities to meet your daily needs.
Casagrand Aspires offers Premium Specifications in the units ensuring luxurious lifestyle with comfort
31.Wide & fancy main door with wooden paneling and designer door signage
32.Digital door lock with independent unlocking features for added security in the units
33.Cloth drying hangers in the balconies are provided for added convenience
34.Foot lamps in the Master Bedroom for optimum lighting in the room
35.Kitchens are provided with Single bowl stainless sink with drainboard and for added convenience
36.Premium Bathroom specifications like Counter mount wash basin and Rain shower in the Master bathroom
37.High-end CP & Sanitary fittings of American Standard or equivalent for a comfortable lifestyle
100% Vaastu Compliant homes with no wastage of spaces
38.North/East Facing Entry in most units.
39.No apartments have South West or North East Kitchens
40.All apartments are designed with a Southwest bedroom
41.No units have bed headboards placed at North
Location Advantages
42.Casagrand Aspires is located at Navalur just 10 mins from Sholinganallur Junction
43.It is a perfect choice for anyone who is looking to buy a home in Thoraipakkam, Karapakkam, Sholinganallur, Perumbakkam, Semmanchery, Karanai, Thalambur, Siruseri & Kelambakkam
Casagrand Aspires, a superior community for an elevated and luxurious lifestyle
AMENITIES
SPORTS
1.Cricket pitch
2.Outdoor gym
3.Basket ball dribbling court
KIDS
1.Lucky climbers
2.Ballerina
3.Glider swing
4.Curva spinner
5.Bobble rider
6.Sensory floor games
7.Toddler's play area
8.Sand pit with sand digger
9.Inground trampoline
10.Softfall mounds
11.Explorer tunnel
12.Kids's outdoor gym
13.Floor scrabble
14.Ribbon alcoves
15.Puzzle wall
16.Chalkboard wall
17.Rock climbing wall
SWIMMING POOL
1.Pool deck with loungers
2.Adult's pool
3.Kids pool
4.Sculpture wall
5.Pool zen garden
6.Poolside Cabana
ENTERTAINMENT
1.Party lawn
2.Aqua amphitheater with stage
3.Pet's park with water ponds
4.Barbeque stations
5.Ball labyrinth x 2nos.
6.Nanny's corner
7.Elderly seating pavilion
8.Senior citizen park
9.Hammocks
10.Cluster swing
11.Board game plaza
FEATURES
1.Entrance plaza with drop-off zone
2.Tropical themed gardens
3.Tree courts
4.Yoga deck
5.Meditation pod
6.Reflexology walkway
7.Working Pods
8.Reading nook
9.Seating Alcove
10.Seating stepwell
CLUBHOUSE AMENITIES
ENTERTAINMENT & CONVIENCE
1.Multi -purpose hall
2.Mini theatre
INDOOR GAMES ROOM
1.Skee ball
2.Foos ball
3.Darts machine
4.Air hockey
5.Billiards
6.Table tennis room
7.Video games lounge
8.Monopoly
9.Sub soccer
10.Crokinole
11.Chinese chess
KIDS PLAY AREA & CRECHE
1.Multi-play Indoor park
2.Pendulum Swing
3.Street Basket ball
4.Ball pit
5.Cognitive play wall
FITNESS
1.Gym
2.Crossfit / TRX
3.Bungee ropes workout
4.Yoga & Aerobics room
FEATURES & FACILITIES
1.Reception lobby
2.FMS room
3.Association room
4.Lumber rooms
5.Car washing bay
6.Car charging bays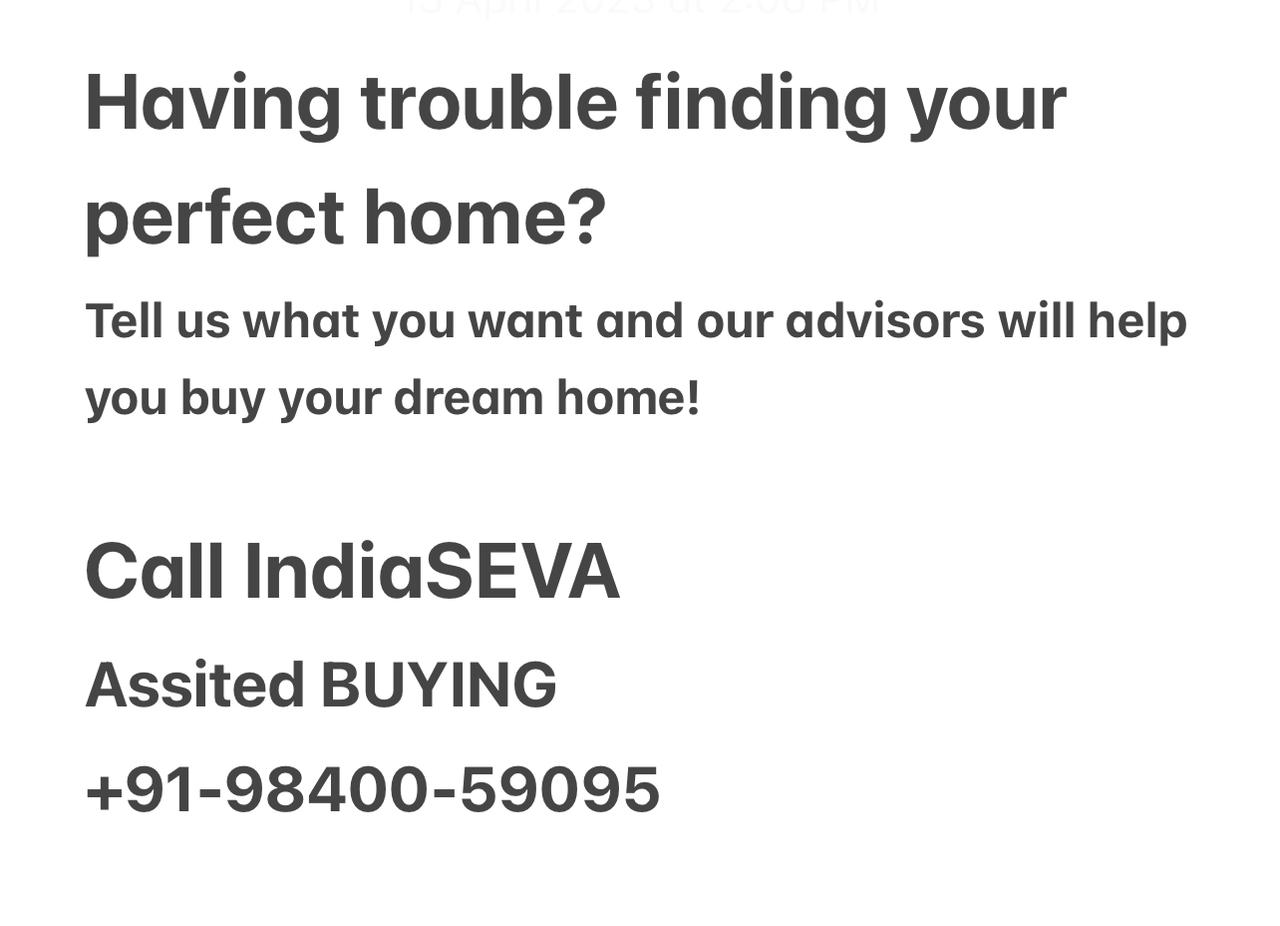 ---