Vijay Raja Exurb By Vijay Raja Thiruporur, OMR, Chennai. Near Vi Institute of Technology
---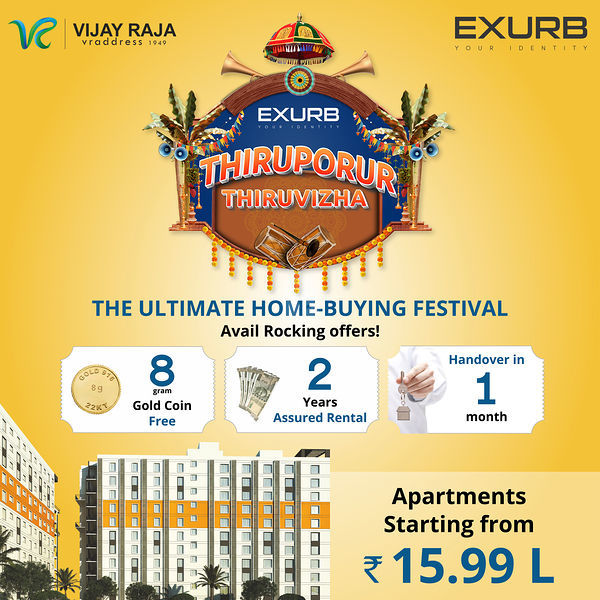 Vijay Raja Exurb
By Vijay Raja
Location : Thiruporur, OMR, Chennai.
Near Vi Institute of Technology
PRICE : 13.87L - 20.03L
Price does not include taxes, registration and other applicable charges (e.g. car parking or other amenities).
Units Available: 1 RK 1 BHK Apartments/Flats
Possession: Ready To Move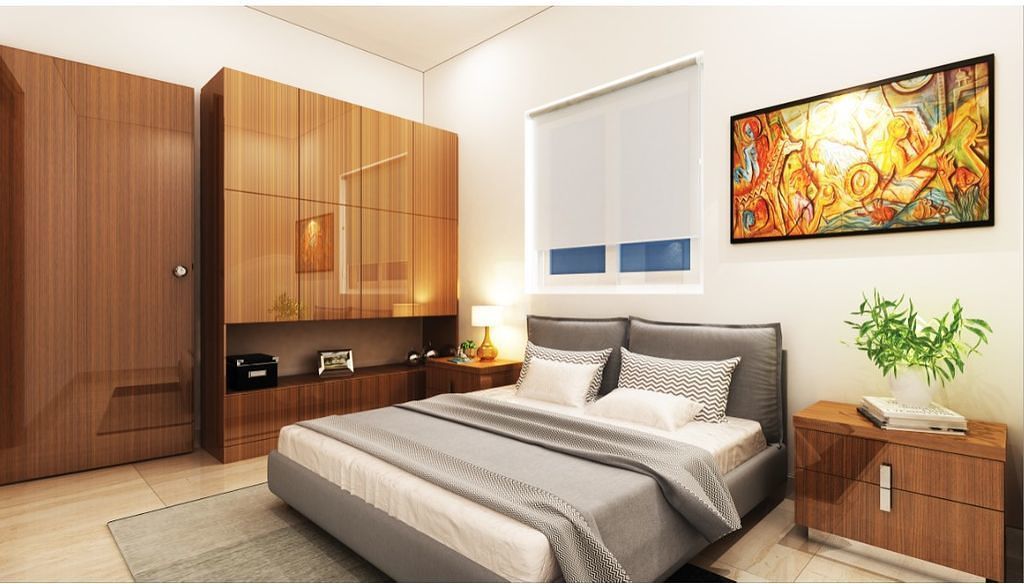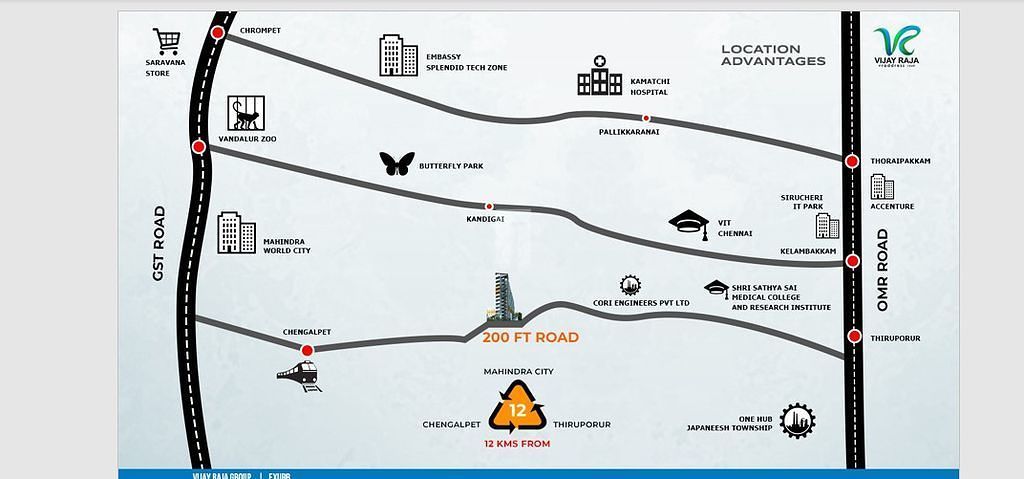 Legal Information of Vijay Raja Exurb
Completion Certificate--Available
Approval Authority--No Info
Occupancy Certificate--Available
RERA Registration ID--TN/01/Building/014/2019
Commencement Certificate--Available
Amenities of Vijay Raja Exurb
Basic Amenities
Security
Lift
Power Backup
Car Parking
2 Wheeler Parking
Sewage Treatment Plant
Convenience Amenities
CCTV
Amphitheatre
Health & Sports Amenities
Gym
Badminton Court
Basketball Court
Cricket Pitch
Table Tennis
Volley Ball
Others Amenities
Plot Related Amenities
More Amenities
Roller Skate
Pool Table
Archery
Toy Room
Mall
Kabaddi
Gazebo
Pebble Walk
Driver's Room
Garbage Chute
Organic Garden
Table Games
Monkey Bar
Parallel Bars
Frisbee
Four Square
Wall Climbing
Swing Ball
Slide
Swing
Ladder Ball
See-saw
Ring Ball
Overview Of Vijay Raja Exurb
Exurb is a Gated Community with world-class amenities & within a proximity of 5 KM you will be having predominant Schools and Colleges. Located in the "Paradox of Plenty" triangle, Exurb is in the midst of Thiruporur and Chengalpattu, the soon to be a golden Triangle spot of the southern Chennai. Thiruporur is the future destination for commercial and residential investments since it connects Mahindra world city on GST Road, One Hub on OMR Phase 2 & Siruseri SIPCOT in OMR.
Open space: 70%
Area: 207306 sq.ft
No of units: 506
Block : 2 blocks with stilt + 11 floors.
Builder Details
About Vijay Raja
Vijay Raja3 Live Projects
A leading Construction Company in Affordable Housing Segment has its operation across Tamil nadu. With 70 Years of Legacy company has constructed and sold out 8733780 SQFT to 5732 + HAPPY CUSTOMERS.
Company was listed in TOP TEN DEVELOPERS in Chennai Region by Property Tiger.
Since it is a Backward integrated Company which has its In-house Design, In-house Project Execution, Interiors, Own M-Sand and P-Sand Unit, Own Transportation.
Company currently operating with 500 Cores Values of projects across Tamil nadu, shortly planning to expands its operations in Four States in India and working with a vision of construct and sell 25000 Sq.ft before 2025.
To attain the Vision Company had strengthen with all top technologies such as SAP, SALES FORCE.
VIJAY RAJA has its own MOBILE APP is which support our Customer to Book Home Online.
VIJAY RAJA is RERA CERTIFIED. Company extends Loan Assistance, Rental Assistance, Maintenance and Interiors Assistance to his Customers.
With our VRX Mobile APP Customers can:
Explore lots of properties listed in our New Projects.
Each Property listing has detailed information along with Photographs.
Hassle free booking of the Property.
Wish lists: Mark your favourite homes to refer back them quickly
Explore from the trending property listings
Explore the neighbourhood of the Property " Nearby Bus Stop, School, Malls, Restaurants, Hospitals".
List of Government Schemes benefits towards their purchase. Easy Payment of Property Instalments. Help and Support provided.
Customer can explore and book best-suited Homes for them and for their family. They can choose the Project with their location preferences, Floors, Get Virtual Home Experience, Home Scan Report, Book online, get your Project, Construction status, get their project construction status, Can easily finish up their booked project documents online. Can easily get payment reminders and make payment online.
---