Nahar Grandeur By Nahar Foundation's Pvt Ltd Sholinganallur, OMR, Chennai. Near Narayana E-Techno School
---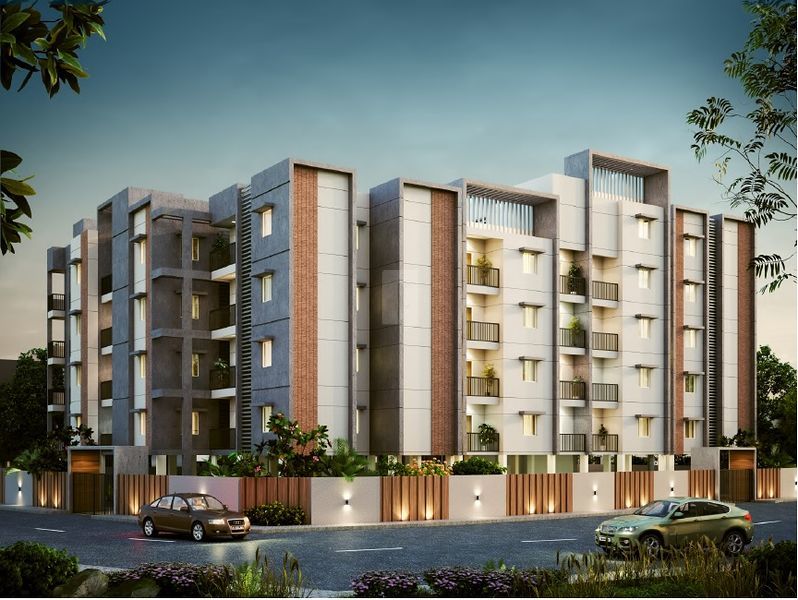 Nahar Grandeur
By Nahar Foundation's Pvt Ltd
Location : Sholinganallur, OMR, Chennai.
Near Narayana E-Techno School
PRICE : 63.06L - 69.77L
Price inclusive of all charges excluding registration and taxes. Provided by the builder.
6000+ /SqFt
Units Available: 2 BHK Apartments/Flats
Possession: Mar 2024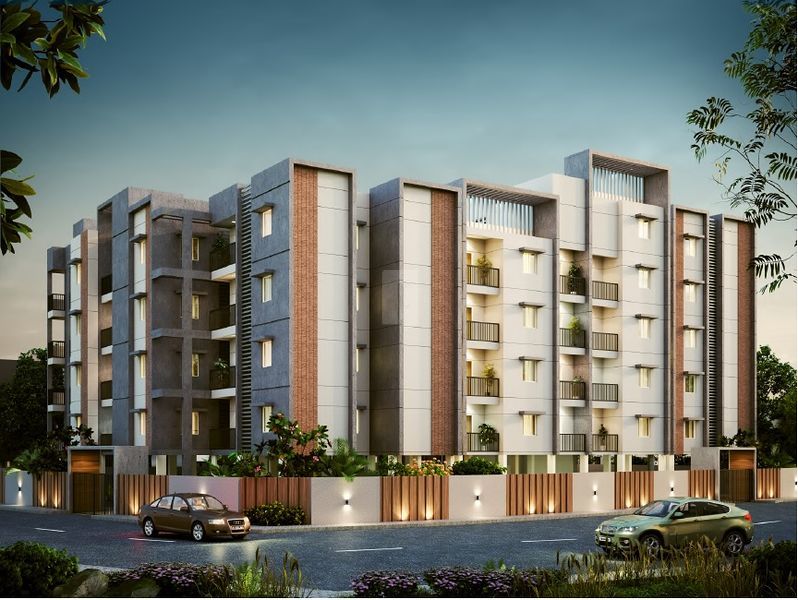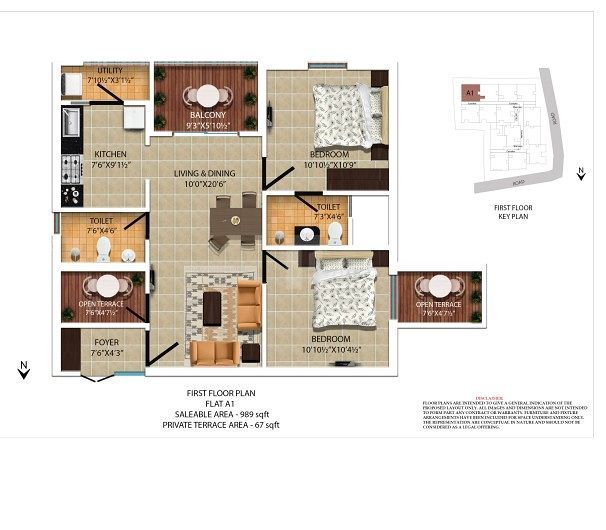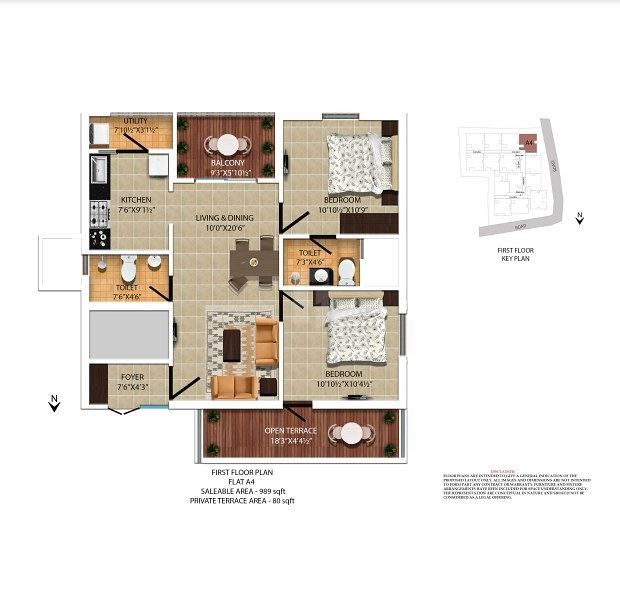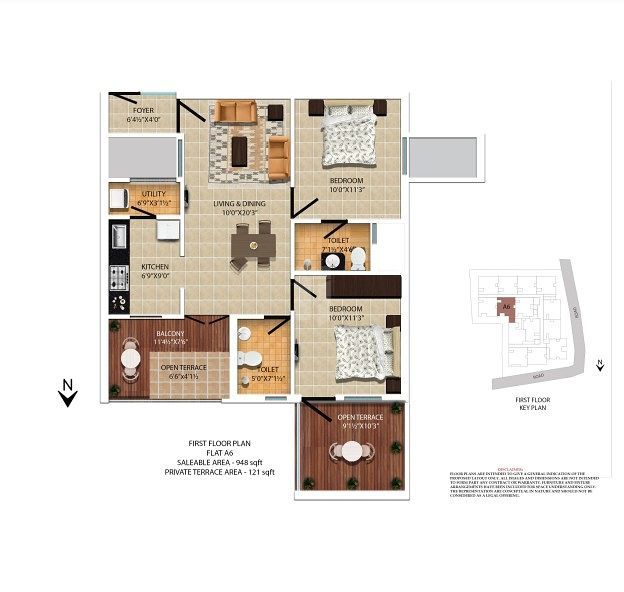 Legal Information of Nahar Grandeur
Completion Certificate--Not Applicable
Approval Authority--CMDA
Occupancy Certificate--Not Applicable
RERA Registration ID--TN/29/Building/0331/2022 dated 02.09.2022
Commencement Certificate--Available
Amenities of Nahar Grandeur
Basic Amenities
Lift Car Parking
Children's Play Area
Rainwater Harvesting
2 Wheeler Parking
Convenience Amenities
Multi-purpose Hall
CCTV
Intercom
Videodoor Phone
Flat Amenities
Health & Sports Amenities
Project Amenities
Power Backup Common Areas
More Amenities
Overview Of Nahar Grandeur
Nahar Grandeur
Spacious yet affordable homes at Sholinganallur "the majestic grandeur and simplicity of Roman architecture"
63 splendour and impressive homes, especially of appearance or style.
Specification Of Nahar Grandeur
STRUCTURE:
R.C.C. framed structure with R.C.C. Columns, beams and slabs - Based on Soil Testing Report.
Height of the roof will be maintained at 10'0".
Brick Masonry walls, External – 9" & Internal – 4.5".
Stilt cum Ground Floor Car Parking with Five Floors.
JOINERY:
Maindoor:
Frame – I Class Teak wood. Frame thickness is 5" X 3" with bottom.
Shutters will be of imported teak finish skin flush door finished with melamine polish.
Otherdoors:
Frames - II Class Teak wood.
Shutters will be of solid core flush door finished with enamel paint on both sides.
WINDOWS:
UPVC sliding windows with grills.
FLOORING:
Living/Drawing, Dining, Rooms & Kitchen will be of 2 x 2 vitrified tiles.
KITCHEN:
BLACK GRANITE slab over cooking platform on the eastern side.
Stainless Steel kitchen sink single bowl with size of 24 x 18 – SS304 GRADE.
Ceramic tile dado about 2'-0" height above platform
TOILETS:
Ceramic tile flooring & ceramic tile dado for 7 feet height from floor.
CPVC Concealed plumbing.
SANITARYWARE:
Parryware/Asian Paints or equivalent make floor mount coupled closet with seat cover & Wash Basins.
C.P. fittings will be of Asian Paints make or equivalent.
VENTILATOR:
Aluminium louver with Glaze Finishing & M.S. Grill with two coats of enamel paint.
WATER SUPPLY:
One Sump
Overhead tank
Supply in the kitchen for Corporation Water.
Ground Water to Bath, Toilet and Kitchen through Overhead Tank.
LOFTS:
One in kitchen and in all bedrooms will be provided.
ELECTRICAL:
Three phase electric supply connection with change over facility
Concealed copper wiring & points for Fan, Light, Telephone, T.V., Fridge, Geyser, AC, Washing Machine and Grinder will be provided.
MCB (Minature Circuit Breakers) & RCCB will be provided.
Wiring will be of Anchor. Modular Switches of Anchor Roma or equivalent.
PROVISION OF ELECTRICAL POINTS IN FLATS:
Electrical points required over and above the standard provisions will be provided at extra cost.
ENTRANCE:
One Bell Point
One Light Point
LIVING/DINING:
One T.V. Point
One Telephone cum Internet Point
3 light points in walls
Two 5A pinpoint
3 points on ceiling (2 for fan and one for chandelier).
One 15A point for fridge.
BED ROOMS:
2 light points in wall
One 5A pinpoint
One 20A point for AC
One Fan Point
KITCHEN:
Two light points in wall
Exhaust fan point
One pinpoint for Mixie
One point for Wet-Grinder in case space is available for Grinder
A point for Aqua Guard.
TOILETS:
One light point
One 15A point for Geyser
One light point over wash basin mirror
One 5A pinpoint.
Exhaust fan point.
SERVICE:
One 5A pinpoint
One Light point
One Point for Washing Machine
COMMON POINTS: As Per Company's Design
Common light points in Stairs & Terrace
2 Nos in compound walls
Points for pump motor etc.
LIFT:
6 Passengers lift with rescue device
WALL FINISHING:
Acrylic putti will be applied on the ceiling and the walls of flats to have smooth surface and finished with one coat of acrylic primer.
The external walls of the complex will be initially applied with 1 coats of white cement and finally finished with 2 coats of weather proof exterior emulsion.
STAIR CASE:
Granite with S.S. Railing
ADDITIONAL:
Name Plates
Intercomm security system for all flats
CCTV Camera for common areas.
Back-up Generator for common area lights, motors, lift & for one fan and light in Hall, one fan and light in master bedroom, 5 Amps Plug Point in the living cum drawing room and master bedroom, calling bell & fridge.
Rain water harvesting.
Gymnasium
Builder Details
About Nahar Foundation's Pvt Ltd
Nahar Foundation's Pvt Ltd6 Live Projects
Exceptional Quality | Aesthetic Design | Affordable Price
Nahar Foundation's Private Limited (NFPL) saw its beginning that reflected their penchant to provide quality realty solutions, and that aimed at creating homes and not just houses for their clients. Their keen eye for detail and expertise with the intricacies of construction has brought over 60 prestigious residential projects to the firm's dossier.
Incorporated in the year 2003, Nahar Foundations has offered exceptional real estate developments over the years that adorn the city's magnificent skyline. Guided by integrity, innovation, quality and high service standards, Nahar Foundations has grown momentously to attain a distinguished position of leadership in the real estate industry by successfully crafting many landmark projects across the city. Each of the Nahar projects stands apart in their aesthetic design, impeccable quality and enticing features that lend exceptional value and privilege to those who own them.
Projects Ongoing:
Nahar Dwarkamai, Rajaji Nagar, Thiruvanmiyur
Nahar Tulasi, Kamaraj Nagar, Thiruvanmiyur
Nahar Skanda, Valmiki Nagar, Thiruvanmiyur
Nahar Kalpataru, Radhakrishnan Nagar, Thiruvanmiyur
Nahar Radha, Radhakrishnan Nagar, Thiruvanmiyur
Nahar Aarthi, Valmiki Nagar, Thiruvanmiyur
Anand Nagar Phase 2, Padallam, GST
Teacher's Lalith Nagar, Pukkadurai, GST
Projects Upcoming:
Nahar Aura, Ramesh Nagar, Valsaravakkam – 3 Flats. All 3BHK. Each Floor One Flat.
Nahar Jasoda, Bank Street, Kilpauk – 18 Flats. 3 BHK & Penthouses. Ultra-Luxury.
East Mada Street, Thiruvanmiyur
Valmiki Street, Thiruvanmiyur
Valmiki Nagar, Thiruvanmiyur
Number of Completed Projects: 68
Number of Ongoing Projects: 8
Number of Upcoming Projects: 2
Year of Incorporation: 12 March 2003
---