Casagrand Elinor Near Navalur
---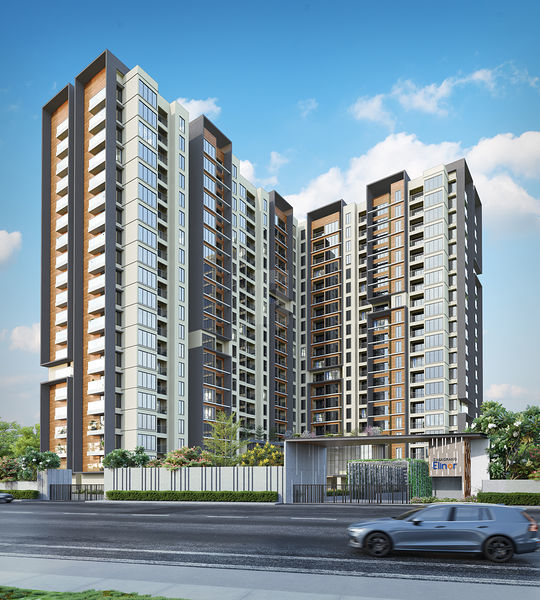 Casagrand Elinor
By Casagrand Builder Private Limited
location Navalur, OMR, Chennai.
Near Athena Global School
44.02L - 62.89L
Price does not include taxes, registration and other applicable charges (e.g. car parking or other amenities).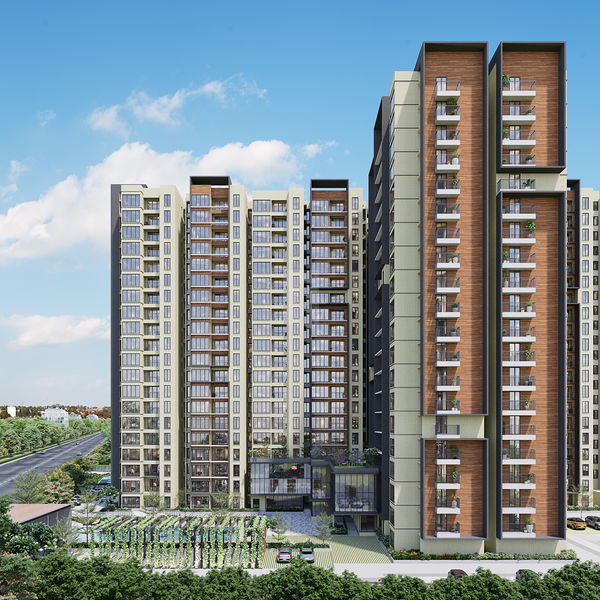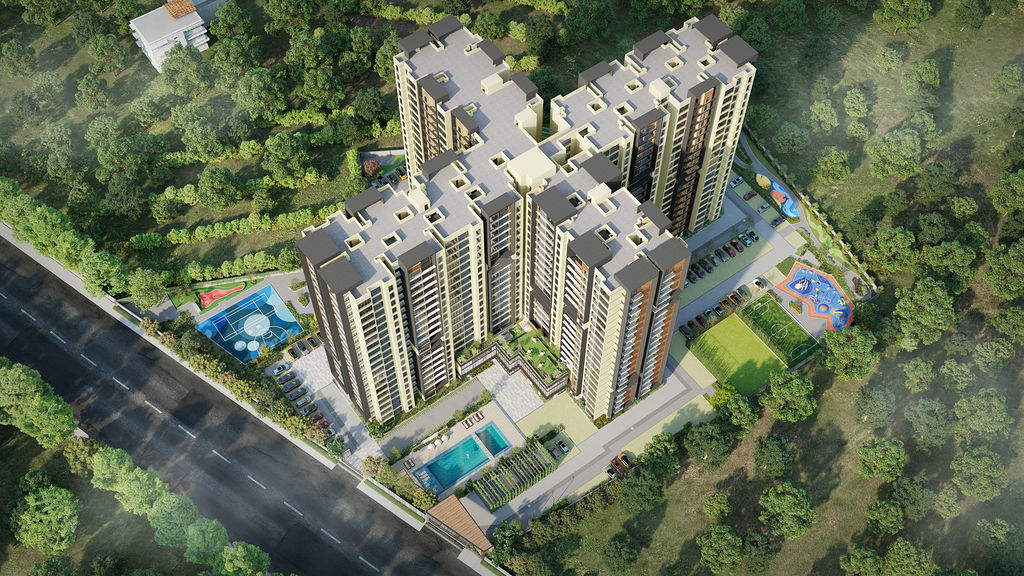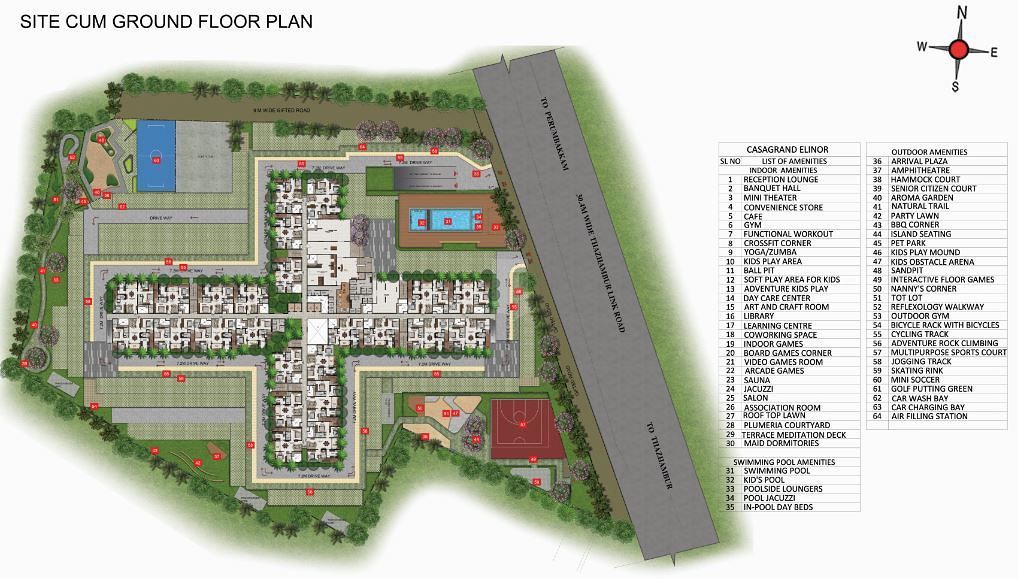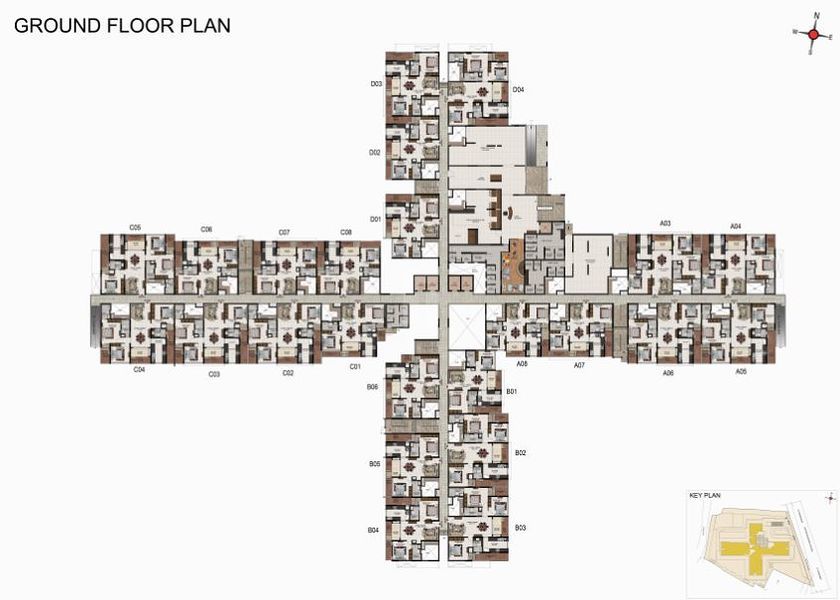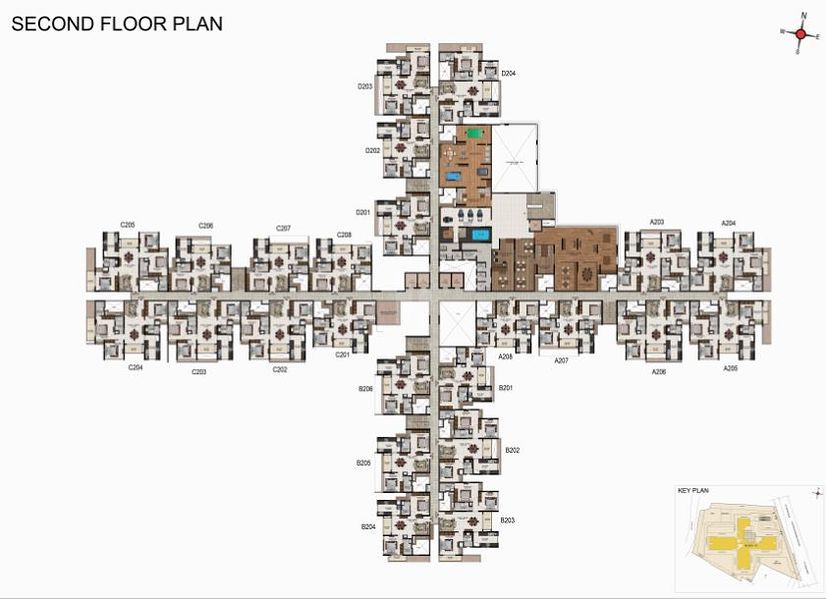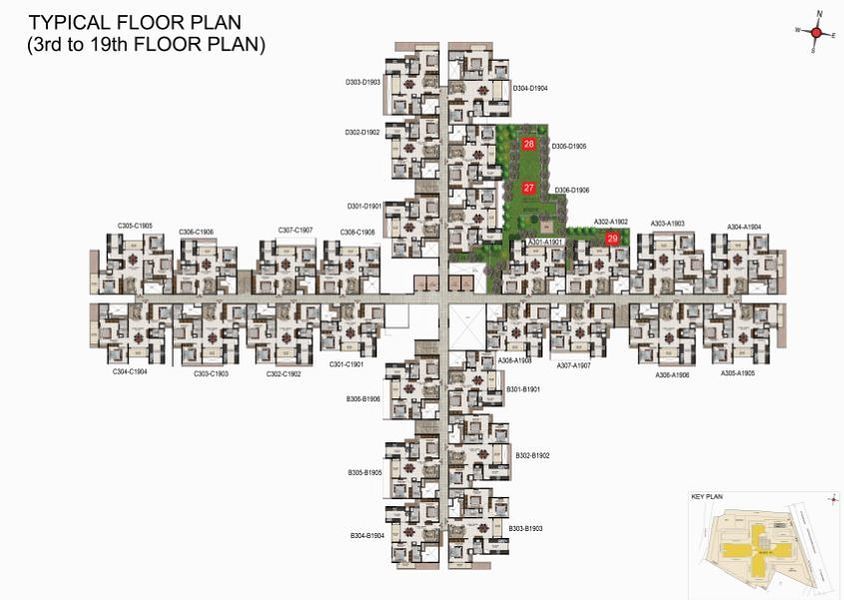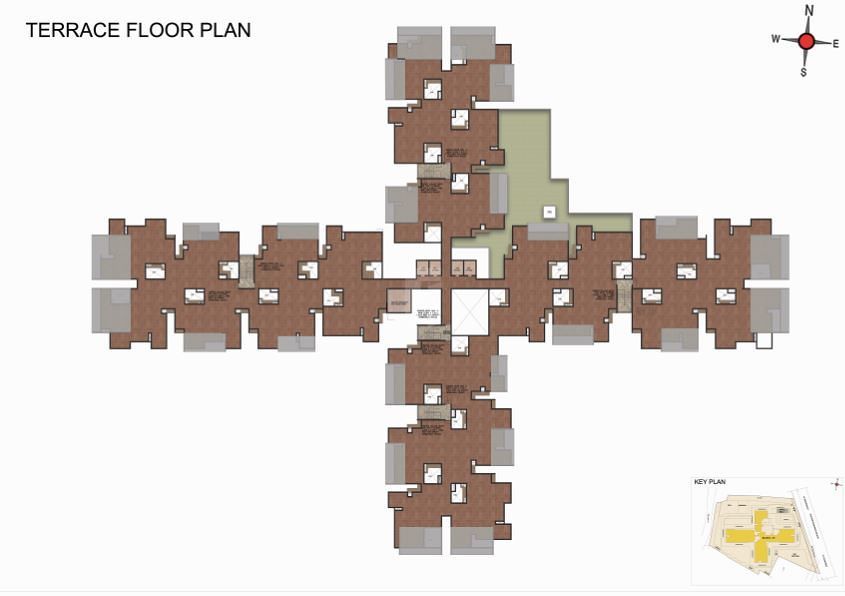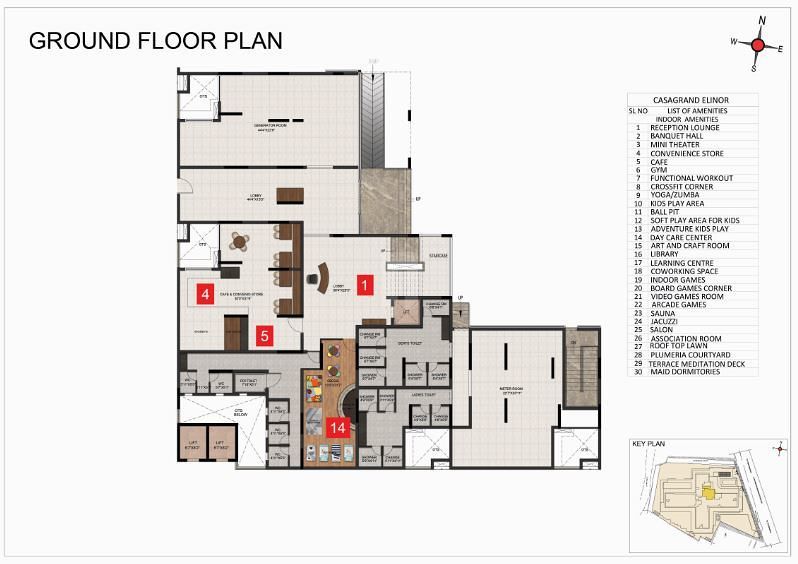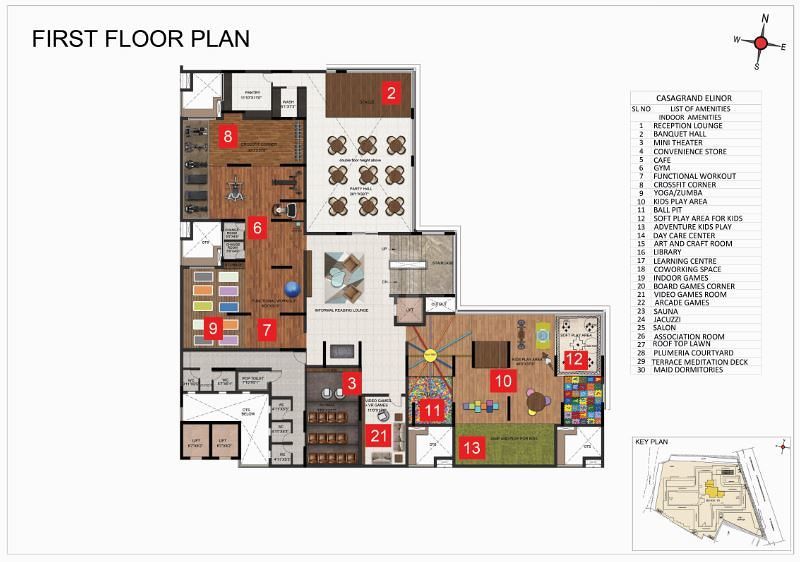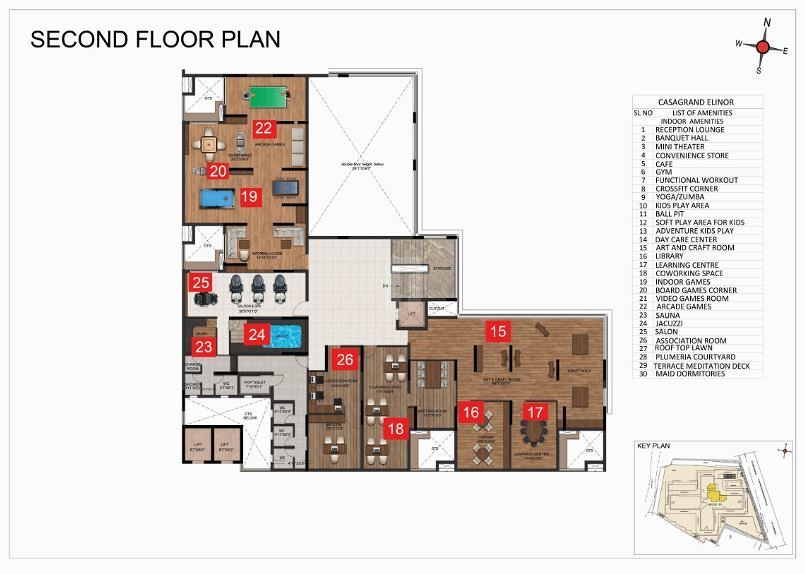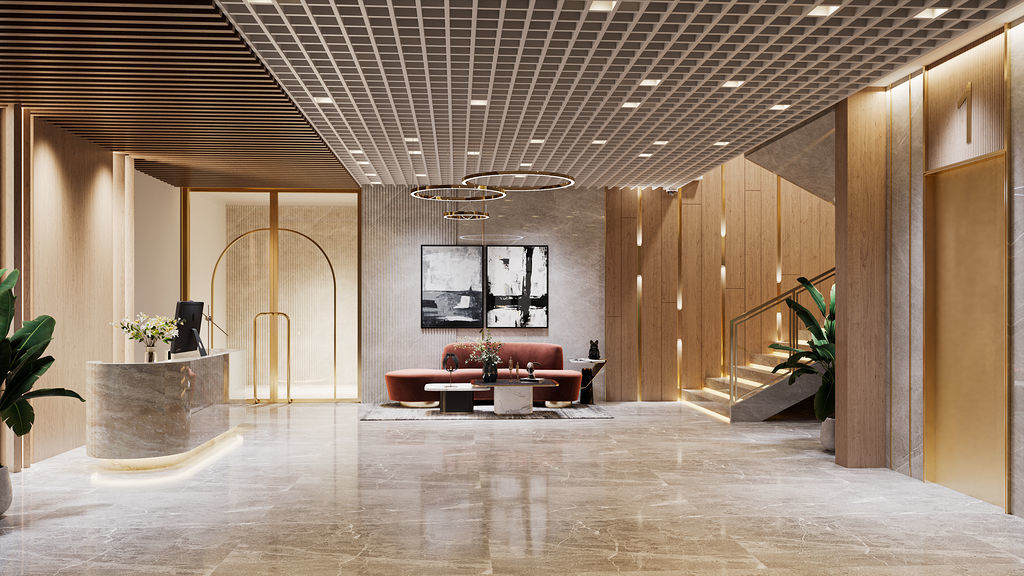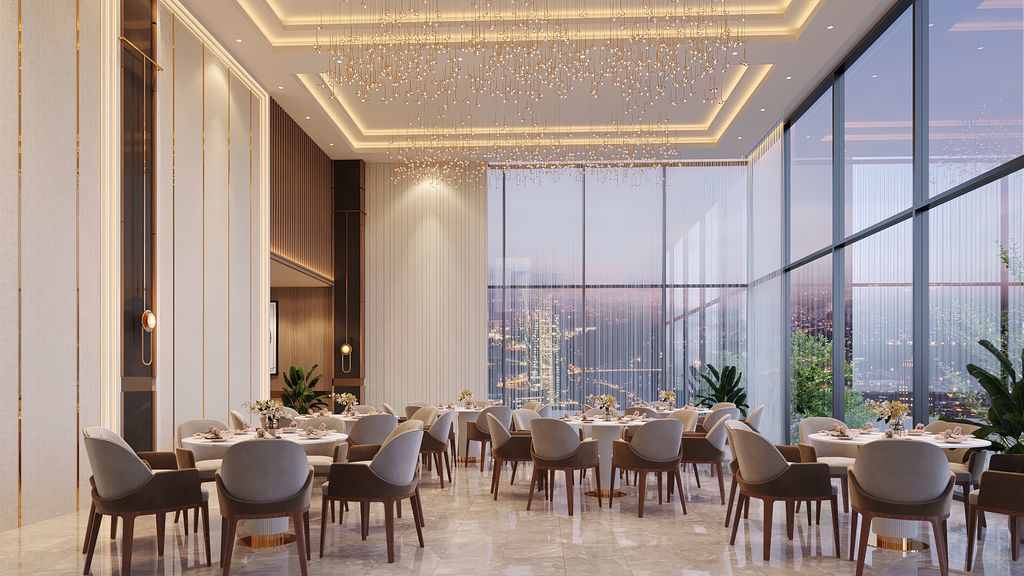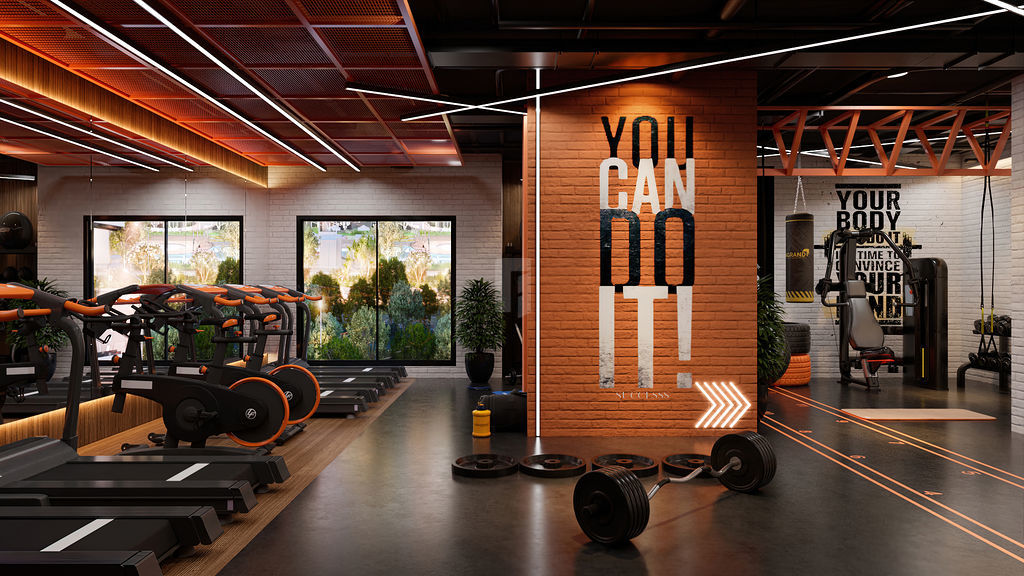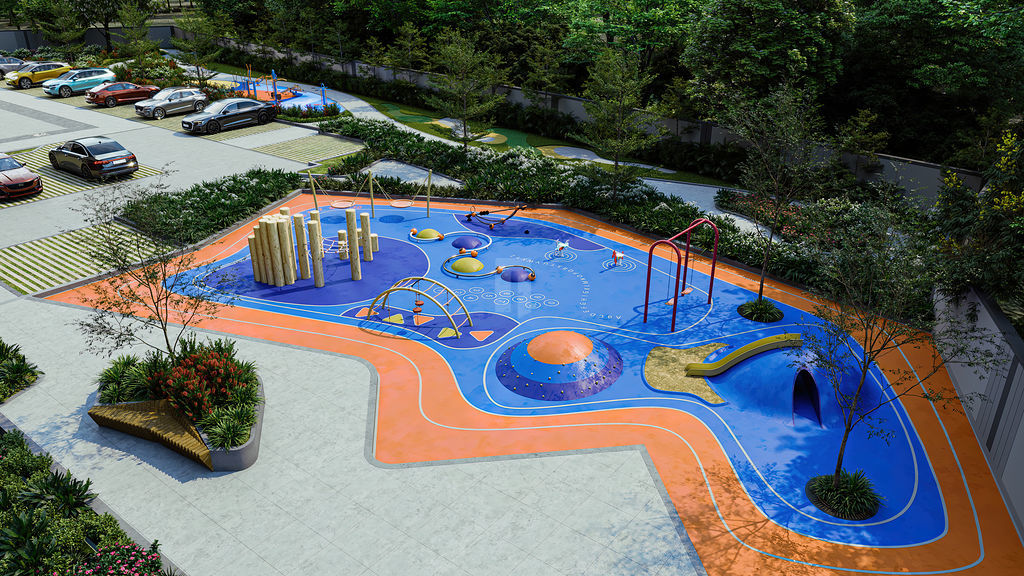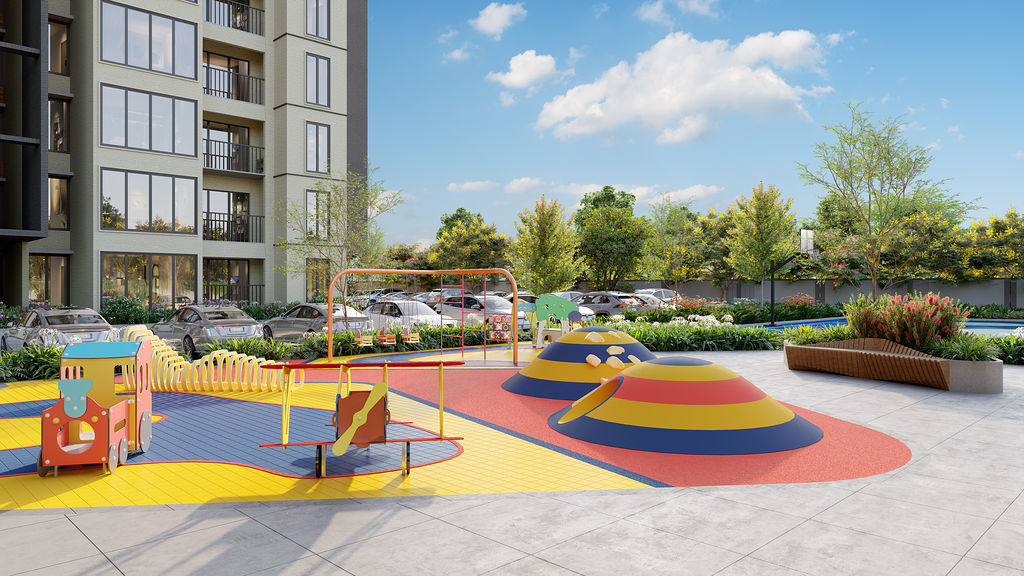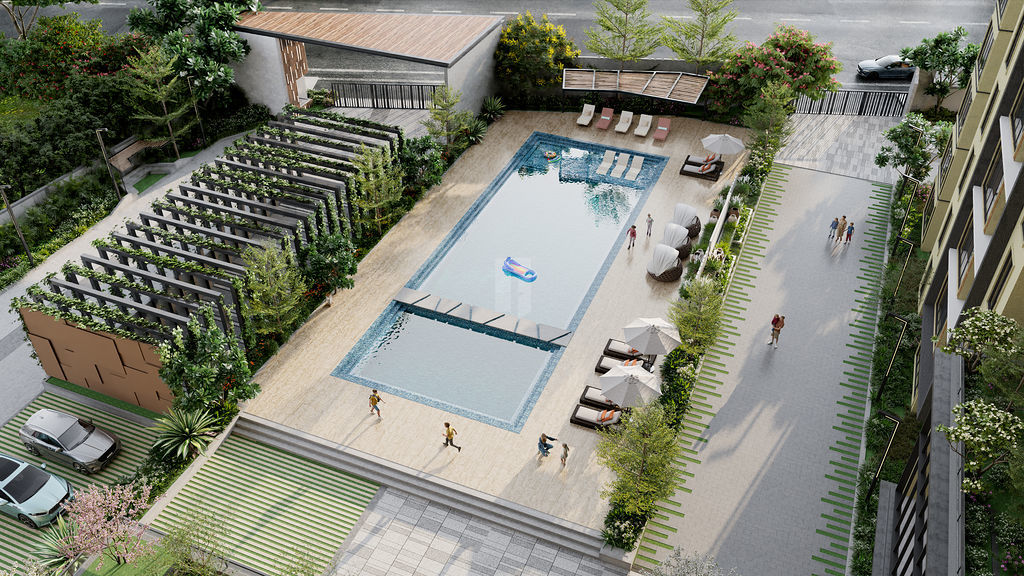 Legal Information of Casagrand Elinor
Completion Certificate - Not Applicable
Approval Authority - CMDA
Occupancy Certificate - Not Applicable
RERA Registration ID
Commencement Certificate - Available
Amenities of Casagrand Elinor
Basic Amenities
Security
Lift
Power Backup
Car Parking
Children's Play Area
Rainwater Harvesting
Sewage Treatment Plant
Vaastu Compliant
Convenience Amenities
Swimming Pool
Clubhouse
Multi-purpose Hall
Library
CCTV
Saloon
Amphitheatre
Laundry
Health & Sports Amenities
Gym
Jogging Track
Indoor Games
Barbeque
Kids Pool
Table Tennis
Others Amenities
Fire Fighting System
Project Amenities
Landscape Gardens
Power Backup Common Areas
More Amenities
Entrance Arch
Pedestrian Tracks
Bicycle Tracks
Sports Court
Rock Climbing Wall
Senior Citizen Friendly
Reflexology Walkway
Senior Citizen Court And Nanny's Corner
Party Lawn
Natural Trail
Pets Park
Poolside Lounge
Jacuzzi
Pool Daybeds
Car Wash
Charging Bay And Air Filling Station
Ironing And Dormitories
Av Room
Video Games Room
Learning Center
Adventure Kids Play
Ball Pit
Foosball
Arcade Games And Board Games
Sauna
Art & Craft Room
Co working Space
Rooftop Lawn
Plumeria Courtyard
Terrace Meditation Deck
Overview Of Casagrand Elinor
A Community That Makes You Go WOW With The Awe-Looking Design!
Casagrand Elinor Offers The Epitome Of Luxury With Its Contemporary Facade, 5 Star Interiors, And Countless Features And Amenities Designed Flawlessly To Give You A Living Experience That Is Absolutely Par Excellence
Salient Features
1. Elegantly Designed 548 Apartments On Sprawling 5 Acres Of Land Extent In Navalur
2. Contemporary- Styled 2&3 Bhk Apartments Built On B+G+19 Floors Design Structure
3. 60+ Lifestyle Amenities And Features Like An Exclusive 7,250 Sqft Swimming Pool With In-Pool Daybeds And Jacuzzi, Barbeque Corner, Pets Park, Senior Citizen Court, Kids Play Area And Many More
4. Opulent 16,500 Sqft Clubhouse With Upscale Amenities Like Indoor Kid's Play, Cafeteria, Foosball And Arcade Games, Sauna And Jacuzzi, Coworking Space Etc.
5. 80% Open Space And 36,500 Sqft Of Lush Greenery For Abundant Space & Ventilation
6. Mindfully Chosen High-End Specification In Units Like Grand Main Door, Premium CP And Sanitary Fittings
7. The Community Offers Cctv Surveillance And 24X7 Security
8. 100% Vaastu-Compliant Homes With Zero Dead Space Design
9. Surrounded By Prominent Landmarks, IT\ITES Companies, Schools, Colleges And Hospitals
A Premium Community For A Superlative Life
Casagrand Elinor Gifts You The Superior Lifestyle At Navalur
Premium Community Design Set Amidst 5 Acres Of Area In Which 80% Of The Area Is Open Space Adding To The Efficiency Of The Building Footprint
Light, Ventilation, Vaastu, Privacy & Aesthetics Are The 5 Important Pillars In Planning The Master & Unit Plans
Master Plan Designed Such That All Units Get Exterior City View
An Elaborate Clubhouse Of 16500 Sq. Ft Area Furnished With Luxury Amenities
Presenting You A Community With The Best Of Architecture & Finesse
A Grand Entrance Arch Planned With Dedicated Entry And Exit With Feature Wall Welcomes One Into The Community With It'S Grandness Enhanced With Lighting
Contemporary Elevation Of 19 Floors With Facade Lighting Stands Majestically Creating Interest In The Community
Well-Planned Flow Of Circulation Of Ground And Basement Level Parking And Driveways Offers Hassle-Free Bicycle & Pedestrian Tracks All Around The Site
Building Orientation Ensures Maximum Wind Flow And Minimum Heat Gain
The Community Is Planned With The Lush Green Of 36500 Sq.Ft All Around The Building Giving You The Opportunity To Be With Nature
24X7 Security - Controlled Entry And Exit In The Community Facilitated With Cctv Surveillance At Pivotal Points Ensures 24X7 Security
Offering You 60+ Amenities
60+ Amenities Of Outdoor And Indoor Recreational Facilities Are Sprawled Across The Community Enhancing The Social Environment And Liveliness Of The Community
Kids' Friendly Amenities - Kids Play Area, Sports Court The Community Has Unique Kids' Friendly Amenities Like Rock Climbing Wall, Bicycle Tracks Which Instill Social Interaction Among The Kids
The Site Encompasses A Vast Area Of Landscaping With Trees In Multiple Pockets To Provide Shade And Seaters Besides Along With Self-Gardening Within A Community To Indulge With Nature
Senior Citizen Friendly - The Amenities Like Reflexology Walkway, Senior Citizen Court And Nanny'S Corner Are Planned For The Elderly People
Social Gathering – The Landscaping Encompasses A, Party Lawn, Bbq Corner, Amphitheatre And Buffer Planting To Maintain Privacy For Residents
Way To Healthy Life - Outdoor Fitness Amenities Like Outdoor Gym, Jogging Track, Natural Trail, Multipurpose Sports Court Encourages Residents Of All Age Groups To Spend Couple Of Minutes For Their Healthy Life
Pets Park - Is A Dedicated Space For Your Pets Giving The Community The Comfort Of Being Pet Friendly
Swimming Pool Of Size 7250 Sqft With Kid'S Pool And Poolside Lounge For Leisure Hangout
Pool Is Facilitated With Features Like In-Pool Daybeds And Jacuzzi
Dedicated Car Wash, Charging Bay And Air Filling Station Facility Is Provided For Resident'S Convenience
Laundry/ Ironing And Dormitories Facilities Are Provided At The Basement For User'S Needs
Convenience Store To Ease The Burden Of Everyday Provision Planning
Indulge In Finest Clubhouse
Boasting Of All The Top-Notch Amenities, Casagrand Elinor Has A Fully Equipped Clubhouse With Luxurious Interiors
Aesthetic Double-Height Reception Lobby With A Waiting Lounge Facility Is Provided As A Premium Welcoming Feature Within The Community
Cafeteria With Peaceful Ambience To Relax Your Evenings
The Clubhouse Is Facilitated With Multipurpose Party Hall, Av Room, Gym, Yoga, Indoor Kids Play, Video Games Room, Etc
Exclusive Gym - With Top Notch Features Like Functional Workout, Cross Fit Corner Take Work Out To Next Level
Indoor Kids Play, Day Care Center, And Learning Center For Children'S Learning And Entertainment
Adventure Kids Play, Kids Soft Play, Ball Pit Which Can Be Enjoyed By Kids Of Varying Age Groups
Snooker, Table Tennis, Foosball & Arcade Games And Board Games In Indoor Games Area Were Provided For Teens & Young Adults
The Clubhouse Delivers Luxurious Amenities Like Salon, Sauna & Jacuzzi For Residents To Relax In
Art & Craft Room And Library Is Provided To Enrich And Enlighten Our Knowledge
Coworking Space Provide Positive Work Environment Within The Community
Rooftop Lawn, Plumeria Courtyard And Terrace Meditation Deck Are Provided To Make The Experience Better At Clubhouse Terrace
Efficiency In Space Planning
Spacious Planning Of Homes With Bigger Sized Bedrooms, Toilets Of Minimum Size 8'X5' And Dedicated Utility In Most Of The Units
Linear Planning Of Living Area And Dining Gives A Seamless Expanse Of Living Space
Uninterrupted Visual Connectivity - All Bedrooms & Balconies Will Have An Exterior View
Wide Kitchens With Double-Side Counters In All Of The Apartments
Internal And External Spaces Have Been Designed With Zero Space Wastage, Giving You Maximum Usable Area In Your Apartment
Lighting And Ventilation - All Windows, Ots, Cutouts, And Shafts Ensure Ventilation Not Only Within Your Apartment But Also In The Corridors
Planned Odu Locations - Designed To Avoid Any Overlooking Or Hindrances To Other Apartments And Well Concealed To Ensure No Ac'S Are Visible On The Building Facade
Superior Specification
Grand Main Door Of Veneer Finish With Side Panel Creates A Welcoming Effect To Your Home
Digital Lock For Main Door - New Generation Digital Lock System With Which You Can Unlock Your Door With A Simple Touch And Can Share The Digital Key To Any Visitors
The Tile Design And Size, Used In This Project Gives The Seamless Feel Once You Enter The Apartment
Double Side Laminated Shutters For Bedroom And Bathroom Doors Gives Premium Look And Feel
Maximized Window Size Of Sleek Aluminium Sections Offer 3 Times Greater Light, Ventilation And Beautiful Views Than Other Homes
Cloth Drying - The Balcony Areas Are Facilitated With Cloth Drying Hanger In The Ceiling
Premium Range Of American Standard Fittings In Bathrooms And Kitchens
Apartments With Well-Planned Master Bathrooms Fitted With Rain Shower, And Granite Counter With Countertop Washbasin
Vaastu Compliant Homes For Enhancing A Positive Living
Conscious Efforts Have Been Taken During Design Phase To Have All Of The Units Vaastu Compliant
Most Units Have North Or East Facing Entry Doors
All Apartments Have Kitchens Placed In Southeast And Northwest
All Apartments Have Southwest Bedrooms
No Apartments Have Toilets In Northeast
No Units Have Bed Headboard In The North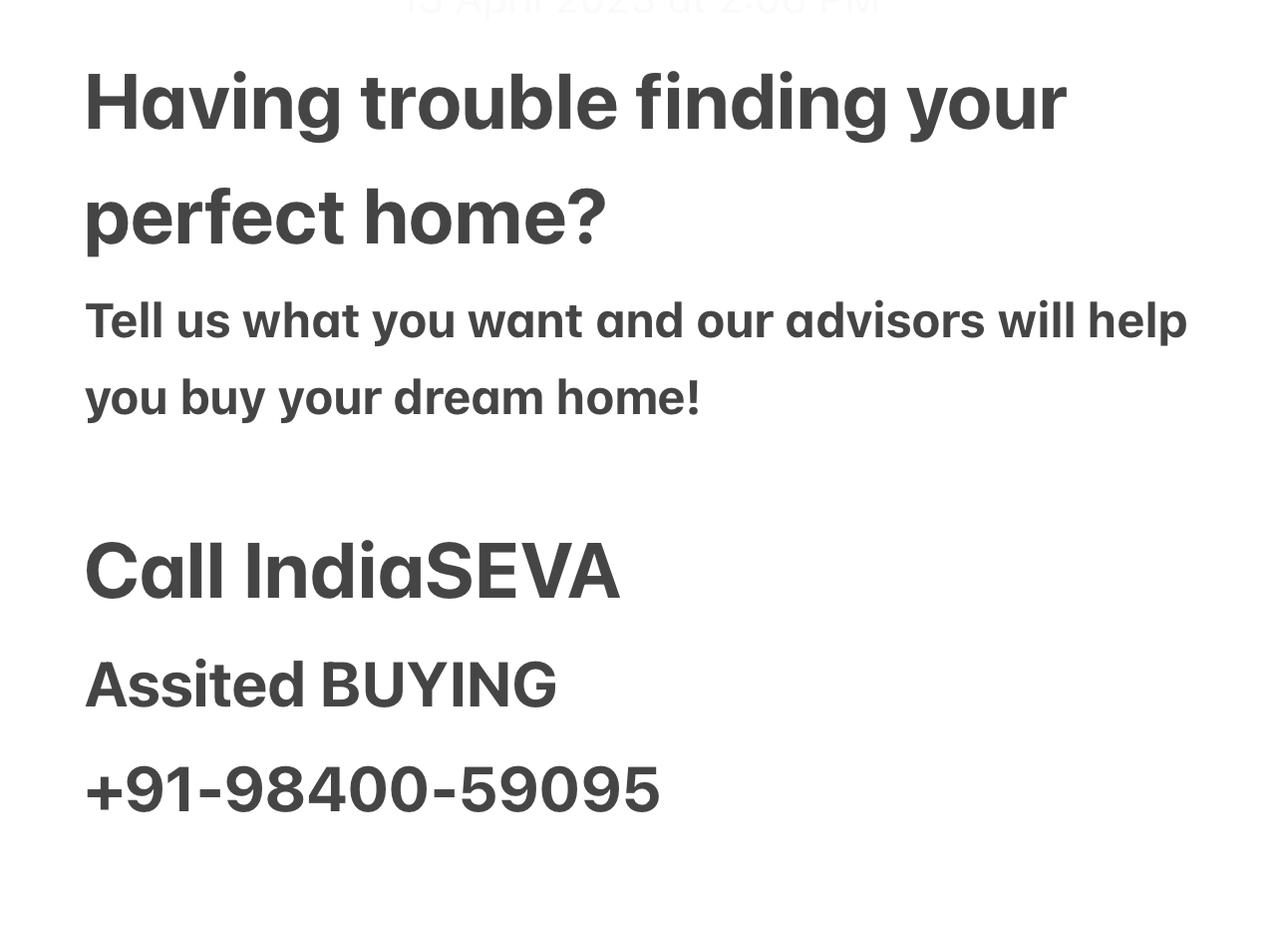 ---