Brindavan Nest By Sakthi Foundation Saligramam Chennai. Near Prasath Studio & Surya Hospital
---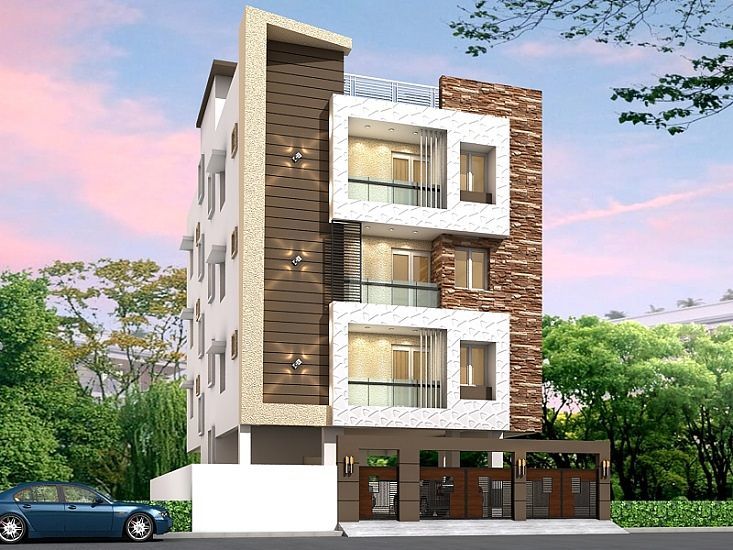 Brindavan Nest
By Sakthi Foundation
Location : Saligramam Chennai.
Near Prasath Studio & Surya Hospital
PRICE : 80.28L
Price does not include taxes, registration and other applicable charges (e.g. car parking or other amenities).
9000+ /SqFt
Units Available: 2 BHK Apartments/Flats
Possession: Ready To Move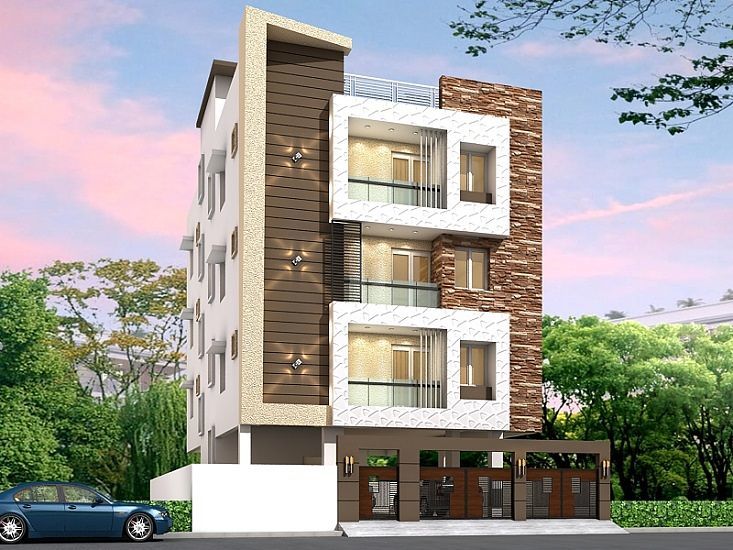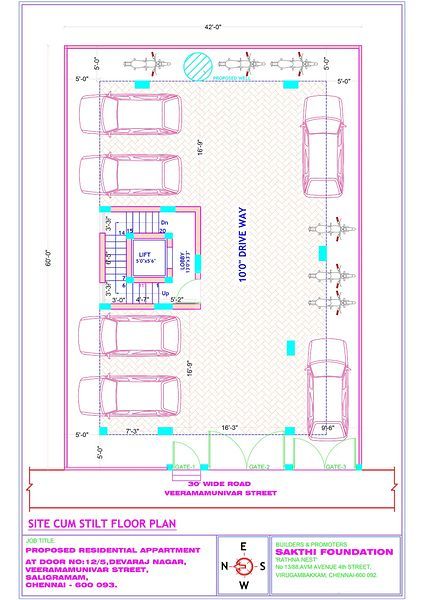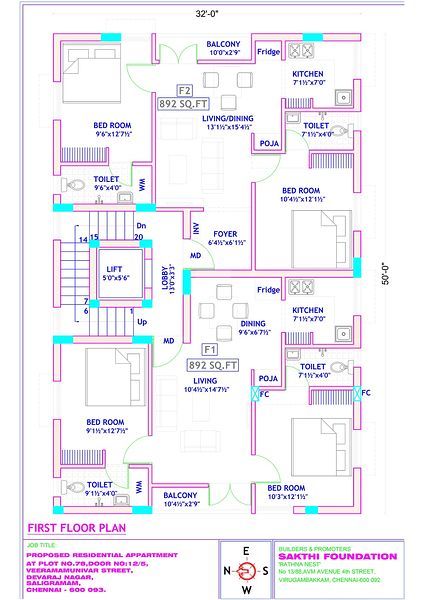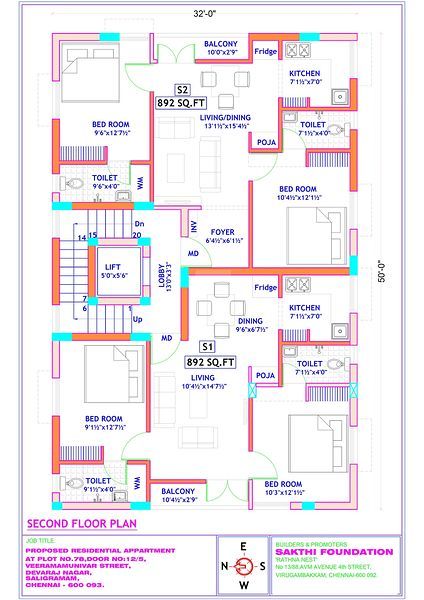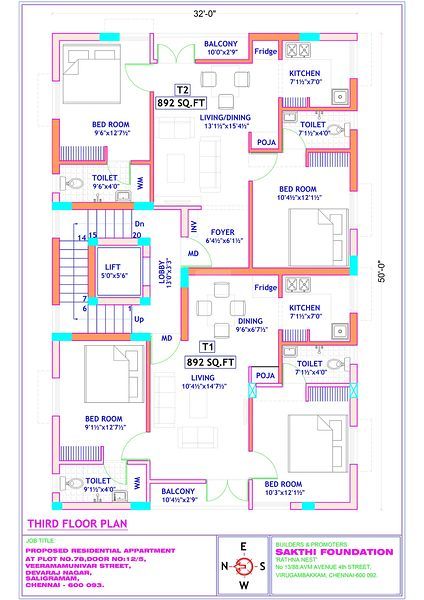 Legal Information of Brindavan Nest
Completion Certificate-Available
Approval Authority-Chennai Corporation
Occupancy Certificate-Available
RERA Registration ID-Not Applicable
Commencement Certificate-Available
Amenities of Brindavan Nest
Basic Amenities
Lift
Car Parking
2 Wheeler Parking
Vaastu Compliant
More Amenities
Metro Water And Sewage
Lobby
Overview Of Brindavan Nest
Brindavan Nest is a residential project located in Saligramam, This residential project comprises of 2 BHK Flats with modern decor as well as basic amenities. The area is also well connected to major schools Like Chinmaya VidyalayaIa CBSE School & Balalok Metric School and Hospitals.
In this project each flat has 47.08%(420 Sq.ft) UDS.
Near by Proximities:
2km From Koyambedu Bus Terminus
2km From Chinmaya Vidyalaya CBSC School
2km From Forum Mall
2km From Sooriya Hospital
2km From Fortis Hospital
2km From Vadapalani Metro Station
Specification Of Brindavan Nest
Foundation
Description : Reinforced Cement Concrete (RCC) Framed structure
Foundation : Shallow Foundation, Size of the pit and rods as per the Structural Design specifications set by a Structural Engineer.
Steel Rods : TMT Bars, ISI, Brand GBR
Basement
Description : Basement including plinth beam (RCC)
Height : 2 feet from the existing ground level filled with pit sand and good consolidation
Flooring
Description : Ceramic Tile Flooring with skirting
Size and Type : 2 x 2 feet Vitrified Ceramic Tiles
Brand : Kajaria
Cost : Cost of Tiles Rs.37 per Square feet included in the price. Customer can choose to lay flooring of their choice such as costly tiles or Marble at additional cost
Walls
Description : First class Brick with Cement Mortar .
Wall Size : Outer Walls : 9" thick, Inner Partitions 4 ½" thick
Cement/M-Sand Ratio : Outer walls : 1 :6 mix, Inner walls :1 : 5mix
Plastering
Description : Cement Plastering on the Walls
Cement/M-Sand Ratio : Outer Plastering : 1 :6 Rough finish, Inner Plastering :1 : 4 smooth finish
RCC Roof
Description : Reinforced Cement Concrete (RCC) Roof
Steel Rods : TMT Bars, ISI, Rods as per Structural Design Specifications
Roof Slab : 5" thick RCC Slab with 1:2:4 mix
Roof Height : 9'. 6" feet from floor level to top of the Roof.
Kitchen
Platform : RCC Platform
Platform Top : Black color Granite with half Nosing
Sink : Single bowl Stainless Steel tank Size 24"x18"(Cost Rs.1500/-each)
Tiles : Plain Colour Ceramic Tiles, (size 24"x18") 2 feet height over platform
Cost of tiles : Rs.30 per Square feet, included in the price. Beyond 2 feet Rs.125per square feet will be charged extra
Wood Work, Door Grill and Glass
I) Main Door : GHANATEAK and Shutters using with Teak wood Panel Doors.
Finish : Melamine Varnish
Locks and Other Accessories : Company Lock, Door Handles, 5" brass hinges, brass tower bolts, Door Stoppers
Godrej Lock Cost : Rs.2000.
Customization : Pooja Door Extra Cost
II) Windows : All windows using by UPVC by opening and sliding type.
III) Room Doors : Padak Frame 4" x 2 ½ ", Flush Door.
Finish : Enamel Paint Finish .
Locks and Other Accessories : Handle with door lock, hinges, tower bolts, Door Stoppers
Cost : Flush Door Rs.120/sq feet&Lock Cost Rs.500/-with handle.
Customization : Kitchen doors are extra.
IV) Toilet Doors : UPVC doors with frame
Finish : Enamel paint
Locks and Other Accessories : Handles, hinges, tower bolts on both sides
Cost : Toilet door Rs.3500 per door
V) Glass Cost : 4mm Pinhead Glass – white, for windows Rs.32 per Sq feet
VI) Window Grills : 12 mm Square steel bar for all windows with screw type.
Loft and Shelves
Description : 1 Loft and 1 Shelf for each Bedroom and kitchen
Dimensions : Bed Room :4'.0"x1'.0"x7'.0", Kitchen:3'.0"x1'.3"x7'.0"
Additional requirements : For additional requirements there will be extra cost of Rs.800 per Sq feet
Electrical Points
Description : Electrical points will be provided based on the plan
Sockets : Necessary 5 amps points in all Rooms, Toilet, Living room.
Switches : Necessary switches for Lights, Fans etc.
Brand : Anchor Roma with Metal box
TV Points and Telephone : 1 for Hall only other rooms will be a Extra Cost.
Wiring
Description : PVC Insulated Copper Wire on Concealed lines/Orbit
Brand : ISI, Flame Resistant Category
Plumbing
Description : Necessary pipe lines for Toilet, Dining, Kitchen and Shower lines
Water Line for hot and cold : 2 Water lines in each toilet and kitchen :
Two in one Wall mixers : Metro brand water mixers and taps in all the toilets and kitchen
Toilet Closet : Parryware EWC, white with Slimline Tank
Washbasin : We provide two no of Washbasin white 1 no in dining & 1 no in bath room. (small size) otherthan Extra.
Bathroom tiles
Description : Ceramic Wall and Floor Tiles
Size : 12 x 8
Wall Height : Wall tiles are fixed upto 7 feet height
Cost : Cost of Tiles Rs.4500 each/Bath Room.
Weathering Course
Description : Using brick jelly lime concrete over the roof
Tiles : 9 x 9 Country tiles with good pointing
Painting
Inner : Asian Tractor Emulsion Paint two coat Cost Rs.160/lit over two coat of Birla wall care patty with wall Primer.
(Note) : other quality of Paint will be a Extra Cost.
Outer : Front Elevation Asian Apex. Other three sides :Ace Emulsion Cost Rs.185/lit.
(Note): all dark colours will be a extra cost.
EXTRA WORKS:
1. Interiors for all Rooms. (Wood Work).
2. Modular Kitchen.
3. Pooja Doors with frames.
4. Safety Grill for Main door & balcony.
5. Proposed Water & Sewerage Connections.& Property Tax .
6. Any Special Tiles for flooring & Toilets with your requirement that different cost will be Extra Cost.
7. Any bath rooms fitting with your requirement that different cost will be Extra Cost.
---