Private Companies Chennai |
---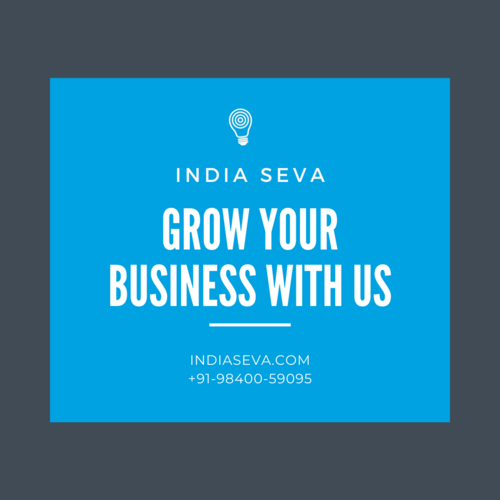 List of Registered Companies in Tamil nadu - Chennai, Complete company details are available.
Top companies in Chennai
Get contact information of Top decision makers like Founder, CEO, CFO, CMO, CTO, Marketing head, HR head, Finance head along with headquarters, no of employees, revenue, founded year, industry in these companies.
The power of machine learning combined with human intelligence to deliver you highly accurate, customised B2B Business contact data to fuel your revenue.
1 CHENNAI JVS Airsystems Private Sector 55 1 8
2 CHENNAI BENZZ PARK, Private Sector 120 3 18
3 CHENNAI DEE Development Engineers Limited Private Sector 40 1 6
4 CHENNAI SUSPA PNEUMATICS INDIA PVT LTD Private Sector 127 3 19
5 CHENNAI EAGLE PRESS PRIVATE LIMITED Private Sector 130 3 20
6 CHENNAI J.R.Industrial Heaters Private Sector 15 0 2
7 CHENNAI Sree M.P.F.INDUSTRIES Private Sector 45 1 7
8 CHENNAI STAR TRACE PRIVATE LIMITED Private Sector 500 13 75
9 CHENNAI SHRI BALAJI MOULDS PRIVATE LIMITED Private Sector 30 1 5
10 CHENNAI Pyromaster Furnaces P Ltd Private Sector 15 0 2
11 CHENNAI DEMSON & CO Private Sector 30 1 5
12 CHENNAI CONTROL ENGINEERING COMPANY Private Sector 40 1 6
13 CHENNAI ABASI ENGINEERING WORKS Private Sector 20 1 3
14 CHENNAI PAKKAR LEATHER EXPORT Private Sector 120 3 18
15 CHENNAI HABEEB TANNING COMPANY Private Sector 198 5 30
16 CHENNAI SHIFRAH ENGINEERING Private Sector 8 0 1
17 CHENNAI SRI VAISHNAVI GRAPHICS PRIVATE LIMITED Private Sector 92 2 14
18 CHENNAI golden elevators india Private Sector 60 2 9
19 CHENNAI BONDMOTORS [P] LTD Private Sector 20 1 3
20 CHENNAI SARATHA ELECTRO PLATER Private Sector 42 1 6
21 CHENNAI PEEYESYEM HK MOTORS LLP Private Sector 50 1 8
22 CHENNAI SUPREME TECHNO ASSOCIEATES PVT. LTD Private Sector 15 0 2
23 CHENNAI Iyyan Colour World Private Sector 20 1 3
24 CHENNAI EAGLE PRESS Private Sector 114 3 17
25 CHENNAI
SIXTH SENSE ROBOTICS AND AUTOMATIONS
PVT LTD Private Sector 10 0 2
26 CHENNAI
HINDUSTAN INDUSTRIAL RESEARCH PRIVATE
LIMITED Private Sector 15 0 2
27 CHENNAI Samsung India Electronics Pvt Ltd Private Sector 2800 70 420
28 CHENNAI KRIYA MEDICAL TECHNOLOGIES PVT LTD Private Sector 60 2 9
29 CHENNAI GREENPARK HOTELS & RESORTS LIMITED Private Sector 300 8 45
30 CHENNAI
WAYCOOL FOODS & PRODUCTS PRIVATE
LIMITED Private Sector 350 9 53
List of Private Establishment in Tamil Nadu (Region and District wise)
No.of Apprentices
to be engaged
Chennai Region
31
CHENNAI EMERSON PROCESS MANAGEMENT CHENNAI
PRIVATE LIMITED Private Sector 90 2 14
32 CHENNAI LINEA FASHIONS (INDIA) PVT. LTD. Private Sector 1638 41 246
33 CHENNAI
HINDUSTAN INDUSTRIAL RESEARCH PRIVATE
LIMITED Private Sector 16 0 2
34 CHENNAI STC TECHNOLOGIES PRIVATE LIMITED Private Sector 10 0 2
35 CHENNAI spryntas software solutions Private Sector 30 1 5
36 CHENNAI
TRIDENT FARM IMPLEMENTS PRIVATE
LIMITED Private Sector 35 1 5
37 CHENNAI gem hvac engineering private limited Private Sector 15 0 2
38 CHENNAI Srimukha Precision Products Private Sector 900 23 135
39 CHENNAI kun motor company pvt ltd Private Sector 55 1 8
40 CHENNAI saravana pack Private Sector 20 1 3
41 CHENNAI D & H INDIA LIMITED Private Sector 300 8 45
42 CHENNAI DREAM WORLD'S COMPUTERS Private Sector 3 0 0
43 CHENNAI VOICE SNAP SERVICES PRIVATE LIMITED Private Sector 78 2 12
44 CHENNAI Thermopack Private Sector 13 0 2
45 CHENNAI CUBEPI FINANCIAL SERVICES Private Sector 1 0 0
46 CHENNAI SR ENGINEERING SOLUTIONS Private Sector 20 1 3
47 CHENNAI Wire Products Co Private Sector 30 1 5
48 CHENNAI ELLAR METAL PARTS Private Sector 10 0 2
49 CHENNAI EXANS TECHNOLOGIES Private Sector 45 1 7
50 CHENNAI SCAANRAY METALLURGICAL SERVICES Private Sector 45 1 7
51 CHENNAI Virtu Technologies India Private Sector 18 0 3
52 CHENNAI Herrenknecht India Pvt. Ltd., Private Sector 100 3 15
53 CHENNAI SAIHAMSA ENTERPRISE PRIVATE LIMITED Private Sector 10 0 2
54 CHENNAI EXIM ACADEMY Private Sector 10 0 2
55 CHENNAI
NOVATEUR ELECTRICAL & DIGITAL SYSTEMS
PVT LTD Private Sector 300 8 45
56 CHENNAI YALI MOBILITY PRIVATE LIMITED Private Sector 6 0 1
57 CHENNAI R.K. Industries IV Private Sector 480 12 72
58 CHENNAI RPM ENGINEERS (INDIA ) LIMITED Private Sector 100 3 15
59 CHENNAI COLD POINT PRIVATE LIMITED Private Sector 15 0 2
60 CHENNAI BESMAK INDIA PVT LTD Private Sector 302 8 45
61 CHENNAI COLD POINT PRIVATE LIMITED Private Sector 15 0 2
62 CHENNAI TankTech Asia Private Limited Private Sector 17 0 3
63 CHENNAI KEMPPI INDIA PRIVATE LIMITED Private Sector 61 2 9
64 CHENNAI
Hotel Leela Venture LTd. Unit : The Leela
Palace Chennai Private Sector 745 19 112
65 CHENNAI SEVERN GLOCON INDIA PVT LTD Private Sector 270 7 41
66 CHENNAI SKILLS HR Private Sector 20 1 3
67 CHENNAI M-SQUARE ELECTRICALS Private Sector 15 0 2
68 CHENNAI ARUNA CLOTHING COMPANY Private Sector 345 9 52
69 CHENNAI KKR PRECISION PRODUCTS Private Sector 103 3 15
70 CHENNAI VRVS INDIA PVT LTD Private Sector 1000 25 150
71 CHENNAI Arostar Enterprises Pvt Ltd Private Sector 35 1 5
72 CHENNAI RATNA CAFE Private Sector 150 4 23
73 CHENNAI Sai Visalakshi Services Private Sector 15 0 2
74 CHENNAI SHRIMAN ENGINEERING Private Sector 20 1 3
75 CHENNAI J J IMPEX (DELHI) PRIVATE LIMITED Private Sector 350 9 53
76 CHENNAI
GENERAL POWER TECHNOLOGY INDIA
PRIVATE LIMITED Private Sector 20 1 3
77 CHENNAI PRECIMEASURE CONTROLS PVT LTD Private Sector 32 1 5
78 CHENNAI A.BOND STRANDS (P)LTD (SWITCHGEAR DIVISION) Private Sector 40 1 6
79 CHENNAI SHREE SILVER WORKS Private Sector 15 0 2
80 CHENNAI inventaa mouldings Private Sector 60 2 9
81 CHENNAI SARGAM METALS PRIVATE LIMITED Private Sector 126 3 19
82 CHENNAI CROWNE PLAZA CHENNAI ADYAR PARK Private Sector 525 13 79
83 CHENNAI RAINI INDUSTRIES INDIA PRIVATE LIMITED Private Sector 200 5 30
84 CHENNAI K.L.N MNOTOR AGENCIES (P) LTD Private Sector 150 4 23
85 CHENNAI Avalon Technologies Pvt Ltd Private Sector 900 23 135
86 CHENNAI CAPCP benchmarking services Pvt. Ltd. Private Sector 15 0 2
87 CHENNAI RBL HOTELS PRIVATE LIMITED Private Sector 147 4 22
88 CHENNAI
BASELL AUTOMATION SYSTEM PRIVATE
LIMITED Private Sector 25 1 4
89 CHENNAI
SRI BALAMURUGAN ENGINEERING
ENTERPRISES Private Sector 50 1 8
90 CHENNAI ACCORD ELEVATORS INDIA PRIVATE LIMITED Private Sector 19 0 3
91 CHENNAI NMSWorks Software Private Ltd. Private Sector 250 6 38
92 CHENNAI coldpoint pvt.ltd Private Sector 25 1 4
93 CHENNAI COLD POINT PVT LTD Private Sector 35 1 5
94 CHENNAI
Fenesta Building Systems (A Division of DCm
Shriram Ltd) Private Sector 257 6 39
95 CHENNAI HINDUJA FOUNDRIES LIMITED Private Sector 2406 60 361
96 CHENNAI Simpson & Co. Ltd. Private Sector 980 25 147
97 CHENNAI INDIA PISTONS LTD, SEMBIAM, CHENNAI-11 Private Sector 1170 29 176
98 CHENNAI Bimetal Bearings Limited Private Sector 98 2 15
99 CHENNAI DES PRIVATE LIMITED Private Sector 50 1 8
100 CHENNAI Pixagons Digital Private Limited Private Sector 85 2 13
101 CHENNAI ITC LIMITED Private Sector 1046 26 157
102 CHENNAI Equiniti India Pvt Ltd Private Sector 800 20 120
103 CHENNAI AMALGAMATIONS REPCO LTD Private Sector 330 8 50
104 CHENNAI VAC DESIGN ENGINEERS PVT. LTD. Private Sector 70 2 11
105 CHENNAI DRILL JIG BUSHINGS COMPANY(MADRAS)PRIVATE LIMITED Private Sector 100 3 15
106 CHENNAI Chitram Engineerin Pvt Ltd Private Sector 40 1 6
107 CHENNAI GLOBAL TECH Private Sector 300 8 45
108 CHENNAI SUDARSAN TECHNOLOGIES INC Private Sector 89 2 13
109 CHENNAI ABILITY ENGINEERING PRIVATE LIMITED Private Sector 29 1 4
110 CHENNAI SOUTH INDIA ENGINEERING Private Sector 80 2 12
111 CHENNAI SUNDARAM MOTORS, Private Sector 770 19 116
112 CHENNAI CEEBROS HOTELS PVT LTD Private Sector 415 10 62
113 CHENNAI Risha Future Tech Pvt Ltd Private Sector 52 1 8
114 CHENNAI
MERCURY MANUFACTURING COMPANY
LIMITED Private Sector 250 6 38
115 CHENNAI Vista Driveline Motors Private Sector 41 1 6
116
CHENNAI
PERFECT CALIBRATION CENTRE PVT
LTD,No.84,TIMES CORNER GENGU REDDY
ROAD,EGMORE,CHENNAI-600008
Private Sector 50 1 8
117 CHENNAI SIMPSON & CO.LTD Private Sector 999 25 150
118 CHENNAI EMERSON PROCESS MANAGEMENT CHENNAIPRIVATE LIMITED Private Sector 479 12 72
119 CHENNAI TRACTORS AND FARM EQUIPMENT LIMITED Private Sector 725 18 109
120 CHENNAI EMPEE ENGINEERS Private Sector 64 2 10
121 CHENNAI HEAT CRAFT ENGINEERS PRIVATE LIMITED Private Sector 28 1 4
122 CHENNAI THANJAVOOR MECHANICAL DRIVES PVT LTD Private Sector 20 1 3
123 CHENNAI O.M.S. Motors Pvt. Ltd. Private Sector 25 1 4
124 CHENNAI TOSHIBA JSW POWER SYSTEMS PRIVATELIMITED Private Sector 800 20 120
125 CHENNAI PROODLE HOSPITALITY SERVICES PVT LTD Private Sector 1600 40 240
126 CHENNAI Sinex Systems Pvt Ltd Private Sector 120 3 18
127 CHENNAI Euroceil Systems Pvt Ltd Private Sector 100 3 15
128 CHENNAI AARTHI SCANS PVT LTD Private Sector 1600 40 240
129 CHENNAI SHARDLOW INDIA LIMITED Private Sector 250 6 38