Home Tuition undertaken for All Subjects All Boards in Chennai Ct: 9444858075 / 8939797386
---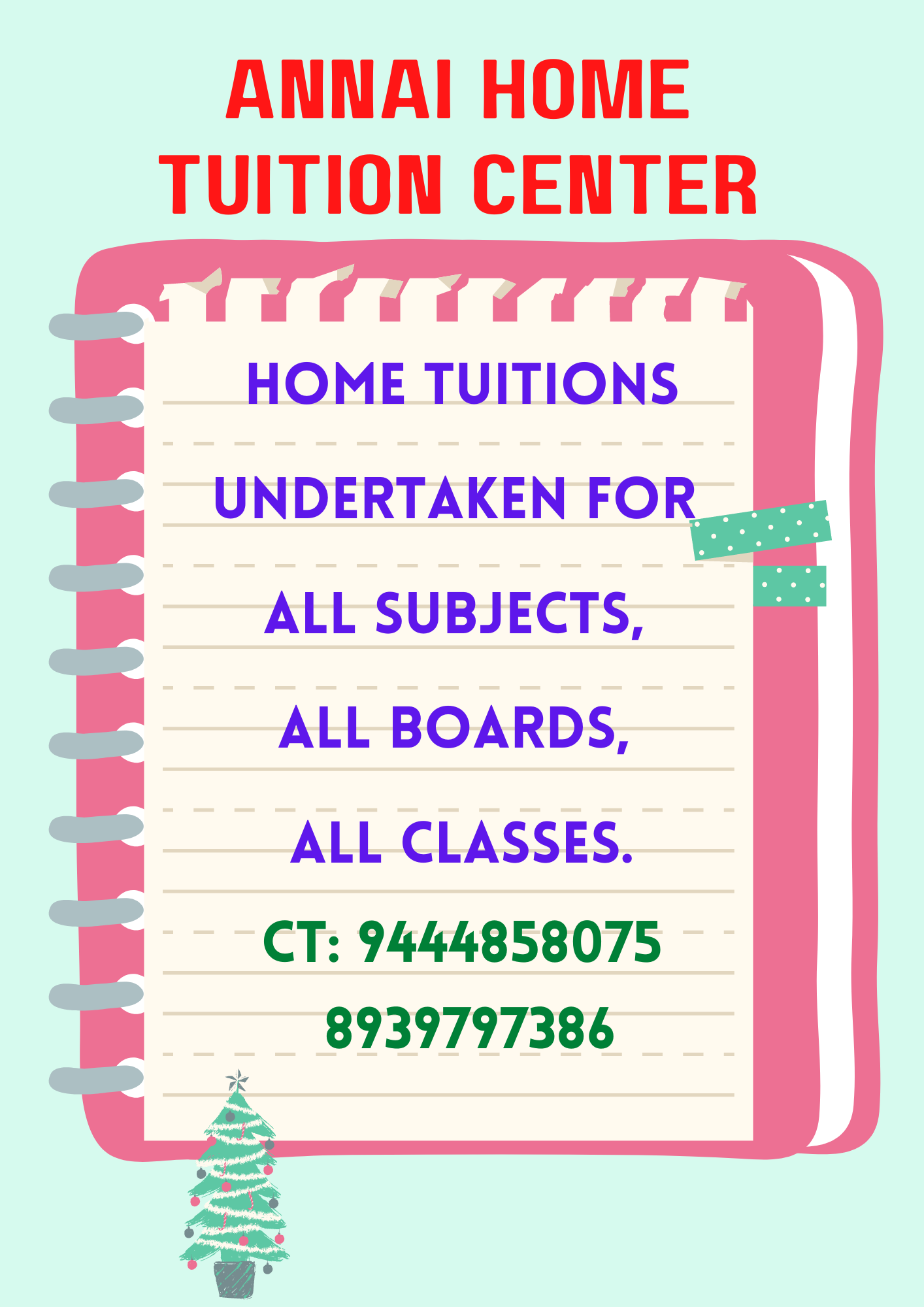 Home Tuition undertaken for All Subjects, All Boards, All Classes across Chennai.
Annai Home Tuition center in Chennai is a leading provider of home tuition services for students of all classes, all boards for all subjects. Our experienced tutors are highly qualified and provide personalised guidance and tuition to help students get the best out of their studies. We have helped countless students achieve their academic goals. Home Tuition can be given anywhere in Chennai.

Annai Home Tuition Center, Ct: 9444858075 / 8939797386.