Bigger is better, and cheaper too when you use our bulk voice call services!
---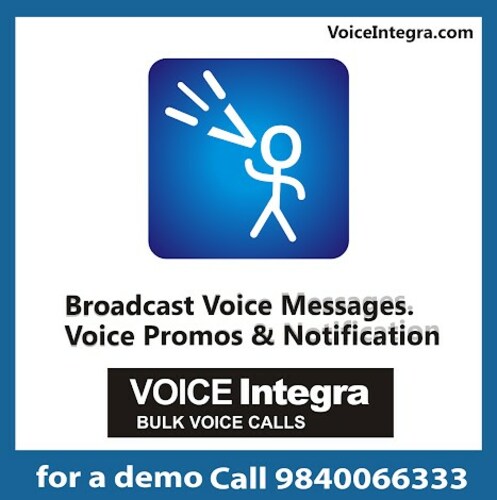 HOW TO CALL A LKH OF CLIENTS IN THREE MINUTES?
The best solution for companies with large customer databases: high delivery + high calling speed.
✔Call a Lakh of Clients with the Optimized High Speed and Delivery from VoiceIntegra!✔

VoiceIntegra is an Automated Voice Solution with an IVR function and open API integration with practically every CRM system!
Need to send thousands or transactional or promotional messages, but bulk SMS, email, or a call-center is costly and slow? Try our service! The main features of VoiceIntegra are:
✔Free tech support
✔High speed and delivery
✔ Advantageous pricing
✔️Low Cost Bulk Voice Calls‎
✔️Voice SMS All India‎
✔️No Answer, No Charges
✔️Concurrent Calls capacity
✔️Upload Audio Files
✔️Detailed Reports
Go for a free consultation and start your free trial now! 98400-59095