Zero refers to the first Google search result that appears above organic SEO listings
---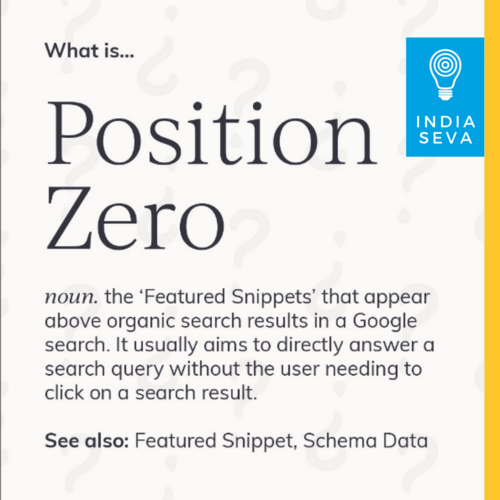 We like to keep it simple and break the jargon down as much as possible, so today we're talking about Position Zero. 0️⃣ While Position Zero might not sound like a great place to be, it actually is!

Google is constantly adding new features to #search and Position Zero refers to the first Google search result that appears above organic SEO listings.

This featured snippet aims to directly answer searchers' questions without clicking the search result link. In practical terms, this means using structured data to create specific content in order to jump the queue.

Making it to Position Zero sets you apart as the authority on a topic, displaying your answer for all to see.