WhatsApp for Business APIs Top - 10 Bulk SMS Gateway Service Providers in India
---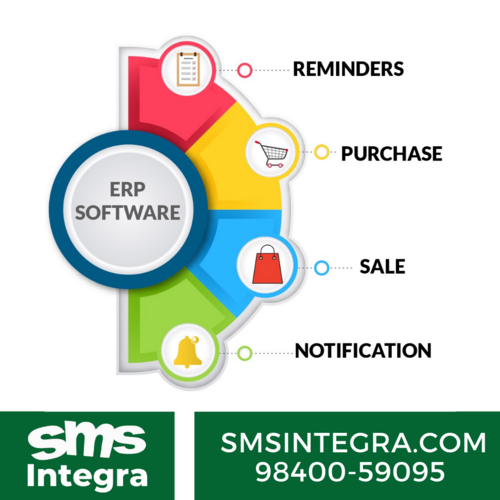 In India, there are numerous Bulk SMS providers to choose from. Price comparisons alone cannot help you find the best SMS service providers for your business. It is important to analyze each factor that would determine the quality, quantity, and effectiveness of your communication with your customers.
Considering such factors, which include maximum returns, customer care, powerful SMS APIs, scaling flexibility, transparent prices, data security, and minimal downtime, here's a compiled list of the top 10 Bulk SMS providers in India. This list will give you detailed information on Bulk SMS providers that are best in the industry. After understanding what your company is looking for you will be able to choose the most ideal SMS provider, based on its offerings.
TextLocal, real time reports for SMS gateway
Founded in 2005, TextLocal is based in the UK and offers services in India as well. The SMS gateway provider allows businesses to send transactional and promotional messages via their web platform, API, email or plugins.
It provides real-time reports to help businesses keep track of the SMS sent by them. It also provides several SMS packages for companies to choose from, though the prices might be comparatively higher than the market.
Best SMS gateway service providers: Kaleyra
In 2018, Italian enterprise Ubiquity and Indian company Solutions Infini (a leading pioneer in the industry recognized by Deloitte) came together to form a global cloud communication platform – Kaleyra. It offers services in bulk SMS, messages, push notifications, emails, instant messaging, chatbot, and voice call across industries like Banking, Finance, Insurance, E-commerce, Travel & Tourism, Healthcare, Education, and more.
Kaleyra has strong network connections with over 1600 mobile operators, which allows it to reach users immediately. As a bulk SMS service provider in India, it offers messaging solutions via its easy-to-use, always-accessible cloud platform, and robust APIs.Businesses can create SMS in any language and send it to users located anywhere in the world. Kaleyra is one of the very few companies that offer secure, interactive, and affordable solutions, along with round-the-clock customer support.
Best established SMS gateway services for India: GupShup
A relatively older and established company, GupShup is headquartered in Silicon Valley but provides its services all over India. The company was founded by Beerud Sheth, who is also the founder of Elance (now Upwork). Its products include Messaging APIs, WhatsApp and RCS solutions, and chatbots.
The SMS Gateway provider offers its services majorly via APIs, making them attractive to developers. Its messaging API enables businesses to send OTPs, shorten links, and track performance. GupShup also provides few Voice capabilities to facilitate customer communications.
Beyond SMS gateway services: Msg91
Started in 2010, a bulk SMS service provider in India, Msg91 provides various products including OTP API's, Transactional & Promotional SMS, and has a special feature called mCampaign that provides its clients extensive data and paves way for customer analytics. It allows clients a chance to use a variety of add-ons like Excel plugin, Google spreadsheets, and Email2SMS. They have a robust infrastructure and are able to deliver 50 million SMSs/ day.
2Factor among the best SMS gateway providers in India
2Factor is well known for its cloud mobile messaging via REST API calls. They provide clients with SMS Campaigns through enterprise-grade APIs, OTP, and Voice Call. 2Factor has direct connectivity with Telcos and provides an average SMS delivery time of 2-6 seconds. Clients are allowed to pay per delivery- only for OTPs delivered with the first 15 seconds and in the first attempt via the primary operator.
Fast2SMS
Based in the center of India, Fast2SMS was started in 2011 in Bhopal, Madhya Pradesh. The SMS gateway provider caters to a mixed bunch of clients, like individuals, developers, startups, and education industry players. It allows new users to test their services for free by providing credits for testing when they sign up.
Founded two decades ago, the company offers SMS gateway in India along with other countries such as South Africa, UK, USA, etc. Bulk SMS provides application-to-person (A2P) messaging services to individuals as well as enterprises. It enables its clients to send messages for competitions, voting, information services, campaigns, or customer relationship management.
One noteworthy feature of this bulk SMS service provider in India is that its Clients can manage their SMS communication via its web portal, desktop application, or iOS mobile application.
Infobip
Infobip is a well-known SMS gateway provider in India. It offers communication services across channels, apart from SMS, such as WhatsApp Business, Viber, FB Messenger, LINE, and more. It enjoys direct connections with network operators globally, thereby ensuring better services to their customers.
While it is not headquartered in the country, its SMS gateway in India offers many solutions. Businesses can use its API or web platform to access its offerings.
One of the new and upcoming SMS gateway providers in India is Bulk SMS Gateway. It is a homegrown company serving several clients across the country, with a presence in Hyderabad, Bangalore, Chennai, Kolkata, Mumbai, and Delhi.
The SMS gateway provider allows small and medium enterprises to send Transactional SMS, Promotional SMS, Group SMS, Voice SMS, and Long Code SMS via API and its web-based interface. It has fixed open pricing for each service, based on the quantity of SMS the business wants to send.
Exotel
One of the known bulk SMS service providers in India is Exotel. Launched in 2011, it offers specialized Voice solutions for business communication and aims to help large enterprises streamline and bring efficiency to their calling processes. It also provides SMS products via REST APIs. Businesses can use its services to send bulk SMS campaigns, appointment reminders, status updates, and survey forms. The implementation of its SMS API is charged based on usage by the business. Detailed reports on messages triggered are also provided by the SMS gateway provider.
Bulk SMS services will help you understand your target audience better and give you the ability to reach them anywhere, at any time. They will enable you to automate all communicational processes and reduce operational costs. Most of them provide identical services but have different features, levels of customer care, prices, infrastructure, and technological advancements. This is why it is important to understand what is of priority to your business before making the pick.