WhatsApp Business API integrator in chennai Chat Integra By StarDotStar Software Ltd, Nungambakkam
---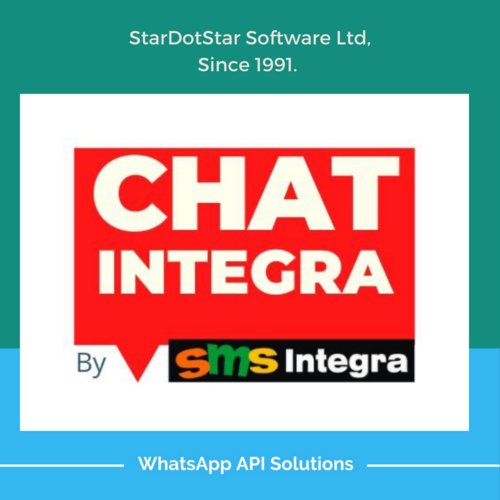 HOW TO ENGAGE CUSTOMERS WITH WHATSAPP BUSINESS
WhatsApp Business: The Opportunity
WhatsApp has a massive reach. More than 2000 million people, across 180 countries, use WhatsApp for personal and business interactions. WhatsApp currently doesn't run ads and charges business for every message sent, unless the customer messages them first. Business responses to a customer query within 24 hours are free!
Lately, forward-thinking brands have been incorporating various strategies to engage customers on WhatsApp. The app has proved to be very useful for customer service, one-on-one communications, and paved the way for some unconventional marketing campaigns.
Make your customers' journey smooth
Through WhatsApp messages, businesses keep their customers informed at every step. A customer placed an order? Send a live tracking link. A customer just bought your product? Send a demo video. A bag the customer was looking for is out of stock? Send customized options with similar bags or notify the customer when it's back in stock.
Offer valuable content to users on WhatsApp
Your highest-value customers are constantly on WhatsApp.