VR DAIRY PRIVATE LIMITED VR Dairy is a formal entity of three generations old family operated 218, GANDHI BAZAR, GINGEE, Viluppuram, Tamil Nadu, 604202
---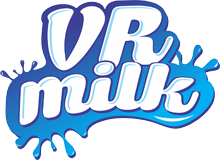 VR DAIRY PRIVATE LIMITED
VR Dairy is a formal entity of three generations old family operated
218, GANDHI BAZAR, GINGEE, Viluppuram, Tamil Nadu, 604202
PHONE NO : 99449 87803
EMAIL ID : sales@vrdairy.com
ABOUT US
We bring a personal and effective approach to every project we work on.
VR Dairy is a formal entity of three generations old family operated milk procurement and sales operation located in the town of Gingee. The company has numerous village level collection centers and directly reaches all the milk producers from the villages. It has a direct impact on their livelihood.
Since we operate from the traditional values of fresh milk being delivered on the same day, we strive to ensure the same in the packed milk segment too. We guarantee that the milk is sourced, processed, packed and delivered within a 24 hours period to all our retail vendors. This enables us to achieve superior quality and freshness of our product.

OUR FEATURES
SOURCING

The quality of any dairy product directly depends on the milk procured, so we at VR Dairy take the utmost care in ensuring that we source the best quality milk from the producers. We stress on strict adherence to the quality control guidelines and the rules as prescribed by the FSSAI (Food Safety and Standards Authority of India). We also guide the dairy farmers to improve the quality of their produce by informal interactions and demonstrations of hygienic purchase practices, facilitated by our procurement staff.
PROCESS
While the company has been traditional with its values, we have constantly evolved to adopt modern technology as well. We use the latest and the best feasible solution for the processing of our dairy products to bring the best quality product to our customers. To assure the uniqueness in our product in we strive to follow individual process flow for each of our product.
PACKING
To ensure that our costumers get the best quality product, we lay emphasis on hygienic packaging of milk. We conduct regular quality checks on our product and processing equipment.
DELIVERY
Our company operates its own fleet of delivery vehicles to achieve the timely supply of our products to our retail suppliers. To ensure that all the vehicles are on time we maintain our fleet using the latest GPS monitoring technology.
PROCESS

We bring a personal and effective approach to every project we work on.
HOW MILK IS MADE
COWS GRAZING
Typically cows spend about 8 hours eating, 8 hours sleeping and 8 hours ruminating or chewing their cud. Cows are usually provided with a fresh paddock of grass in the morning after milking and another fresh paddock of grass in the evening after milking. They may also be fed some grain in the dairy while being milked and Hay or Silage (conserved forage) if there is not enough grass available.
HARVESTING MILK

Cows are normally milked 2 times per day, however some high producing herds are milked 3 times per day. Normally cows are milked at about 6 am in the morning and again at about 5 pm in the evening. Milking time takes about 5 minutes per cow but depends on the type of machine and the amount of milk the cow is producing. Most dairies have enough machines to milk 20 to 40 cows at one time, reducing the amount of time the cows wait to be milked. Milking machines mimic the action of a young calf by creating a pulsating vacuum around the teat, which causes the milk to be released from the udder.
STORING MILK

Milk storage vats or silos are refrigerated and come in various shapes and sizes. Milk is stored on farm at 4 degrees Celsius and less for no longer than 48 hours. Vats and silos are agitated to make sure that the entire volume remains cold and milkfat does not separate from the milk. After milk has been collected, storage vats and stainless steel pipes are thoroughly cleaned before the farmer milks again.
TRANSPORTING MILK

Milk is collected from the farm every 24 or 48 hours. The tankers that are used have a special stainless steel body which are heavily insulated to keep the milk cold during transportation to the processing factory. Milk tanker drivers are accredited milk graders, which allows them to evaluate the milk prior to collection. Tanker drivers grade and if necessary reject milk based on temperature, sight and smell. A representative sample is collected from each farm pickup prior to being pumped onto the tanker. After collection, milk is transported to factory sites and stored in refrigerated silos before being processing.
LABORATORY TESTING

Samples of milk are taken from farm vats prior to collection and from the bulk milk tanker on arrival at the factory. Samples from the bulk milk tanker are tested for antibiotic and temperature before the milk enters the factory processing area. Farm milk samples are tested for milkfat/protein/bulk milk cell count and bacteria count. If milk is unsuitable for our quality products the milk will be rejected. Most farmers are paid on quality and composition of their milk and it is extremely important that these samples are collected and stored correctly.
PROCESSING MILK

Whole milk, once approved for use, is pumped into storage silos where it undergoes pasteurisation, homogenisation and further processing.
Pasteurisation
involves heating every particle of milk to a specific temperature for a specified period of time and cooling it again without allowing recontamination. Pasteurization is performed for two reasons;

1. Ensure all milk products are safe for human consumption by destroying all bacteria that may be harmful to health (pathogens).

2. Improve the keeping quality of milk by killing or inactivating some undesirable enzymes and spoilage bacteria.

Homogenisation

Involves pushing the raw milk through an atomizer to form tiny particles so that the fat is dispersed evenly throughout the milk, stopping the fat from floating to the top of the container.

Further processing

Includes, reducing the fat content by micro-filtration, increasing the storage life by ultra high temperature (UHT) treatment and mixing or culturing milk for flavoured and yoghurt products.

DISTRIBUTING AND SELLING MILK

Then milk is sent off in refrigerated trucks, to your favourite store for sale!
PRODUCTS

We bring a personal and effective approach to every project we work on.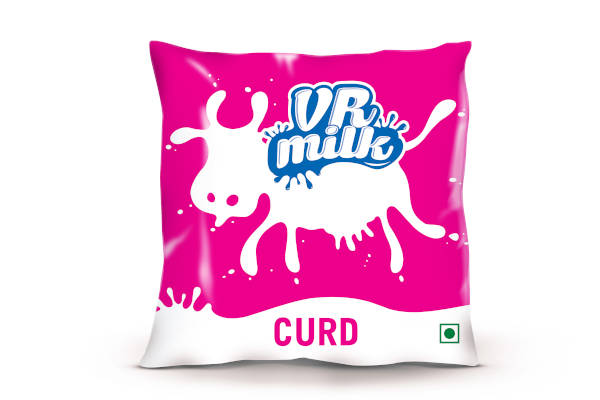 VR CURD
The curd we make in home is hard to replicate but we have given our best to achieve the closest results possible, which you will relish once you taste.
The thick and creamy in texture
Superior in taste and quality
AVAILABLE SIZE
200 ml
500 ml
1000 ml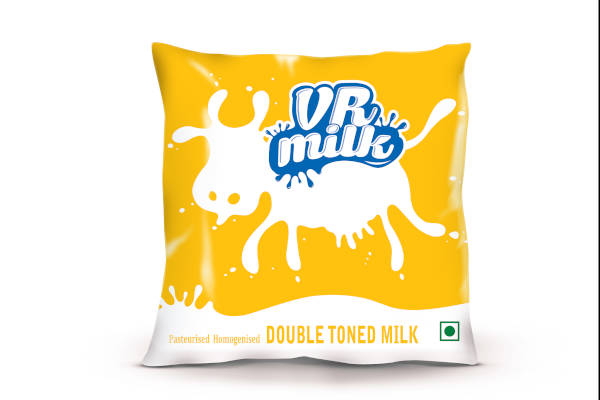 DOUBLE TONED MILK
Double toned to reduce the fat considerably, increased in calcium and all other milk solids other than fat.

For the fitness conscious ( high source of calcium)

A tastier option to the slim milk (zero fat milk)
AVAILABLE SIZE
500 ml
1000 ml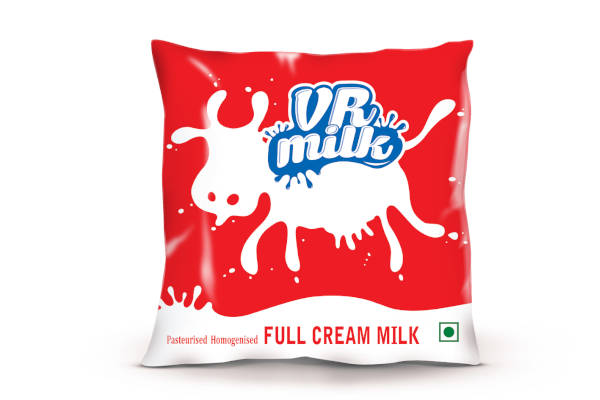 FULL CREAM MILK
This is the premium variety of milk, guaranteeing you the best of the creamy richness.

Highly recommend for coffee and tea enthusiast

Premium quality brings out the premium taste of every dish it's used.
AVAILABLE SIZE
200 ml
500 ml
1000 ml
5000 ml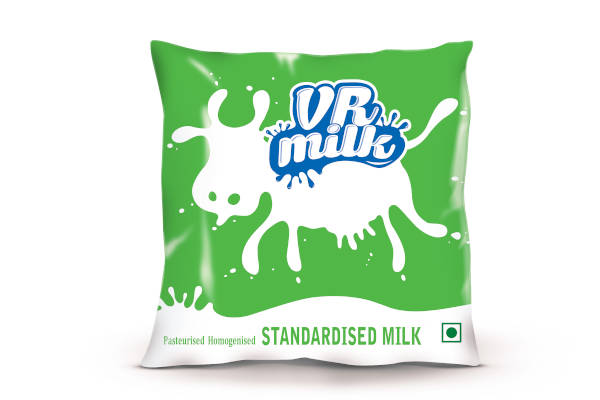 STANDARDISED MILK
The Standardized milk variety is the closest to nature as possible achievable by industry standards.

A Mothers trusted variety for the entire family

Excellent for homemade sweets
AVAILABLE SIZE
200 ml
500 ml
1000 ml
5000 ml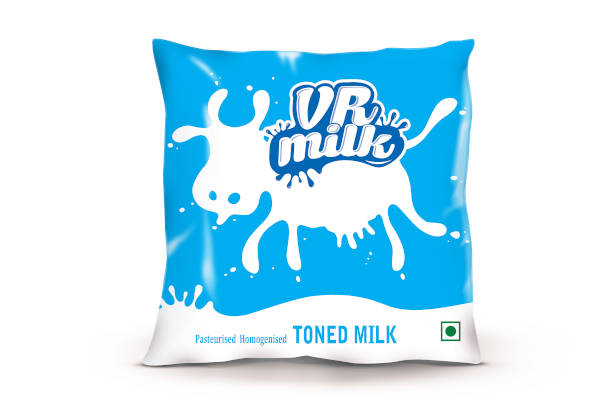 TONED MILK
The fat content is slightly reduced to achieve the desired quality. It may be light in fat but still heavy in taste.

For the health conscious (less fat content)

For the health conscious (less fat content)
AVAILABLE SIZE
200 ml
250 ml
500 ml
1000 ml
OUR VALUES

RIGHT FIRST TIME
We help each other to look for better ways to do things
THINKING CUSTOMER
We are passionate about understanding and delivering on their expectations
TAKING OWNERSHIP
We act with integrity and honesty, respect each other and talk upTAKING OWNERSHIP
We act with integrity and honesty, respect each other and talk up
SAFETY ALWAYS
Safety is the way we work. We look after each other always.
SUPPORTING EACH OTHER
We make a positive contribution to our people and our communities
BEING AGILE
We look to the past with a sense of pride, and to the future with a sense of excitement