VELAMMAL EDUCATIONAL TRUST Velammal New-Gen Park, Dr.Vikram Sarabhai Block, (Inside Velammal Engineering College Campus) Ambattur - Redhills Road, Chennai - 600 066,Tamilnadu,India
---

VELAMMAL EDUCATIONAL TRUST
Velammal New-Gen Park,
Dr.Vikram Sarabhai Block,
(Inside Velammal Engineering College Campus)
Ambattur - Redhills Road,
Chennai - 600 066,Tamilnadu,India
Phone : 9444371947
E-mail : info@velammaltrust.com
About Velammal

Velammal Group of Institutions
Velammal is synonymous with quality education from KG to PG. To meet the growing academic challenges globally, Velammal Educational Trust (VET) at Chennai and Madurai along with Veeramakali Memorial Welfare Trust (VMWT) & Ramana Educational Trust (RET) are determined to run the institutions under its tutelage, professionally, adopting all the modern advancements in academics and technology,to shape the individuals into truly global citizens with human values.

Vision of Velammal
To uphold the social values while helping the society to develop technologically and morally by providing education of global standards, Thus bringing about emancipation in the society through knowledge and wisdom.
... and the journey goes on
The Velammal Educational Trust (VET) is a registered non - minority service organization along with Veeramakali Memorial Welfare Trust and Ramana Educational Trust was established to inculcate among the youth a sense of discipline which is important to mould them into useful and capable citizens.
The watchwords of the Trust are "Dedication, Determination and Distinction".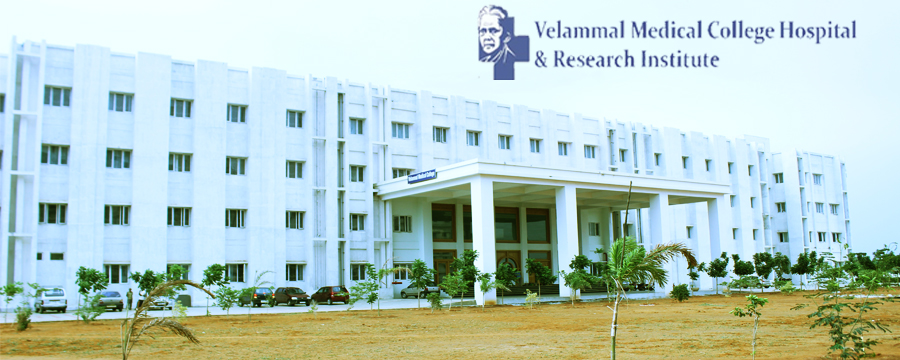 Quality Policy of Velammal
Emphasis on academic excellence and personality development through curricular/co-curricular /extra-curricular activities
Provide state-of -the -art resources to achieve quality education in all spheres of academic activities
Involve everyone to bring about higher performance level through team effort.
Inculcate disipline and provide conducive environment to students to achieve their goals
Excel through total and continuous improvement to realize our quality objectives

Chairman's Message
Shri. M.V. Muthuramalingam
Chairman Velammal Educational Trust
A Dedicated Crusader
He is a Born fighter. He fought adversity in his childhood. He studied to become an engineer, overcome problems arising due to his rural background. Once his mind was made up to start educational institutions, hurdles and set backs could neither deter his progress nor dampen his enthusiasm. His dedication and devotion towards his crusade is contagious and it rubs on everyone who comes in contact with him. May his tribe grow!
Chairman's Message
It is indeed a privilege in addressing you. Yet another year has passed and we have crossed some more milestones. At every step we had the support and motivation provided by the confident parents, dedicated teachers and committed students. Today, Velammal group of institutions is growing from the strength to strength with ethical professional practices and is recognized as a reputed name in education. In all these years of experience, I learnt one very simple yet very significant lesson. The need of the society is like an ocean and the service we render are mere drops. So I am now determined to add as many drops as I can and say to myself with contentment, I tried my best.
Today, my vision is set on raising the stature of ' Velammal to a University ', by establishing more Schools, Engineering colleges, Professional and Medical Institutions in the state and country. The task is arduous and the path grueling but I have two things going for me. One my mother's words of motivation and other the society's unstinted support.

Velammal Colleges

Velammal Engineering College (VEC)
Velammal College of Engineering & Technology (VCET)
Velammal Institute of Technology (V ITech)
Velammal College of Nursing (VCN)
Velammal School of Nursing (VSN)
Velammal Medical College Hospital & Reserch Institute (VMCH&RI)
Velammal College of Allied Health Sciences (VCAHS)

Velammal Schools

Kindergarten Schools
Matriculation Schools
IGCSE Schools
CBSE Schools