SREE KUMARAN THANGAMALIGAI - THE KTM JEWELLERY LIMITED 636, VIVAAGA BUILDING, OPPANAKARA STREET, , COIMBATORE, TAMIL NADU, 641001
---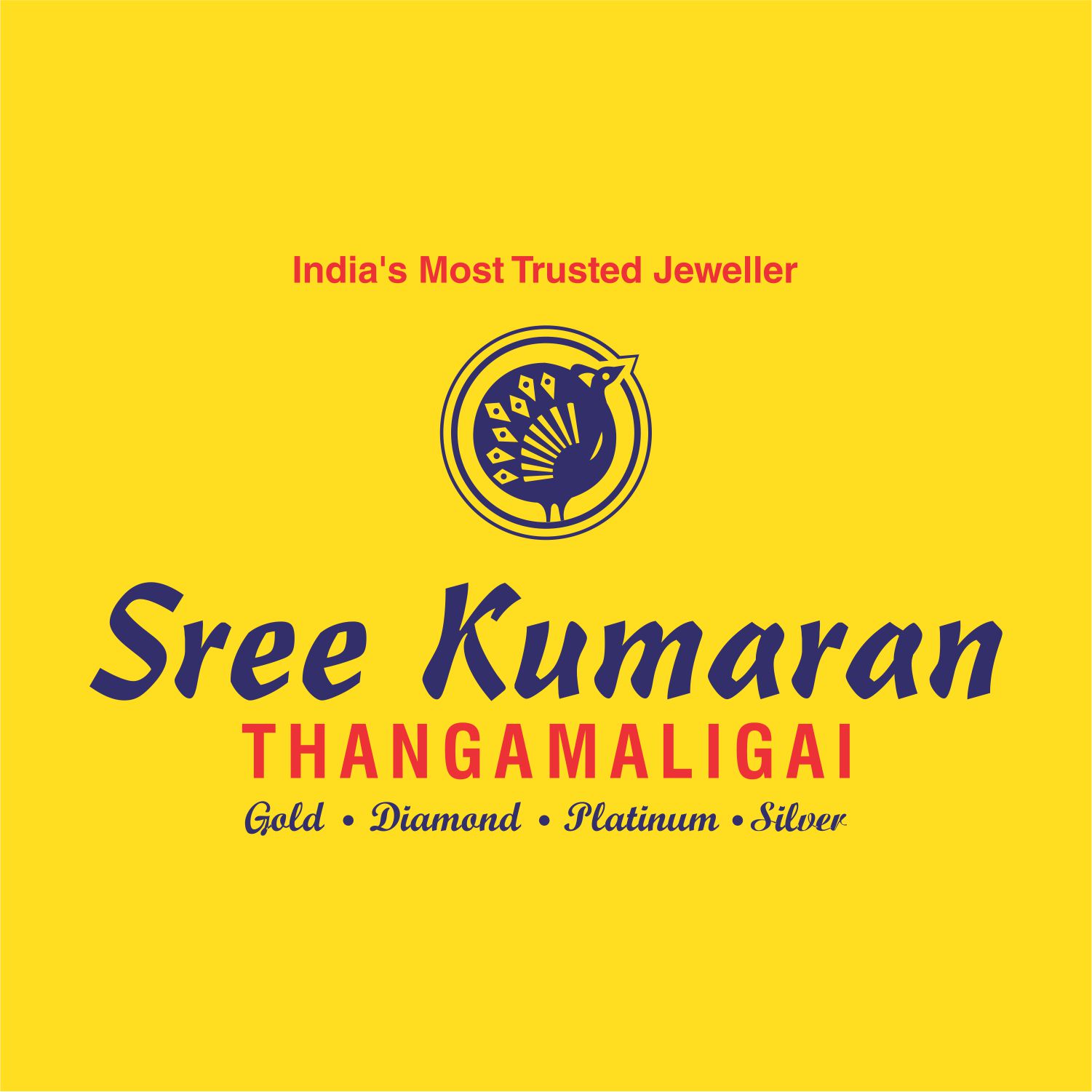 SREE KUMARAN THANGAMALIGAI - THE KTM JEWELLERY LIMITED
636, VIVAAGA BUILDING, OPPANAKARA STREET, , COIMBATORE, TAMIL NADU, 641001

Phone: +91 422 2301555
Cell :+91 97894 62288
Fax +91 422 2392333
Timing: 09.30 am to 09.30 pm (Open on Sunday)
Branch related complaints and queries:
E-mail : corporate@sktm.in and customercare@sktm.in
cc to : ask@gajaananda.com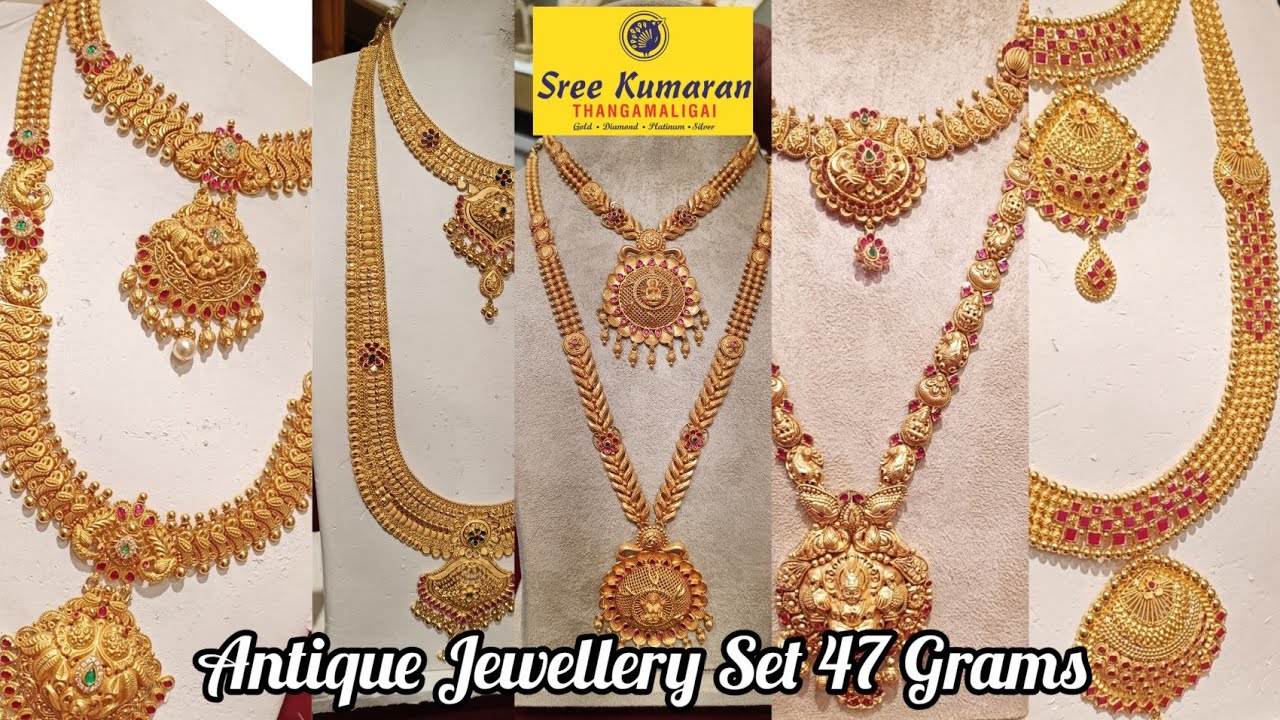 About Us
Founder

Sree Kumaran Thangamaligai as we are part and parcel of "The Chennai Silks group" since 1962, we upholds the visionary values of our founder Shri. A Kulandaivel Mudaliar, who envisioned a bright future, one that would transcend time and for generations to come. It was his vision that revolutionized a humble weaving unit into a conglomerate with diverse business interests as what we are today. His extraordinary spirit continues to inspire us to scale greater heights of success in all our endeavors…
Sree Kumaran Thangamaligai

Sree Kumaran Thangamaligai (Gajaananda Jewellery Mart India Private Limited) is a shopper's paradise for exquisitely crafted & imported jewellery. SKTM is a fast emerging as preferred destination for quality jewellery showcasing the fine creations from classic designs that reflects the convergence of traditional collections to modern artistic Jewellery in gold, diamond, platinum, silver and other precious stone ornaments with low labor charges & affordable low wastage cost. We are familiar for our attractive light weight jewel design collections. You can even get the jewel customized by placing order according to specifications for those of your special occasions in life.
At current, we have 51+ world class reputed showrooms across Tamilnadu located at Chennai, Coimbatore, Tirupur, Erode, Trichy, Karur, Tirunelveli, Namakkal, Ooty, Madurai, Vellore, Salem, Villupuram, Hosur, Udumalpet, Mettupalayam, Palani, Sathyamangalam, Bhavani,Kumbakonam,Sivakasi , Tuticorin, Thiruvalur, Hyderabad, Tanjavur, Pudhukottai, Chrompet, Velachery, Rajapalayam , krishnagiri, Pudhuchery, Kambam and also with our sree kumaran connect showroom with our eternal valuable customers support.
Quality Assurance

We take several initiatives to maintain our product quality, protect consumer interests and offer good value to maintain customer satisfaction.
BIS Hallmark & HUID Number

Our company is certified as first BIS certified jewellery in Tamil Nadu by the central government of India. The BIS Hallmark is a standard mark specifying the fineness of gold used in the jewellery given by the Assaying & Hallmark Centre (A&HC) where the jewellery has been tested. It carries a code letter representing the year of hallmarking, the jeweller's mark and the number 916 to indicate the use of 22 carat gold and also HUID Number
Our Brands

We have our own fabulous jewellery brands which are Mangalya, Tanujaa, Pavanaa, Vedhas, Dhoolikas, Aurora & Chutti Lathikaa.
Fixed Price

We selling our products at lowest Fixed price for the convenience of customers.
Environment

We had provided excellent hospitality environment to our customers with immense variety of products to suit the budget of customers.
Collections

We have stylish collections, light weight collection, luxury models, branded collection, bridal collection, occasional collections, antique collections, gift collections, traditional collections, men's collections and Italian elegance.
Staff

We had skilled & professional staffs to explain about our products & its significant features.
Corporate Vision

To become No.1 trusted trend-setter in jewellery brand, by ornamenting people with innovative, expertise and quality products that symbolizes family-like paradise experience.
Corporate Mission

We intended to excite our clients with our exquisitely crafted & imported designs that reflect the convergence of traditional collects to modern artistic jewellery across both demographic & geographic needs. Very much passionate to provide a world-class distinctive customer experience with trust and openness.
Quality Policy

We strive to achieve "total consumer satisfaction" by consistently selling high quality, fashionable and BIS hallmarked jewellery at fixed price. We shall continually improve to customers and surpassing the expectation of our customers. We are striving for excellence and always innovating in the selection and promotion of products and services. We shall continually enrich customers shopping experience through fixed price.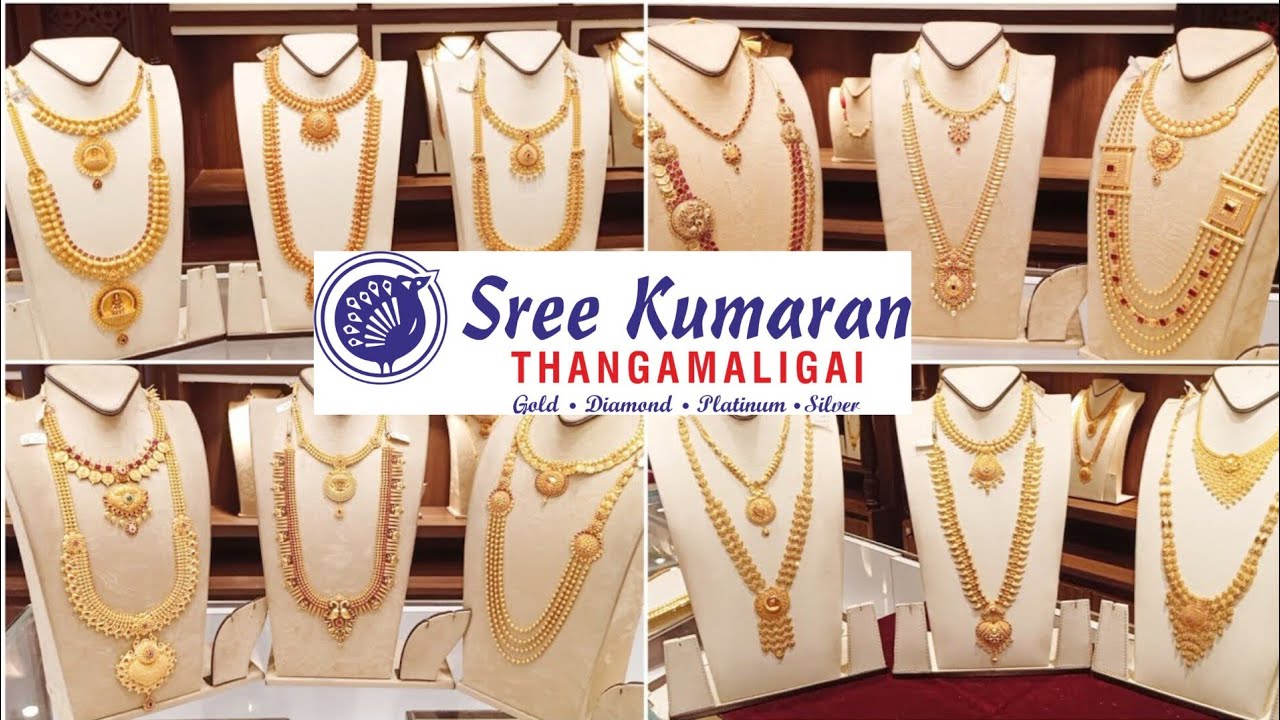 GROUP OF CONCERNS

THE CHENNAI SILKS
The Chennai Silks (TCS) is the largest textile kingdom in Tamil Nadu, and it has proven to be a shopper's delight for generations of families with its 15 show rooms across Tamilnadu. With its signature brands – Woodsvally,Vitomine, Vivagaa, Shringa, Bublee, KKV, Boomerang, Brodman, Ring Sports and other popular brands, TCS caters to diverse customer segments. Having created the world's most expensive saree, TCS has woven its way into the Guinness Records. With a franchisee showroom in Paris, The Chennai Silks continues its endeavours to reach out to customers, beyond barriers and beyond boundaries...
Website: http://www.thechennaisilks.com/
SCM GARMENTS PRIVATE LIMITED

SCM Garments Private Limited is an exclusive export garment unit for woven & knitted items Which began its journey in 1989 with textile industry in Tirupur. From a stitching unit, the company has evolved into a vertically integrated garment manufacturer by means of backward integration. Today, with nearly two decades of experience, SCM Garments is well-poised to cater to international markets with the quality of its world-class garments. Adhering to social accountability and environmental norms, the company is committed to being a responsible entity in business and beyond business.
Website: http://www.scmgarments.com/
SCM TEXTILE SPINNERS PRIVATE LIMITED

SCM Textile spinners manufacture and export yarn to domestic market. As exclusive spinning unit, it was established in 2003 at Coimbatore. Initially aimed at manufacturing 100% combed cotton yarn, the company is now gaining expertise in Auto coned SIRO cleared cotton yarns for various Warp and Hosiery applications. With a proposed expansion plan of additional spindleage and an OE Plant, SCM Spinners is well on its way to spinning success.
Website: http://www.scmspinners.com/
SCM TEXTILE PROCESSING MILLS

SSCM Textile processing mills is our dyeing and printing unit. An eco- friendly entity, it complies with the Oeko-Tex 100 Standards. The division is equipped with the advanced machinery from Germany. Sophisticated mercerising machines, soft flow machines and bleaching systems facilitate smooth processing procedures. A modern effluent Treatment Plant, Zero Discharge Waster, Water Recovery Plant and Reverse Osmosis Technology are the major highlights of the unit.
TEEMAGE PRECAST PRIVATE LIMITED

Teemage started its Journey in the Precast Industry in 2011of manufacturing precast products which is situated in Kangeyam, Tamilnadu (70kms from Coimbatore) over 22 acres of land with a 1,00,000 sq.ft of factory shed and separate administrative, design and hostel buildings. It has employed European Technology for manufacturing of the precast elements. With Computerized batching plant, Battery moulds, Tilting tables, Slip-former, a Fleet of specialized trailers and experienced personnel, it can able to deliver Quality Precast in Real Time.
Also having the capability to produce Hollow-core slabs of varying thicknesses, Pre-stressed beams, Columns, Wall panels, Stairs, slabs and various other products required for Commercial, Institutional, Industrial and Residential Projects. The company offers total solution in terms of Design, Production, Transportation and Erection using In-house teams and equipments. In the first two years of existence, nearly 25 precast projects completed with a combined area of 7 Lakh Sq.ft and have multiple projects in its Pipeline.
Website: http://www.teemageprecast.in/
AATHAVA GARMENTS

Aathava Garments manufactures woven garments for the domestic and global markets. With its competence in weaving, the company's vertically-integrated infrastructural facilities, hi-tech machinery, skilled personnel and quality products are its hallmarks. A quality-centric company, Aathava has adopted Total Quality Management (TQM) initiatives in its processes, functioning & management and follows AQL 1.5 to 2.5 Level quality standards throughout the production units. It is certified for ISO 9001:2000, OEKO TEX Class 1 & 2 and GOTS.
SCM ENERGY DIVISION

The alarming pollution level and the ever increasing demand for power have been the propelling factors behind the setting up of SCM Energey Division Reinstating the Group's commitment to the environment, 40 windmills have been installed to harness green power. Besides meeting a major percentage of the electricity need, it is an effort that goes a long way in sustaining the balance of our eco- system, which is very much the need of hour.
SRI NACHAMMAL VIDHYAVANI SCHOOL

Sri Nachammal Vidyavani is a co-educational CBSE school a part of the AKV Foundation promoted by "The Chennai Silks" Group, the business tycoon in textile industry for the past five decades.The school is the brain child of AKV Foundation, also it follows Montessori model of teaching that has classes from kindergarten from 1st to 7th standard. The 15-acres school campus is completely modernized with state of art facilities that offer the newest technology and resources.
To excite, challenge and engage, the school identifies the needs of each and every student and encourages their academic, social and emotional development. It provides a fun, safe and nurturing environment to the students to maximize their overall potential through various curricular and extra-curricular activities.
On Feb 2015, the school students had won silver & bronze medal in "World Silambam Federation" world level competition held at Malaysia who made proud to india and our institution.
Website: http://nachammalvidyavani.com/
AKVN CHARITY HOSPITALS

Our AKVN charity hospitals was started on February 12, 2014 with experienced team of 4 doctors. We contribute medical treatments at very low costs & medicines were provided at discounted rates. At present there are about 8 general physicians, 10 Specialty doctors, 22 nurses and 3 coordinators. now we are providing the following specialized treatments like dental, orthopedic, neuro, gynaecology, ent, physiotherapy, siddha, x-ray room with technically updated modern machine fuji 200ma(digital) lab with fully automatic machine i-lab (first owned in tamilnadu - 300 tests per hour) mini vidas-thyroid, semi analyzer, cell counter, urine analyzer.
We also conduct eye camp monthly twice nearly 1000 patients have received spectacles,150-200 patients have undergone eye operations through the campaign.
E-mail: admin@akvncharities.com
VIKKYS

VIKKYS creates a good brand vision & plaform for unique and quality products to reach customers in today's competitive market place. Having strong backing of "The Chennai Silks", it has reached & successfully gaining customer's trust in the market. At current it markets home care products, Personal care products, food products, high quality Kashmir honey, baby wipes, face wipes, mosquito repellents and more.
VIKKYS ready to welcome and recognize unique & good quality products on upcoming future.
Website: http://vikkys.in/