SMART LEARN EDUCARE PRIVATE LIMITED H.M.Centre, 3rd Floor, No. 29, Old No. 15A, Nungambakkam High Road, Chennai – 600 034
---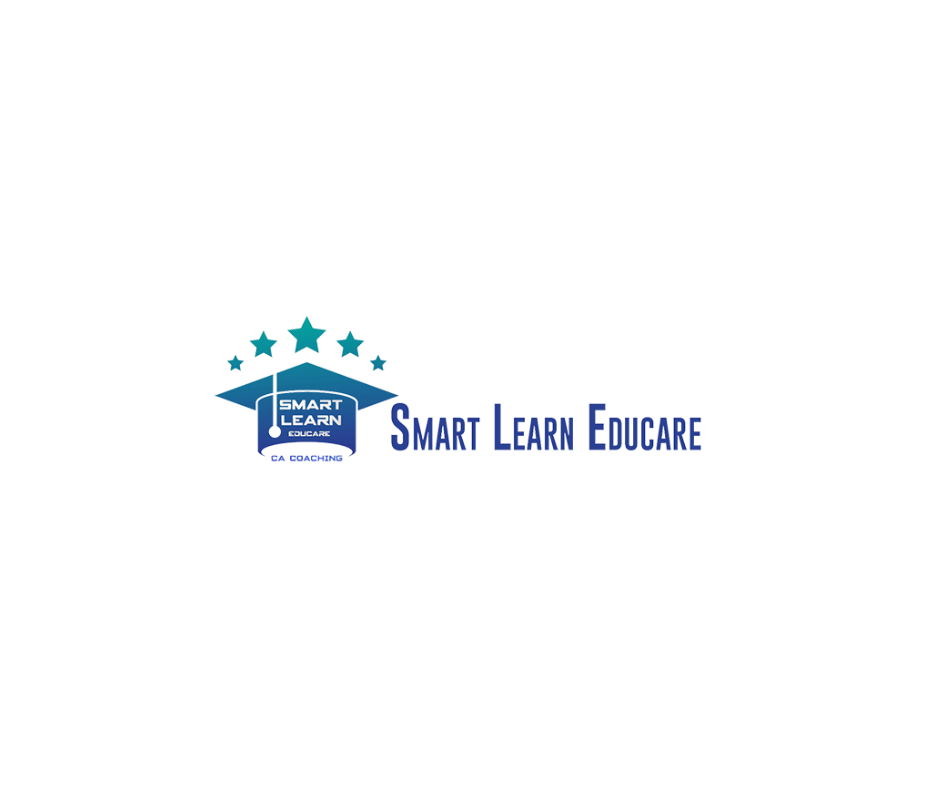 SMART LEARN EDUCARE PRIVATE LIMITED
H.M.Centre, 3rd Floor, No. 29, Old No. 15A, Nungambakkam High Road, Chennai – 600 034

Landmark –opposite to Income Tax Office
Call : 7550068001
Email : smartlearneducare@gmail.com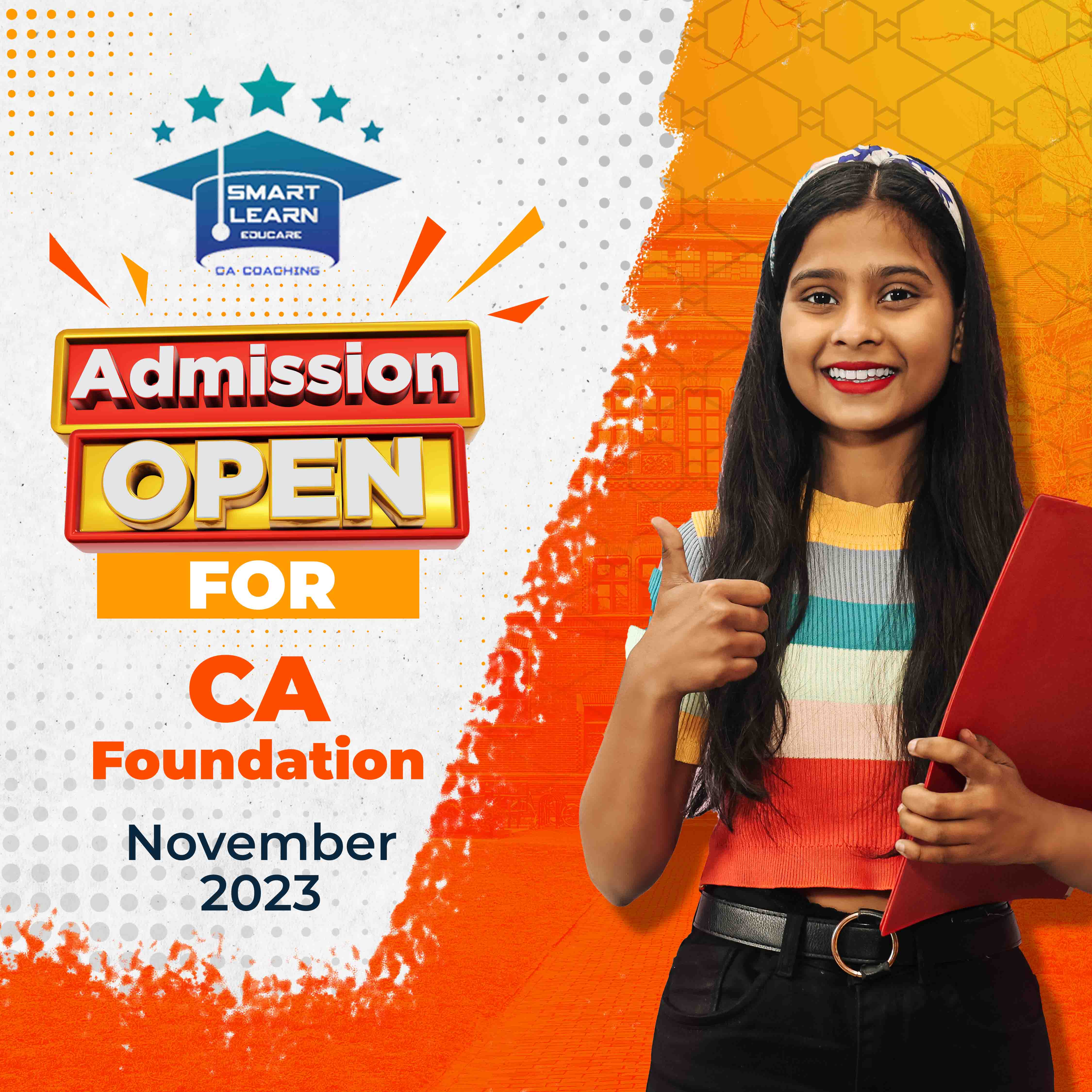 Welcome to Smart Learn Educare
SMART LEARN EDUCARE is the brain-child of professional teachers with more than a decade's experience in coaching CA students each of whom have trained more than 15,000 CA students.
Welcome to SLE

Smart Learn Educare is a premier institute nurturing students to become the best chartered accountants in the country. Our holistic approach to education and testing along with our dedicated student base puts us over the top.
Quality Education
We believe in the best of education for our students and believe in the process.
Affordable Academics
A dream to be a CA shouldn't just remain a dream. Let us help help you recognize this with our affordable facilities.
State - Of - The - Art Infrastructure
Our technology and facilities go above and beyond to ensure a condusive environment for YOU to learn.
Assessment & Improvement
Our continuous benchmarking allows for students to reach and achieve their best potential
Our Courses
Unlock the best in you by enrolling for our carefully and meticulously constructed courses. Get unlimited access to classes and doubt clearing sessions.
ABOUT US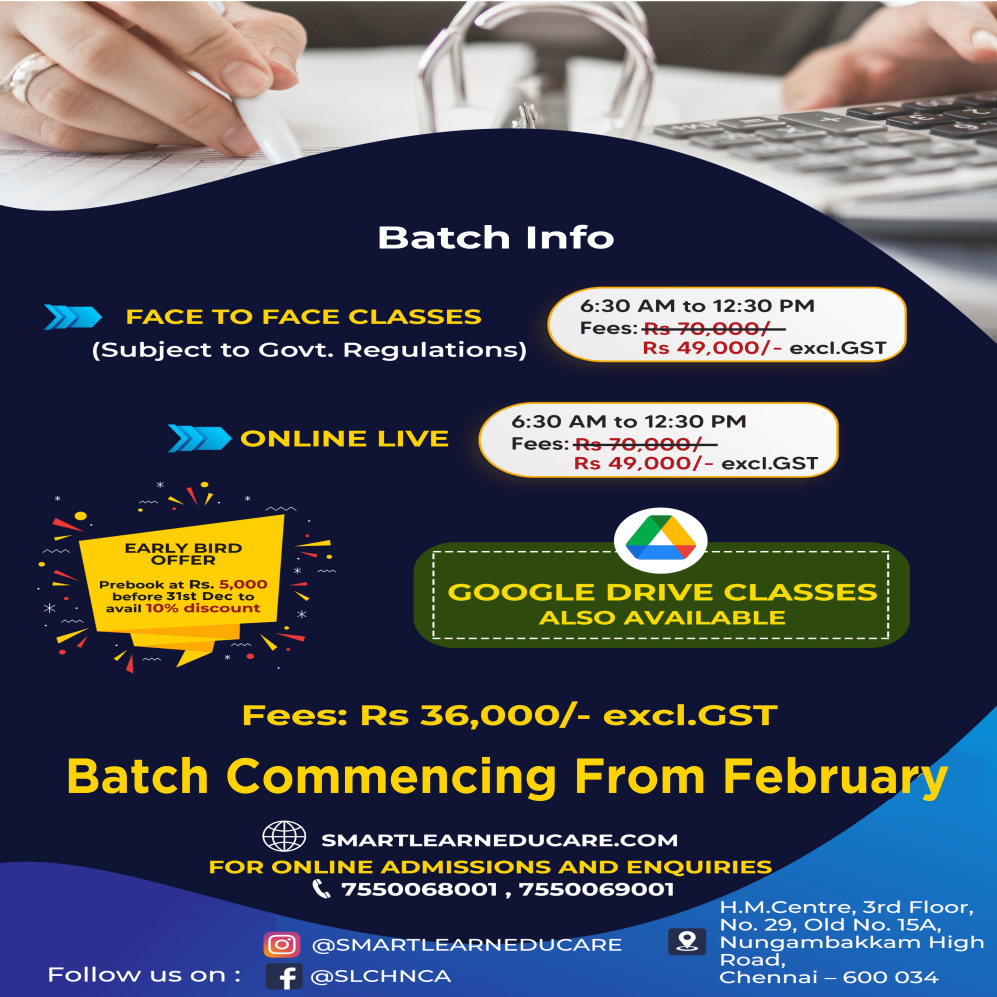 Our Mission
At Smart Learn Educare, the goal is for any CA aspirant to achieve the high status of the fully qualified Chartered accountant through the teachings and guidance of Smart Learn Educare.
Why Us?
With some of Tamil Nadu's top CA faculty and state-of-the-art technology, Smart Learn Educare is the right place for students and the perfect place for an upcoming chartered accountant.