SAPIENCE PUBLICATIONS We, teachers and parents gladly welcome the change and reshape the paradigm of education. No. 446, 3rd Link Road, 5th Main Road, M.K.B. Nagar, Chennai - 600 039.
---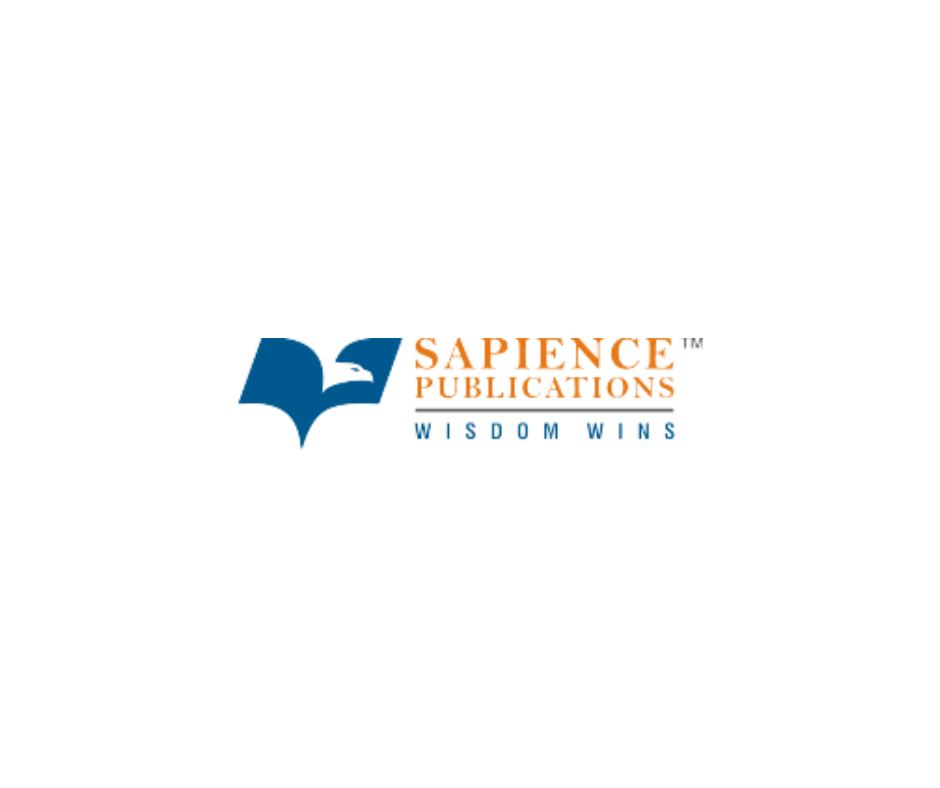 SAPIENCE PUBLICATIONS
We, teachers and parents gladly welcome the change and reshape the paradigm of education.
No. 446, 3rd Link Road, 5th Main Road, M.K.B. Nagar, Chennai - 600 039.
M: +91 97909 56075, +91 93807 56075
T: 044 - 2673 2075
E: marypouline@sapiencepublications.com

ABOUT US
About the Author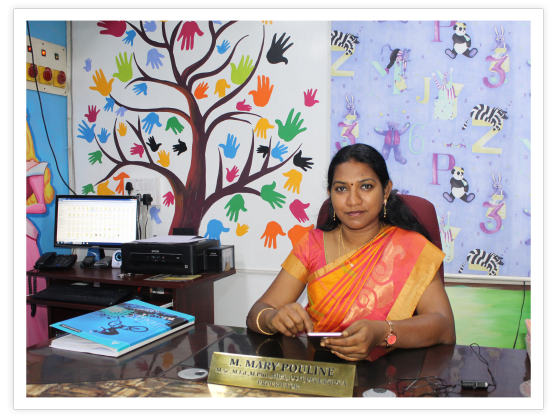 "Writing is the painting of the voice".
Mary Pouline has come to authored and raise her voice for widening the roots of the humanitarian future. She is a Teacher, Mathematician, Educationalist, Author, Motivational Speaker and Publisher. She has been in the field of elevating the standard of education for more than a decade. Being a facilitator, She understands that children are a treasure in a casket and they can blossom by watering with compassion and love. She dares to be different with our dazzling daisies to recreate and rejuvenate them.
We, teachers and parents gladly welcome the change and reshape the paradigm of education.
Let's Celebrate challenges…!
Author's Note
Children generally close their ears to advice but open their eyes wide to the examples. God is refurbishing His own creations according to the necessity of the era. So every generation is transpiring with incredible IQ.
To bring out the best in them, we have taken a special initiative to write books. Happy journey to all. Let's welcome the change!
M. Mary Pouline M.Sc., M.Ed., M.Phil., MBA, DECE, DSM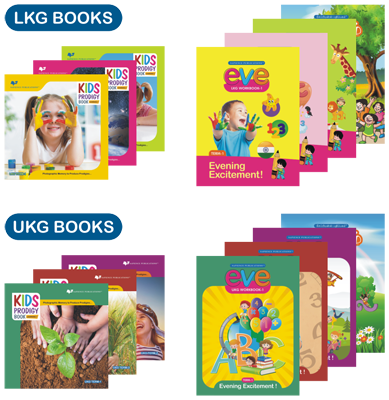 ABOUT SYLLABUS
A set of 7 LKG and UKG books contain three main books, three workbooks and one Tamil book. Our main books and workbooks will teach about Phonics, Number Knowledge, Fundamental Science, Basic Sports and Environment.
We have given 30 phonics rhymes and named them as 'Pinky Phonics Alphabet Rhymes'. The picture representations, appropriate examples and meaningful worksheets will pave the way for success in English and other subjects.
Tamil is a classical language. To learn such versatile language happily, we have used the unique concept called 'Pattum Paddipum'. In this method, we have given 31 Tamil rhymes in LKG and 20 Tamil Rhymes for UKG. Each rhyme will represent a letter through which learning will become awesome!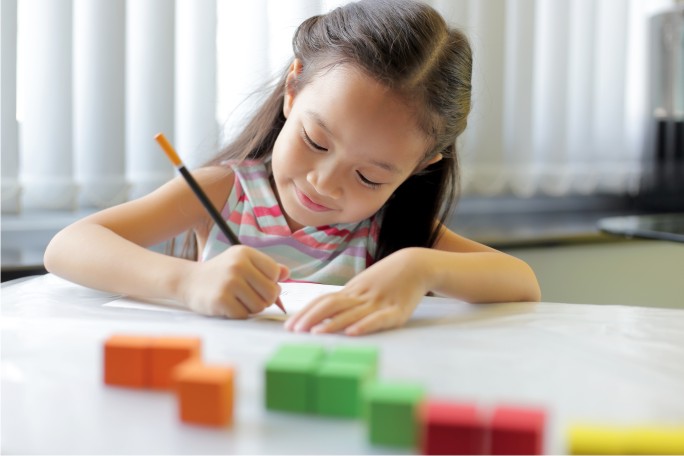 ABOUT PHOTOGRAPHIC MEMORY
A picture is worth of thousand words; and memories are priceless.
Photographic memory stimulates the right hemisphere of the brain and allows the child to store a lot of information in the subconscious mind. As we know, information stored in the subconscious mind is fresh and easy to retrieve in the future.
Children's brains develop rapidly from birth to five years. So our primary responsibility is to enlighten our kids by familiarizing them with a wide range of topics in their age of childhood. This helps in the luxurious growth of the child, both physically and mentally resulting in extraordinary cognitive skills. Photographic memory not only gives a great mental boost, but also creates the ability to relax and enjoy learning with a minimal effort.
Let's take off the lens cap of our children and add a feast to their eyes!

VISION
Sapience visualises a happy generation with good values. So, we determined to provide high-quality literacy education across the globe. The books assure you that kids will observe the environment, educate themselves and gain positive experience in languages and learning.

MISSION
The meaning of Sapience is Wisdom. It has encouraged us to tag our motto as 'Wisdom Wins'. Wisdom dwells within us and knowledge is a collection of facts. Through our books and app, we assist the kids to grow in wisdom, observe nature, acquire knowledge and thereby enable the holistic development.
SAPIENCE ASSISTENCE

FOR MANAGEMENT
Sapience Windows Based Application
We, Sapience converted our Syllabus as software to ensure visual learning among kids. This upliftment shall bring optimum results with minimal effort.
Classroom Observation
To train the teachers with the syllabus sketch and enhance kids participation, we shall visit the schools with the prior appointments. Together we will become 100% success.
Question Papers
We will provide Question Papers (on requirement) for Quarterly, Half Yearly and Annual Exams to evaluate and encourage kids cognitive skills.

FOR TEACHERS
Books for Teacher's Copy
The firm, positive self-image can be attained by a teacher only with the best preparation. Hence, we honour them with the textbooks.
Teachers Orientation Programme
Teaching is a noble profession that shapes the character, calibre and future of an individual. So, we decided to create an awakening teaching community through orientation programmes.
Teachers Whatsapp Group
Using WhatsApp, we will connect the interested teachers and upload the necessary teaching aids and motivational videos according to the syllabus sketch on a weekly basis.

FOR PARENTS
Sapience Android Mobile App
To educate the parents on the syllabus, we have launched "Sapience App" on the Android platform. Users can visit Play Store and download the Sapience App.
Parents Teachers Association
The most overwhelming key to a child's success is the positive involvement of parents. To make it possible, we conduct a PTA meeting in the schools and encourage them.
Parents Whatsapp Group
We provide a medium for the parents to clarify their doubts and get clarity through WhatsApp. Connect us in 9790956075, and communicate with us.
HOW TO INSTALL MOBILE APP?
Download the app and enter the ten digits mobile number which is given in the school for communication.
You will receive a four-digit OTP.
Enter the OTP number and get into the app.
Users can download the given videos and enjoy watching it offline for a year.
If the mobile storage is less, then play online in the app.
The complete syllabus is provided in the app, we grant permission only to those who purchased our books through schools. The willing people, can shop our books from buy online and enjoy the benefits of the app.