Rocotile Indutries Pvt.ltd Wholesale Building Materials
---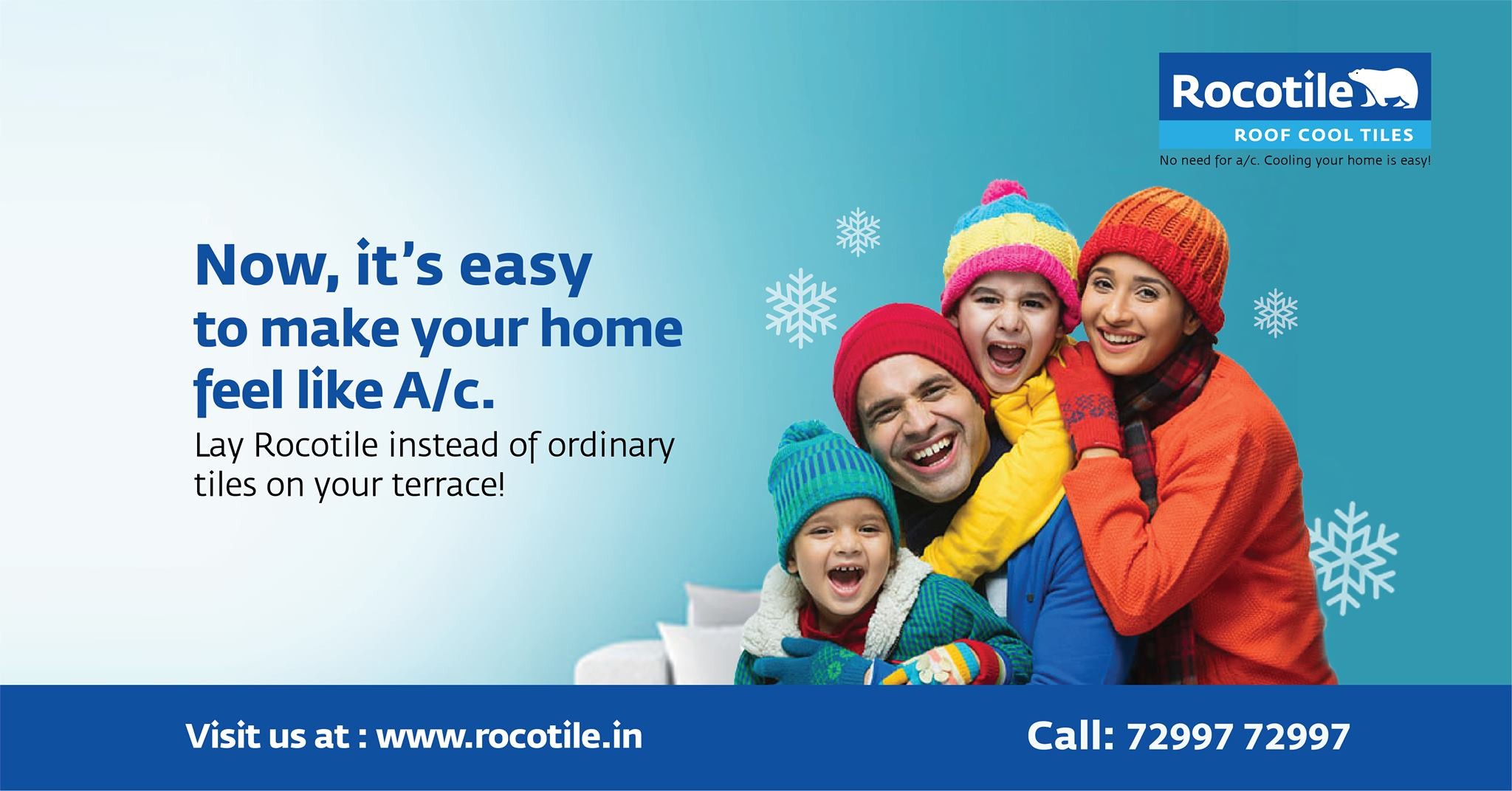 Rocotile Indutries Pvt.ltd
Wholesale Building Materials
S No 51 Part 75 Cents, Subramaniyar Koil Street,
Vanagaram,Chennai-600095,Tamil Nadu
Mobile : 08045816077
Rocotile Indutries Pvt.ltd



A permanent solution to skyrocketing temperature by making your home cool through innovative cool roof tiles.
Rocotiles, Terrace Roof Tiles and Concrete Roof Tiles Keeping Buildings Cooler And Serving As Best Waterproofing Solution by providing Heat Insulation Roof Tiles.
Get The Finest Range Of Heat & Weather Insulated Roof Tiles
Skyrocketing temperatures is one of the major reasons for hot and humid surroundings to which providing a permanent solution in the form of cool tiles became the reason for our stepping in the industry. We are Homegenie Building Products Private Limited, a 2016 formed company, making living and working space cool with the help of innovative cool roofing technology that makes heat and cool insulation tiles and fights the deadly radiation released by sun.
We are a manufacturer and wholesaler/distributor engaged in offering new age cool roofing solution in the form of Roof Cool Tile, Terrace Tile, Insulation Tiles, Weathering Cool Roof Tiles, Heat Proof Tiles and many others. Our offered collection of tiles is extremely strong, longer serving and is made for all terrace roofs. These tiles are money saving and worthy of spent money. German technology is used to make Rocotiles as it is this technology that aids in making perfect in shape, design and service of tiles.

There are many companies which were running even before we entered the industry and there are some companies which entered the industry after our establishment, but what we offer in terms of designs and quality is completely different from what our competitors produce and this one reason makes us a company worth dealing. Our range of Roof Cool Tile, Terrace Tile etc., is smooth, shiny and 100% waterproofing.

100% customer satisfaction is what we work to provide which is why we never say no to any order and promise our customers for delivery of all the orders on said time. We have a large production set-up in Vanagaram, Chennai where engineers, designers and unskilled people work in sync.

Applications

The collection of tiles we produce is installed on the following:

Roofs & Walls In Cold Storage
Temple Walk Ways
Terrace
Wall Cladding
Our Experience

Homegenie Building Products Private Limited was formed almost two years ago, to be precise in the year 2016 with an aim to provide a variety of insulation tiles like Roof Cool Tile and Terrace Tile in conformance to the standards mentioned in IS 1237:1980. Within a short span of time, we have experienced growth because of our consistency in supplying quality tiles at competitive rates with best sales service. With the growing business, we are increasing our list of purposes serving in the industry. These are building strong network with dealers, improving our range of tiles and consistency in offering best solutions and services. The current network of dealers that we have is no less than our pillar of strength because it is because of our dealers that we are making available our offerings in every nook and corner of the country.

10 Unbeatable Reasons To Opt For Rocotile

Opt Rocotile because they have following features:

Heat Resistance
Easy placement or installation
Excellent stain absorbency and fungal free nature
Highly Durable
Easy to clean
Advanced technology used for production
Ideal waterproofing solution
Cost-effective
Eco-Friendly
Money saving
Our Factory

Manufacturing Roof Cool Tile Terrace Tile along with a host of other tiles has been made possible because of our factory and employees. Our factory is one of our strengths because it is here that modern technology is fitted and all the employees using this technology makes an attractive and durable ambit of tiles as per order. Using advanced machines, we are making currently in a month 1 Crore (Approx.). Our factory is urban and is strategically located, making it fast for us to send completed orders on time.

"We are accepting inquiries from the local areas of South India."

Company Profile
Homegenie Building Products Private Limited is a Chennai, Tamil Nadu (India) located tiles manufacturing company, having specialization in bringing forth heat and cold insulation tiles. The variety of tiles we manufacture and supply are Heat Reflective Tiles, Weathering Cool Roof Tiles, Weathering Roof Tiles, Weathering Cool Tile, Thermal Insulation Tiles and many others. These are designed and developed using German Technology. Making these tiles structurally and attractively perfect is a team of our designers, which keeps in knowledge old as well as new technologies and techniques. Having a wide, large and well-fitted production unit makes us proud as it is these altogether that helps in finishing bulk orders on promised time.
---