Monetize Your Network and Grow Your Reach with our Marketing Services
---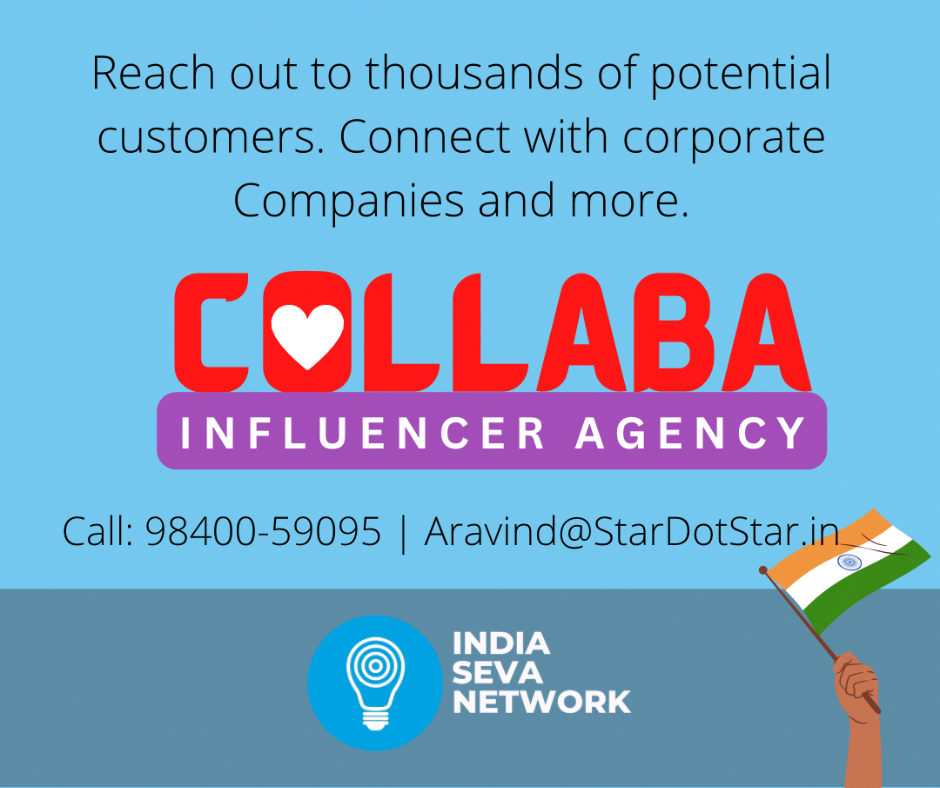 Dear Influencer,
I hope this email finds you well. My name is Yamuna Aravind and I am the co-founder of IndiaSeva, a marketing agency that specializes in helping businesses and individuals like yourself monetize their online presence and grow their reach.
I came across your profile on YouTube and was impressed by the engagement and reach of your network. I believe that with our services, we can help you take your brand to the next level and generate even more revenue from your existing audience.
Our services include:
Influencer marketing campaigns to promote products and services to your audience

Affiliate marketing programs to earn commissions on sales generated through your unique link

Sponsored content creation and promotion to increase brand awareness

Social media management and optimization to grow your reach and engagement
We would love the opportunity to work with you and help you monetize your network in a meaningful way. If you're interested, I'd be happy to schedule a call to discuss further and answer any questions you may have.
Thank you for considering our services. I look forward to hearing from you soon.
Best regards,
Yamuna Aravind
+91-98400-59095
P.S. In case if you need any more details please let me know, I'll be happy to assist you.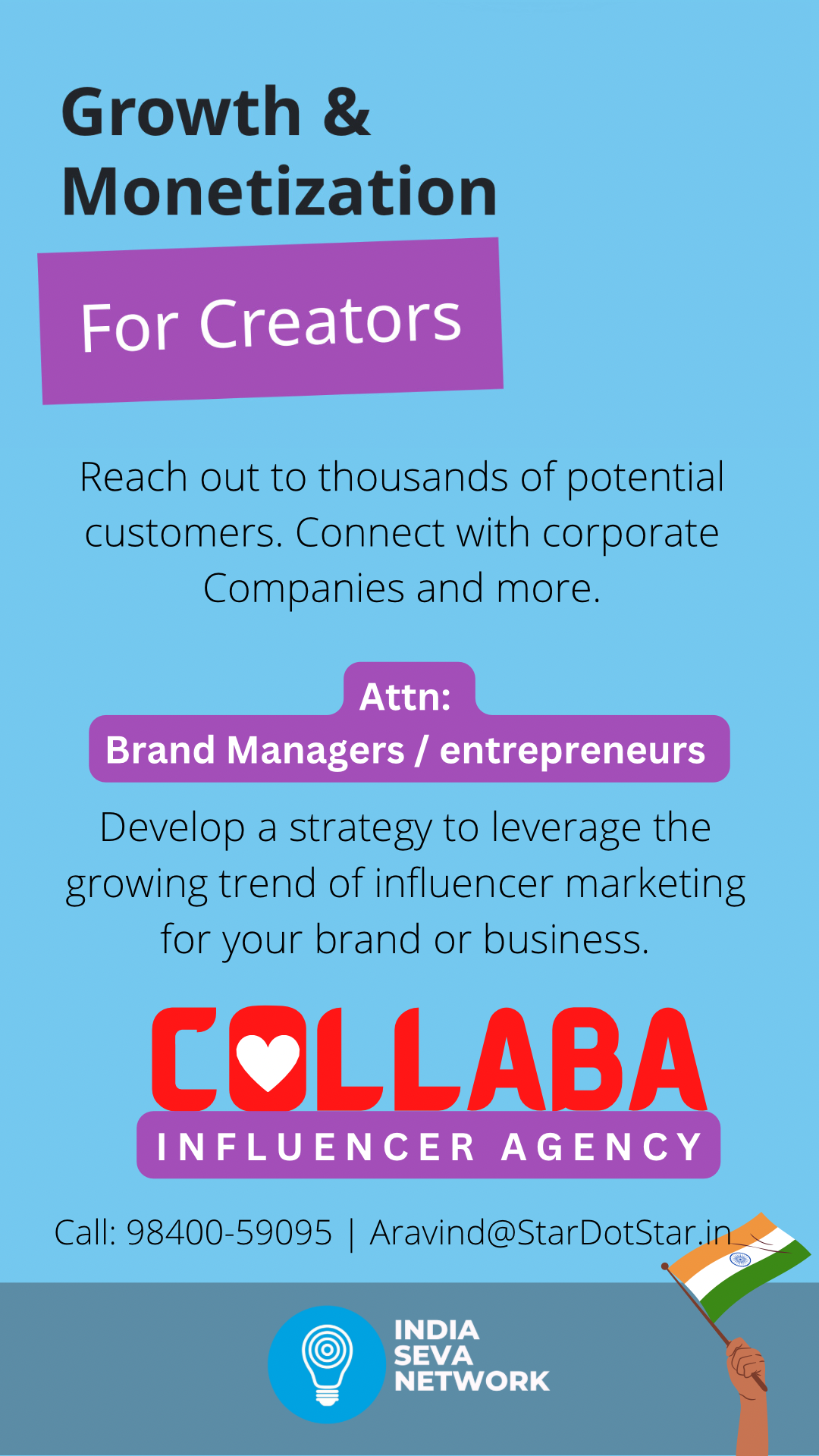 Become 1% better at Lead Generation every day.
Follow IndiaSeva Network, Subscribe.