MERFANTZ RETAIL PVT LTD Strategic Management Services No 92, 3rd Floor, Greeta Tech Park, VSI Industrial Estate, Perungudi, Chennai - 600 096 Tamil Nadu, INDIA
---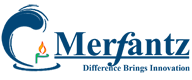 MERFANTZ RETAIL PVT LTD
Strategic Management Services
Salesforce Support and Field Service Management for Small Business
Contact Info
Office Address
No 92, 3rd Floor, Greeta Tech Park, VSI Industrial Estate, Perungudi, Chennai - 600 096 Tamil Nadu, INDIA
Telephone : 044 49521562
Mail Us
For Support: support@merfantz.com
For Enquiry: info@merfantz.com
For Sales: sales@merfantz.com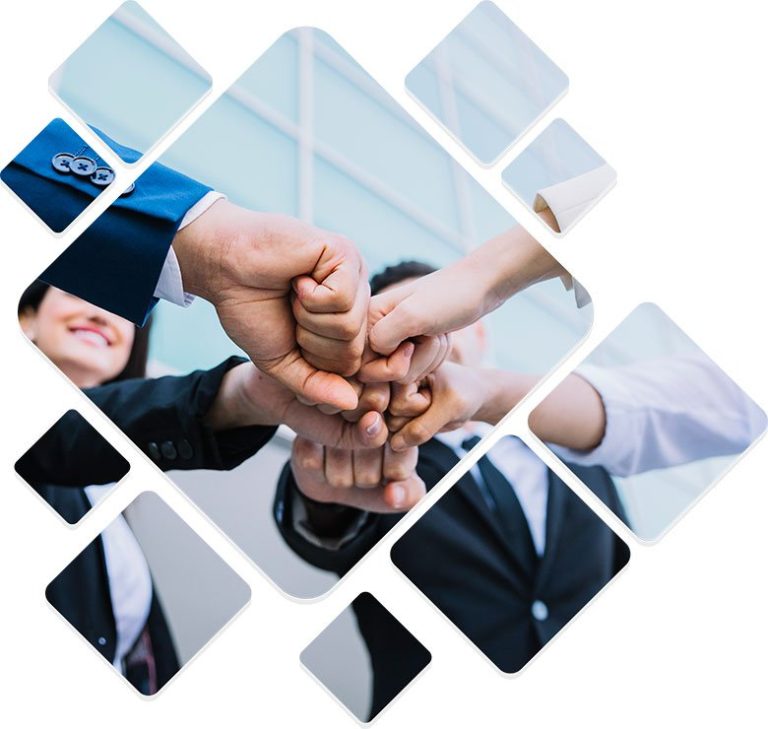 WHO WE ARE
ABOUT US
Merfantz Technologies is a leading provider of digital transformation solutions with a focus on delivering a comprehensive customer view, known as Customer360. As a recognized Salesforce Ridge Consulting and AppExchange partner, Merfantz Technologies specializes in CRM, business intelligence, field services, manufacturing services, and retail experience solutions. With more than 15 certified CRM and business intelligence consultants, and a track record of over 100 successful deployments globally, Merfantz Technologies has a proven record of success, serving over 50 customers across a range of industries, including manufacturing, healthcare, automobiles, and waste management
Achieve Superior Results with Our Top-Notch Salesforce Solutions and Services
Discuss the issue
Discuss your problems with our experts
Identify the solution
Our experts will assist you to get the right solutions
Implement
Our team will implement the right solutions
WHY CHOOSE US
We work with SMEs especially
We handle all task sizes, no project is too small for us. We don't discriminate based on project budget.
You can even start with 1 hour task
DELIVER ON TIME : 95%
SKILLED RESOURCES : 90%
FLEXIBLE : 90%
EXPEIENCED : 95%
WHAT WE DO
Aligning CRM Strategy with Business Goals
As a leading Salesforce consulting company, our goal is to ensure that your organization's CRM strategy aligns with your business goals, purpose, and strategies. Our certified Salesforce consultants understand that CRM strategies are an ongoing process that requires the implementation of automation apps and the ability to address changing business needs.
Our team delivers high-quality, cost-effective solutions to help your business grow. Whether you are starting from scratch or looking to enhance an existing CRM strategy, our Salesforce registered consultants offer comprehensive services from requirement analysis and assessment to design and development. As a trusted partner, we are dedicated to delivering end-to-end Salesforce consulting services to help your business reach its full potential.
As a leading provider of Salesforce CRM consulting services, we understand the importance of a well-crafted CRM strategy for the growth and success of your Salesforce implementation projects. That is why our team of expert consultants is dedicated to ensuring that your organization is ready to fully leverage the power of Salesforce. We begin by conducting a comprehensive assessment of your organization's current CRM strategy, evaluating your business processes and objectives. This allows us to identify any areas of improvement or potential challenges that may arise during the implementation process. Based on this assessment, we provide tailored recommendations for the best Salesforce CRM implementation solutions, ensuring that your investment in Salesforce meets its full potential. As one of the top Salesforce CRM consulting companies, we have a proven track record of helping organizations to overcome the challenges associated with transitioning to Salesforce. Our team of certified consultants is highly experienced in working with organizations of all sizes and industries, providing end-to-end support and guidance every step of the way. So, if you're looking for expert Salesforce CRM consulting services that can help you unlock the full potential of your Salesforce investment, look no further.
Our Salesforce Consulting Services

Salesforce Implementations
Our Salesforce consulting approach emphasizes smooth implementation of the CRM system by assessing the current business operations and determining the suitability of suggested solutions. As a reputable Salesforce CRM partner, we support organizations in streamlining various processes with a phased or all-in-one implementation approach, tailored to their specific requirements.
Salesforce Developments

Our Salesforce technical consultant team excels in creating APIs and custom solutions to enhance the capabilities of the CRM platform. As a prominent Salesforce consulting partner, we assist organizations in adopting Cloud CRM seamlessly, with streamlined fields, objects, processes, workflows, and efficient data management.
Salesforce Migrations

When moving from an outdated system to a new one, there is always a risk of disrupting ongoing business operations and compromising data. To minimize these risks, it is important to partner with a experienced Salesforce CRM consulting firm. Our team of Salesforce consultants are skilled in ensuring a smooth and secure migration of your data and CRM system, without any interruption to your business. Our automated migration procedures are designed to guarantee the highest level of data security and improve the overall performance of your business.
Salesforce Integrations

As a highly regarded Salesforce CRM consulting firm, our team of experts is dedicated to delivering custom integration services to organizations. Our goal is to help companies seamlessly integrate Salesforce into their existing systems and processes, allowing them to maximize its potential. With in-depth knowledge and expertise in the field, our team is well-equipped to recommend the most effective integration tools, methodologies, and best practices to ensure a smooth and efficient integration process. Our commitment to providing high-quality and customized solutions has made us one of the top Salesforce consultants in the industry.
HOW WE DO
Maximizing Efficiency with Agile Project Delivery
Agile project delivery model is a flexible, iterative approach to project management that emphasizes collaboration, continuous improvement, and responsiveness to change. It is a popular method for delivering software development projects, which Merfantz is applying for all of our projects.
In an Agile project delivery model, the project team works in short sprints or iterations, delivering small, incremental pieces of the project. This approach allows the project to adapt to changing requirements and respond to feedback from stakeholders, resulting in a final product that better meets their needs.
STEP 1: User Story
A user story is a brief and simple description of a feature or functionality that a user wants to have in an agile project. It is written from the perspective of the user and focuses on the value or benefit that the feature will provide. A user story typically follows the format: "As a <type of user>, I want <some goal> so that <some reason>". User stories are used to capture and prioritize the requirements of an agile project in a flexible and collaborative way.
STEP 2: Story Points
One of the key concepts in this model is Story Points, which are units of measure for expressing the relative size and complexity of user stories. User stories are small and specific descriptions of features or functionalities that the customer wants. Story Points help the team to estimate how much work is involved in completing each user story, and how to prioritize them based on their value and dependencies. Story Points are not equivalent to hours or days, but rather reflect the effort, risk, uncertainty and skill level required for each story.
STEP 3: Backlog Review
One of the key activities in this model is the backlog review, which is a meeting where the product owner and the development team prioritize and refine the user stories in the product backlog. The backlog review helps to ensure that the team is working on the most important and valuable features for the customer, and that they have a clear understanding of the requirements and acceptance criteria for each user story.
STEP 4: Sprint Planning
Sprint Planning is an event in Agile Project Delivery Model that defines what can be delivered in the upcoming sprint and how that work will be achieved. It involves the collaboration of the product owner, who clarifies the product backlog items and their acceptance criteria, the scrum master, who facilitates the meeting, and the development team, who estimates the effort and creates a plan for completing their work. The outcome of Sprint Planning is a sprint goal that aligns with the product vision and a sprint backlog that contains the tasks and dependencies for delivering the sprint goal .
STEP 5: Sprint Execution
Sprint execution is a key phase of the agile model, where the team works on the tasks defined in the sprint backlog. The team collaborates daily to monitor the progress and resolve any issues or impediments. The team also conducts regular reviews and demos to get feedback from the stakeholders and customers. The goal of sprint execution is to deliver a potentially releasable increment of value that meets the definition of done and satisfies the sprint goal.
STEP 6: Sprint Review
A sprint review is a meeting that takes place at the end of each sprint in an agile project. The purpose of the sprint review is to inspect the increment of work that was delivered by the team and to gather feedback from the stakeholders. The sprint review is not a formal presentation or a demo, but rather a collaborative session where the team and the stakeholders discuss what was done, what went well, what can be improved, and what are the next steps for the project.
STEP 7: Sprint Retrospective
A sprint retrospective is a meeting that takes place at the end of each sprint in an agile project. The purpose of the retrospective is to review what went well and what can be improved in the next sprint. The retrospective is an opportunity for the team to reflect on their performance, identify their strengths and weaknesses, and plan actions to address any issues or challenges. The retrospective also helps to foster a culture of continuous improvement and collaboration within the team.
STEP 8: Sprint Deployment
Sprint Deployment is the final step of the Agile Model, where the product is delivered to the customer or end-user. It involves testing, reviewing, and releasing the product increment that was developed during the previous sprints. Sprint Deployment ensures that the product meets the customer's expectations and requirements and that it is ready for use in a real-world environment. It is a crucial step for achieving customer satisfaction and feedback, as well as for validating the value and quality of the product increment.
WHY MERFANTZ?

9+ Years of Experience in Salesforce Consulting
Taking the First Step: Starting Small
At our company, we believe in starting small and building towards larger, awe-inspiring projects.
Commitment to Deliver
At our company, we adhere to the principle of committing only to what we are capable of delivering. This means that we take on projects and tasks that we believe we can successfully complete, rather than overpromising and underdelivering. By doing so, we maintain a high level of credibility and trust with our clients and stakeholders, and ensure that all projects are completed to a high standard. This approach also allows us to effectively manage our resources and prioritize the most important tasks, leading to improved overall productivity and success.
Customer Loyalty through Reliable Service
Customer loyalty is the foundation of a successful business and it is crucial to retain it in order to ensure repeat business and positive word-of-mouth recommendations. Our goal is to provide exceptional services that meet and exceed customer expectations. This can be achieved through delivering quality services, providing prompt customer support, and continuously improving our offerings to align with changing customer needs. By doing so, we aim to foster long-lasting customer relationships and maintain customer loyalty.