L.N. Mishra College Of Business Management Near Bus Stand, National Highway
---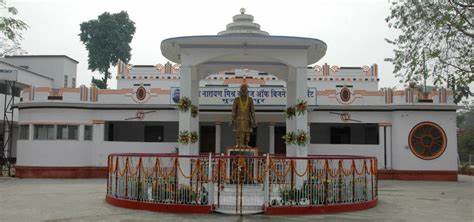 Welcome to Lalit Naryan Mishra College of Business!
Empowering future leaders in the world of business and beyond.
About Us:
Lalit Naryan Mishra College of Business (LNMCB) is a prestigious educational institution dedicated to nurturing the next generation of business leaders. With a rich history spanning over 30 years, LNMCB has earned a reputation for academic excellence, innovative teaching methods, and a commitment to the holistic development of its students.
Our Programs:
At LNMCB, we offer a range of comprehensive programs designed to equip students with the skills and knowledge needed to thrive in the dynamic business landscape. Our undergraduate and postgraduate programs cover various disciplines such as business administration, finance, marketing, entrepreneurship, and more. With a curriculum that blends theoretical concepts with practical experiences, we prepare our students to excel in the professional world.
Why Choose LNMCB:
Academic Excellence: Our faculty members are experienced industry professionals and renowned academicians, ensuring that students receive top-notch education and guidance.
Practical Learning: We believe in learning by doing. Our programs incorporate hands-on experiences, case studies, internships, and industry collaborations to provide students with real-world exposure.
Global Perspective: In today's interconnected world, we emphasize the importance of a global mindset. Our international exchange programs and collaborations with partner institutions abroad enable students to broaden their horizons and develop a global perspective.
State-of-the-Art Facilities: LNMCB boasts modern infrastructure, well-equipped classrooms, advanced technology labs, a comprehensive library, and dedicated spaces for collaborative learning and networking.
Career Support: We are committed to the professional success of our students. Our dedicated career services team provides guidance, organizes recruitment events, and connects students with industry leaders, ensuring they are well-prepared for their future careers.
Student Life: At LNMCB, we foster a vibrant and inclusive campus community. Students have access to a range of clubs, societies, and extracurricular activities that promote personal growth, leadership skills, and networking opportunities.
Admissions:
Joining LNMCB means joining a community of driven individuals who are passionate about business and making a positive impact on society. Our admissions process is designed to identify motivated students who have the potential to become future leaders. Visit our website to learn more about the application requirements, deadlines, and scholarships available.
Invest in your future with Lalit Naryan Mishra College of Business, where academic excellence meets practical experience, and where you'll be equipped with the skills and mindset to succeed in the dynamic world of business.
Take the first step towards a successful career. Apply to LNMCB today!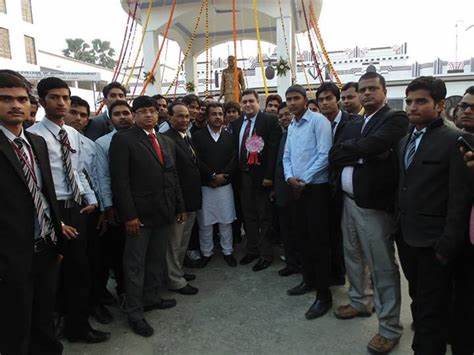 28, Bhagwanpur, Shrirampuri, Muzaffarpur, Bihar 842001