List of hotel trade associations in India
---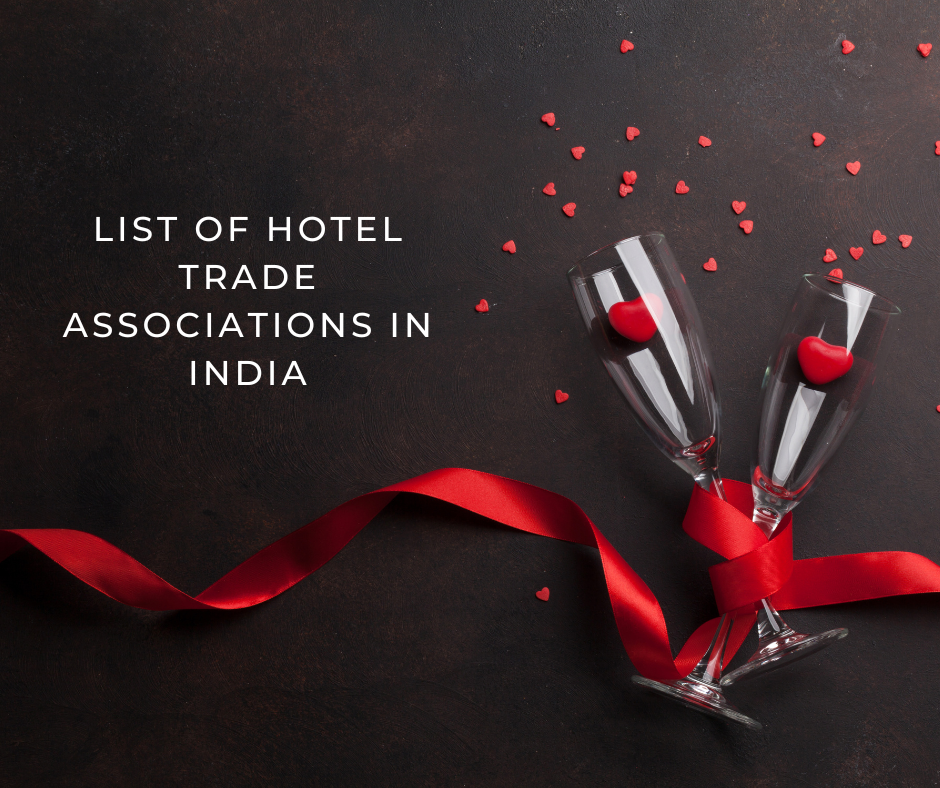 List of hotel trade associations in India:
Federation of Hotel & Restaurant Associations of India (FHRAI)
Hotel Association of India (HAI)
Indian Association of Tour Operators (IATO)
Association of Tourism Trade Organizations, India (ATTOI)
Indian Hotel and Restaurant Association (AHAR)
Hotel & Restaurant Association of Eastern India (HRAEI)
Association of Domestic Tour Operators of India (ADTOI)
Travel Agents Association of India (TAAI)
Adventure Tour Operators Association of India (ATOAI)
Indian Tourist Transporters Association (ITTA)
Indian Heritage Hotels Association (IHHA)
Indian Convention Promotion Bureau (ICPB)
---
---
Looking to reach decision makers and grow your business? Look no further than IndiaSEVA, the leading provider of accurate B2B company and contact data.
With IndiaSEVA, you can easily reach your ideal customers, including top manufacturing companies that rely on us to reach their goals. Our platform allows you to access millions of companies and find your ideal customer companies from one place.
Our researched and real-time business intelligence provides you with the best companies database in India, including their decision makers' details, to help you enhance your market reach. We are trusted by over 10,000 mobile marketing campaign customers and millions of visitors.
With IndiaSEVA, you can find your ideal companies and reach the right key executives with ease. Our platform is perfect for any business, any size. Let us help you achieve your sales goals today.
To learn more, visit IndiaSEVA.com or call Aravind at 98400-59095 or Yamuna at 98400-66333. Choose IndiaSEVA and make the right decision for your business.