FLOWTECH POWER service provided in agricultural sector Flowtech Towers, 18, New Scheme Road,Pappanaicken Palayam,Coimbatore - 641037 Tamilnadu, India
---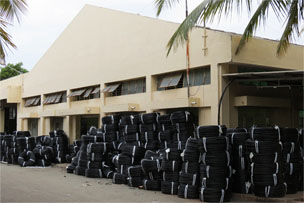 FLOWTECH POWER
service provided in agricultural sector
Flowtech Towers, 18, New Scheme Road,Pappanaicken Palayam,Coimbatore - 641037 Tamilnadu, India
Mobile: 9843211212
Email: flowtech@flowtechpower.com
Welcome !

To the new era of agriculture
FLOWTECH offers turnkey concepts of manufacture,design and installation to meet the irrigation needs of the customer for every type of crop.
Flowtech

Flowtech is a leading brand in the irrigation industry.
3 decades of service provided in agricultural sector
7 number of licences in the field of irrigation in South India, issued by the BIS.
Leading subsidy provider for agriculture needs in the state.
Ultimate customer satisfaction which is also our ultimate priority.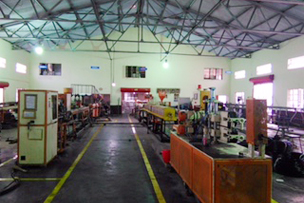 Company Profile
FLOWTECH focuses on adaptability to different agricultural practices in the most efficient way. It has the maximum number of 7 licenses in the field of irrigation in South India, issued by the BIS. The company has earned accoladesin manufacturing and providing drip irrigation systems, mist irrigation systems, HDPE pipes and PVC pipes. PVC pipes are also used for water harvesting. Ultimate customer satisfaction is our ultimate priority. Our products help conserve water by curtailing evaporation and enhancing deep percolation and thereby increasing the crop production..
History

Our company FLOWTECH was established in the year 1985 to meet the irrigation needs of farmers.It has carved a niche for itself in the field of irrigation to provide the best solutions for the farmer and environment. FLOWTECH - derived from the words flowing technology was started with aim of providing reliable and economical solutions for irrigation.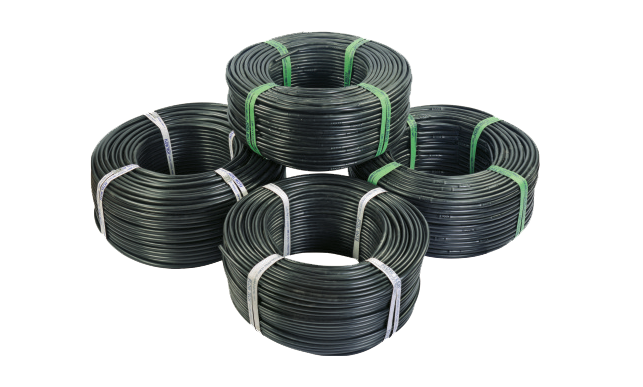 PRODUCTS
Flowtech products are known for their precision, efficiency, dependability and performance.The products are economical and require very little maintenance. The Company's products are Drip Irrigation Systems, Sprinkler Irrigation Systems, HDPE Pipes, PVC & UPVC Pipes.
Our Products
Drip Irrigation Systems

Precise and regulated application of irrigated water and plant nutrients at low pressure and frequent intervals through drippers emitted directly onto the root zone of plant with the help of close network of pipes.
Advantages
Improves quality and ensures early maturity of crops.
Fertigation can be made efficiently
Soil erosion is eliminated
Controls weed growth and saves fertilizer (30%) and labour cost(10%)
Sprinkler Irrigation System

Allows application of water under high pressure with the help of a pump. It releases water similar to rainfall through a small diameter nozzle placed in the pipes. Water is distributed through a system of pipes, sprayed into air and irrigates most of the soil types due to wide range of discharge capacity.
Advantages
Eliminates water conveyance channels thereby reducing conveyance loss.
Water saving upto 30%-50%
Reduces soil compaction
Provides frost protection and helps in alteration of micro climate.
Suitable for irrigation where plant population per unit is very high.
Our Products

Drip Irrigation
Sprinkler Irrigation
Mist Irrigation
Submersible Irrigation
PVC Pipes
HDPE Pipes
INFRASTRUCTURE

There are two manufacturing units with state of the art manufacturing facilities in Saravanampatty and Nambiyur that focus mainly on quality, optimization and innovation. The total built up area is around 50,000 Sq Ft. We also have a top end research and development wing that helps the company to stay ahead of competition.