Five key application areas of blockchain
---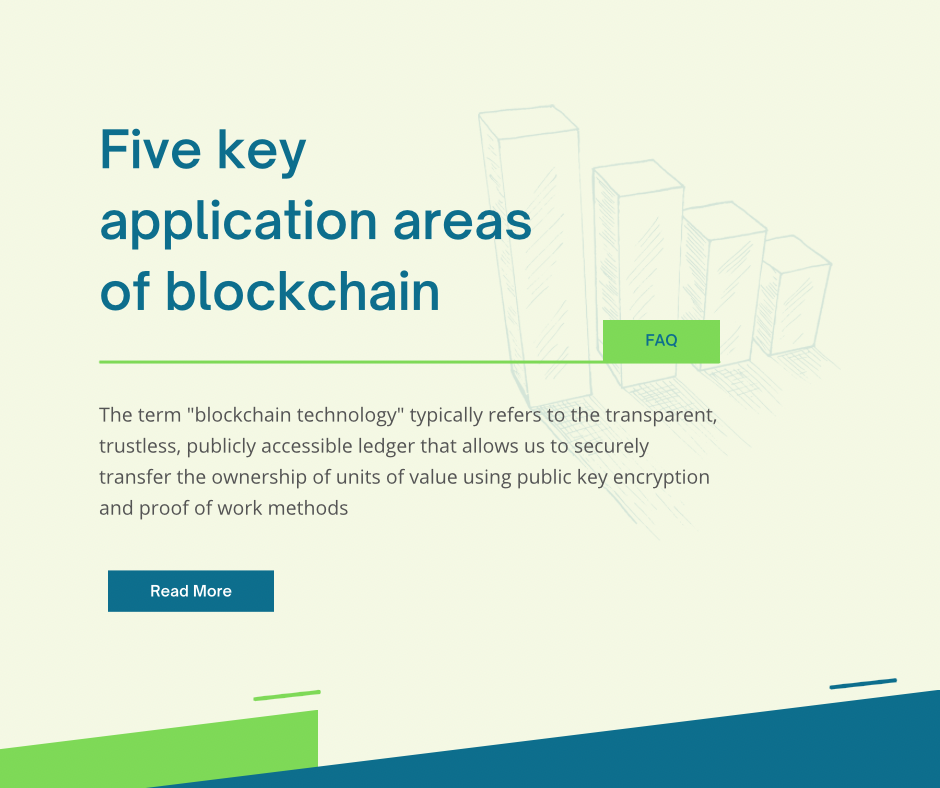 Blockchain technology has numerous potential applications across various industries. Here are five key areas where blockchain technology is being applied:
Cryptocurrency: Blockchain technology was first developed to support the creation and exchange of cryptocurrencies such as Bitcoin, Ethereum, and Litecoin. These cryptocurrencies use blockchain to create a decentralized digital currency that allows for secure and transparent transactions without the need for intermediaries like banks.

Supply chain management: Blockchain can be used to track the movement of goods and products throughout the supply chain. This provides greater transparency and accountability, reduces fraud, and improves efficiency in the supply chain.

Healthcare: Blockchain can be used to securely store and share patient data across different healthcare providers, enabling more efficient and accurate diagnoses and treatment plans. It also allows patients to have greater control over their own health data.

Identity management: Blockchain can be used to create a decentralized and secure system for managing identities. This can reduce identity theft and fraud and give individuals more control over their own personal data.

Smart contracts: Blockchain can be used to create self-executing contracts that are automatically executed when certain conditions are met. This can reduce the need for intermediaries like lawyers and banks, making transactions more efficient and cost-effective.