COLORHOME DEVELOPERS PRIVATE LIMITED Construction No:37, A Block, 6th Street, Anna Nagar East, Chennai – 600 102.
---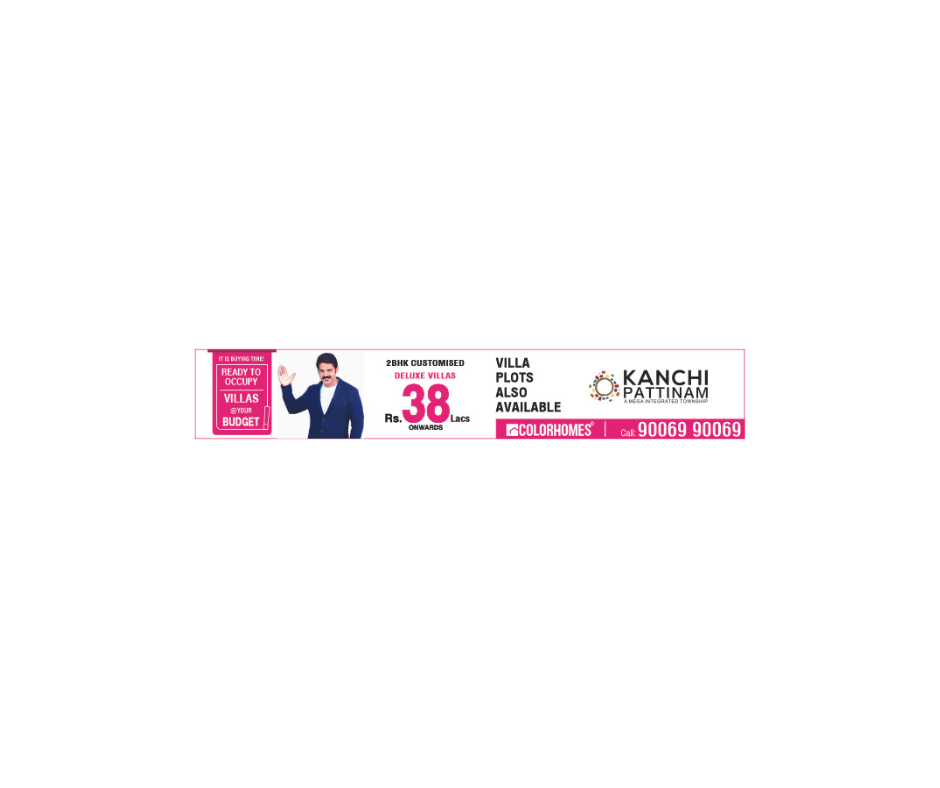 COLORHOME DEVELOPERS PRIVATE LIMITED
Construction
Corporate Office
No:37, A Block, 6th Street,
Anna Nagar East,
Chennai – 600 102.
Mobile : 90069 90069
Email:
enquiry@colorhomes.in
customercare@colorhomes.in
feedback@colorhomes.in

ABOUT COLORHOMES

Colorhomes are a group of young, qualified and high quality conscious professionals engaged in construction and realestate found in the year of 2008. The company has specialization in designing, planning and execution of residential apartments and commercial projects with exceptional quality and built environment. We are a reputed builders and flat promoters ISO 9001:2008 certified company.
Colorhomes is well known for its impeccable quality of construction and delivery style. Colorhomes has been the builder of choice for more than a quinquennium covering more than 3 lakhs square feet of construction and 5 lakhs square feet under construction, with more than 3000 happy families bearing testimony to its promise and integrity.
How many projects done:

We have passed several milestones and started the flagship of Colorfields
We are concentrating on Perumbakkam area with our prestigious projects which are launched and to be launched in coming months
We are planning for our crown of township project at Kanchipuram with a huge area coverage
QUALITY
We are the strong follower of the saying that 'Quality costs less and it pays more in long run'. Consistency in our quality and transparency in our dealing has earned special respect to our company in the area and series of our satisfied customer always inspire us to continue our march towards the excellence of real estate development and offer our latest and technically sound new concept in construction and to ensure the real value of hard earned money.
BUSINESS POLICY
Our business policy is oriented towards the best quality at optimum cost confirming to the construction standards which we ensured by meticulous planning and continuous supervision in each & every stage of construction right from filling of the land to final finish of the project.
The superior quality of building material is used after conducting all relevant technical tests on the subject.
PRIME GOAL
Our prime consideration is to keep our clients in the focus. We anticipate their needs & create value in our products & services to maintain the quality
These factors enable our clients for residences to live their dreams and clients for offices to provide friendly and efficient workspaces to their employees.
---