BAWA MEDICAL MART Bawaa Pharmacy No. 240 & 241, Chairman, Thammannan Rd, Four Roads, Salem - 636009, Tamilnadu.
---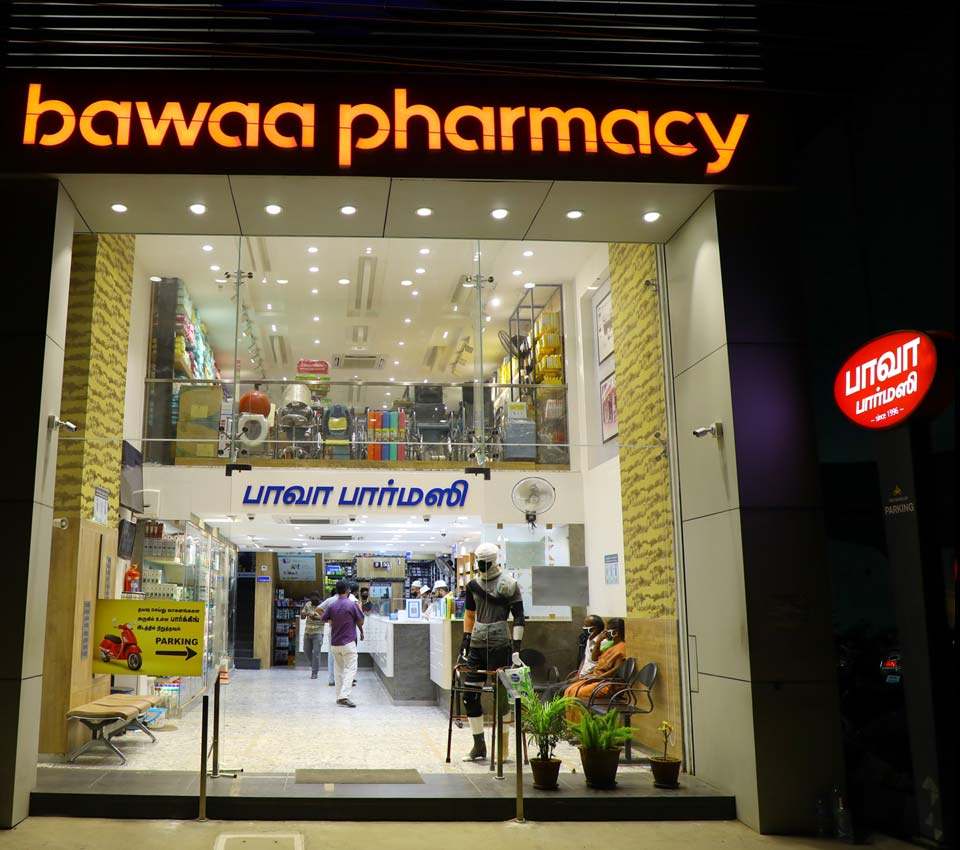 BAWA MEDICAL MART
Bawaa Pharmacy
Registered Office :
No. 240 & 241, Chairman, Thammannan Rd, Four Roads, Salem - 636009, Tamilnadu.
Mobile : +91 94426 23532
Email : enquiry@bawaapharmacy.com

About Us
bawaa® pharmacy, Salem, a sister concern of bawaa® medical mart, Tirupur was established in the year 1996. The organization was founded in the year by Haji K.S. Abdul Hai & Alhaj K.S. Sheik Dawood Ali.
The motivation to do the pharmaceutical business was driven by the dire need for all kind of medicines, drugs and vaccines in the developing localities. We have gained a wide expertise in the field of medicine with more than 50 years of service and experience.
Sticking to our motto from the year of establishment, we give the highest level of commitment in our service to satisfy the customer needs. We take special care in delivering newly launched medicines and short supplied items.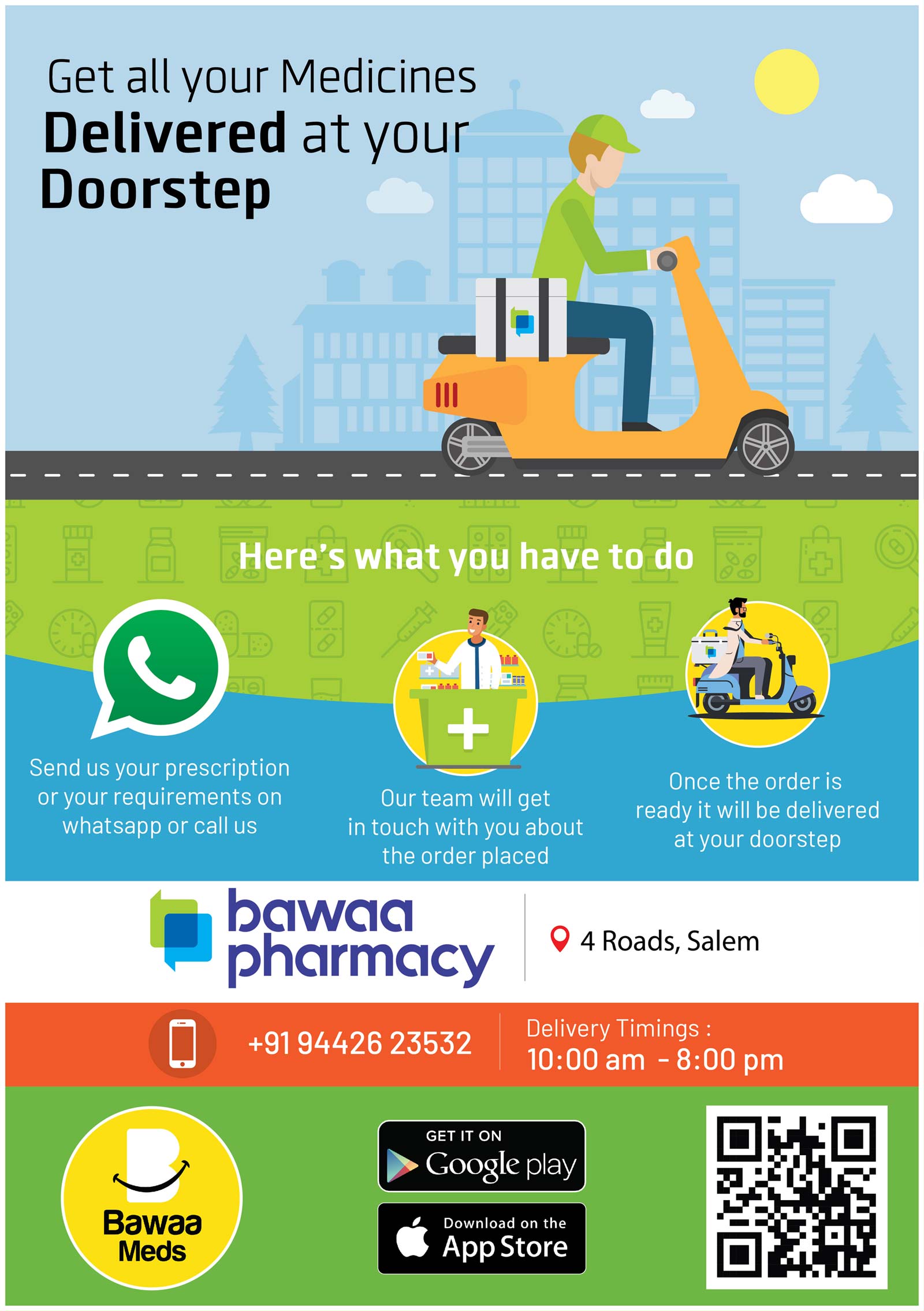 SERVICES
100% genuine medicines
Air conditioned showroom
Fast & Reliable Services.
Doorstep Delivery
24 X 7 properly maintained refrigeration for all cold chain products
Trusted Customer Care
Only exact mentioned branded medicines are given as per prescription
Special Care on Life saving medicines & Short Supply Medicines
As per Drug Guidlines the medicines are maintained at the mentioned Controlled Temperature
Shipping Medicines Worldwide for International Patients.
Exporting Medicines Worldwide for International Customers.