Avail MILT – A life transforming opportunity
---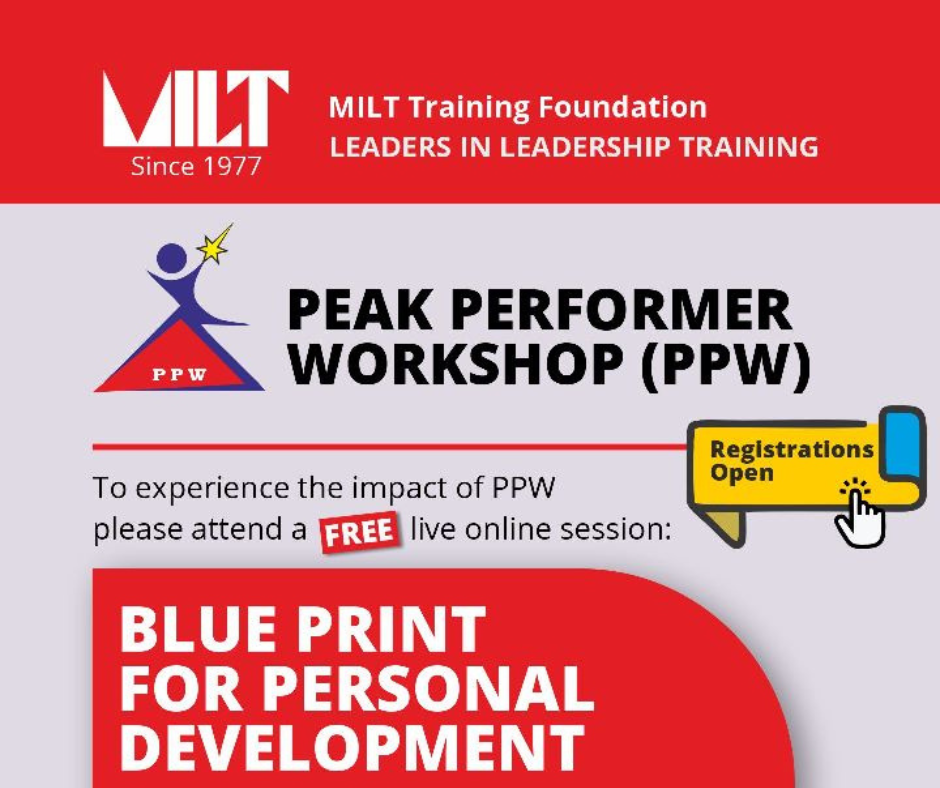 *MILT*- A place where leaders are born!
*MILT Training Foundation (India)* - a pioneer in the field of Personal Development training is conducting an internationally acclaimed live online *PEAK PERFORMER WORKSHOP (PPW).*
To experience the impact of PPW please attend a FREE live online session:
*BLUE PRINT FOR PERSONAL DEVELOPMENT*
*Date:* Saturday, February 11, 2023
*Duration:* 2 hours;
*Time:* 4.00pm* (IST)
Please login 15 earlier
*Synopsis of PPW:*
*Register in advance for this meeting:*
https://us02web.zoom.us/meeting/register/tZYrdu2qrTMrEt2kFFpNkbUPEmhNyVgHfn1M
After registering, you will receive a confirmation email containing information about joining the meeting.
*MILT YouTube Channel:*
https://www.youtube.com/c/MILTTrainingFoundation
*Brief Profile of MILT:*
For clarifications, please WhatsApp: 9940188896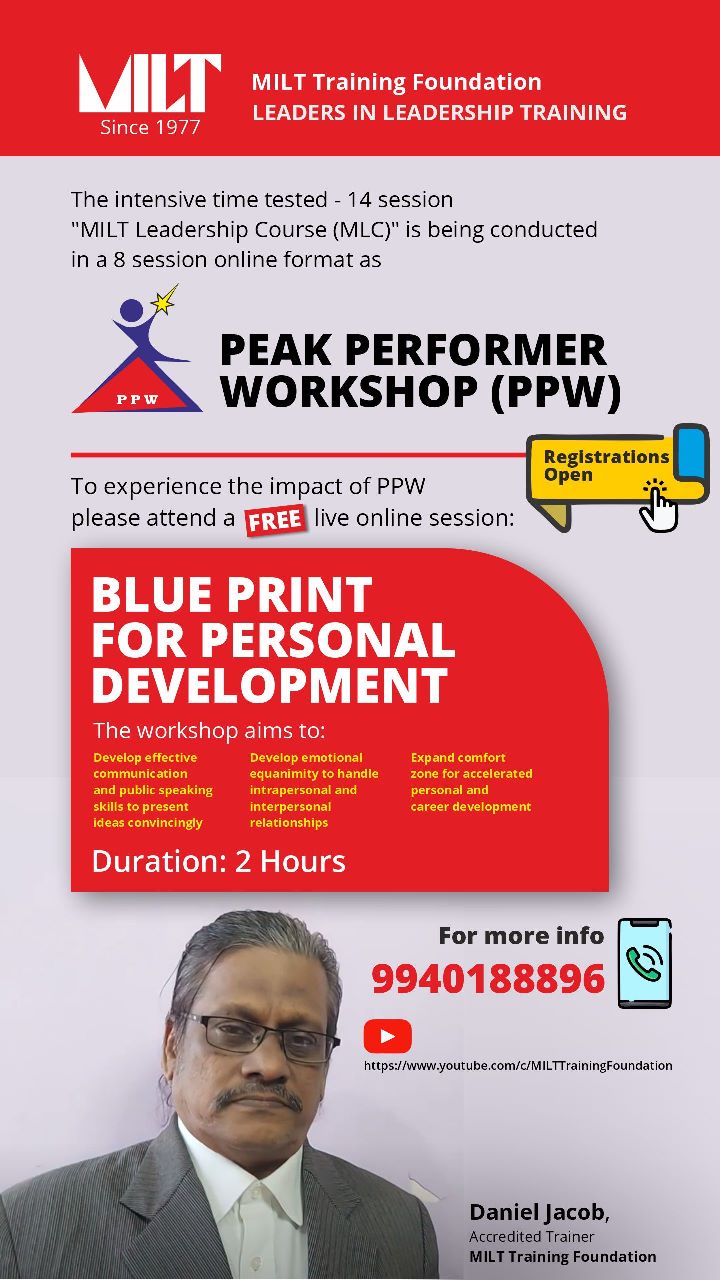 You are welcome to share with like-minded people.
Avail MILT – A life transforming opportunity!