VIDEOGRAPHER JOBS IN CHENNAI
---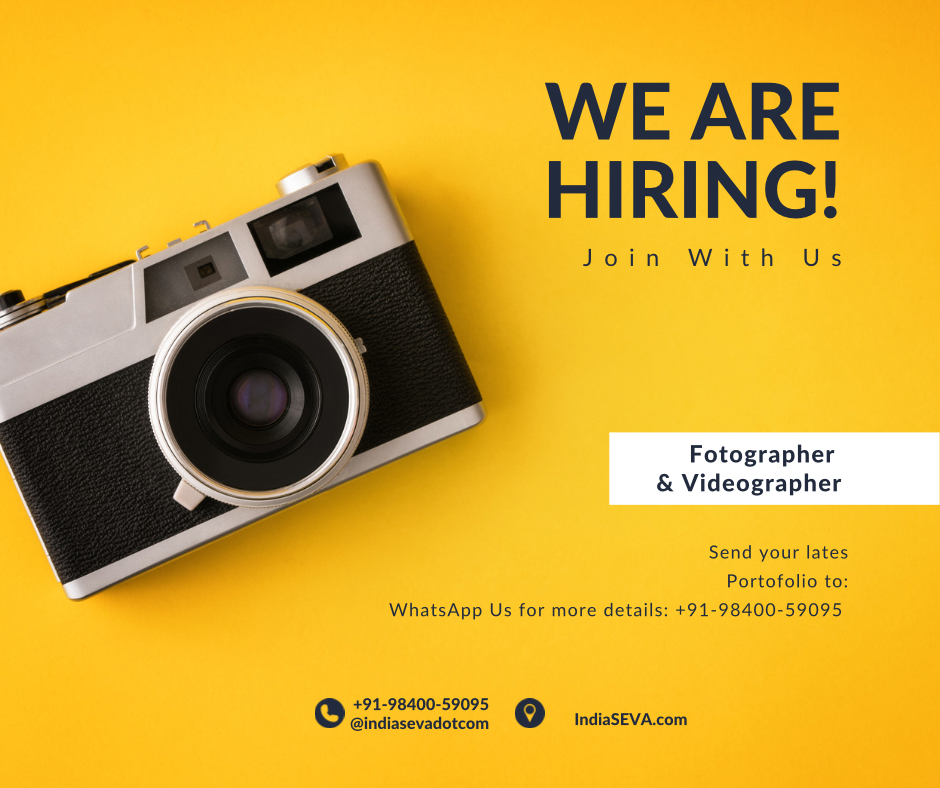 VIDEOGRAPHER JOBS IN CHENNAI And TAMIL NADU
WORK FROK YOUR HOME TOWN OPTION AVAILABLE
We're looking for videographers to join the IndiaSEVA.com team in Chennai.
IndiaSEVA.com is a young, fast-paced digital media and social media marketing company brought to life by StarDotStar Software Ltd, Backed by 30 years of trust.
The candidate should be handy with a video camera, have an eye for details and editing.
He/She shouldn't be afraid to get their hands dirty, and script/ideate/produce video content on their own.
Being a good actor/voice-over artist/sound engineer (read musician) is an added advantage.

You should know:
•
Adobe Premiere Elements
•
Or other video editing software Canva /InShot
•
Or other image editing software.
IndiaSeva.com is a part of Stardotstar and is a leading content market blog that does recipes, features, interviews, how-to videos from around the country. You will be responsible for shooting videos for the brands that Stardotstar works with, and our internal projects.
Travelling within the city is an integral part of the job. We will provide a travelling allowance. Freshers are welcome. This is a full time job, in Chennai. The job may involve occasional official trips outside of the city if required by a client.
SUPER CHARGE YOUR CAREER
CONTACT US
Reach Us
WhatsApp Us for more details: Bit.ly/wa59095
Stardotatar Software Ltd,
A6, Basement, Gemini Parsn Complex, No.1 Kodambakkam high road, Near Hotel Palmgrove Nungambakkam Chennai-34,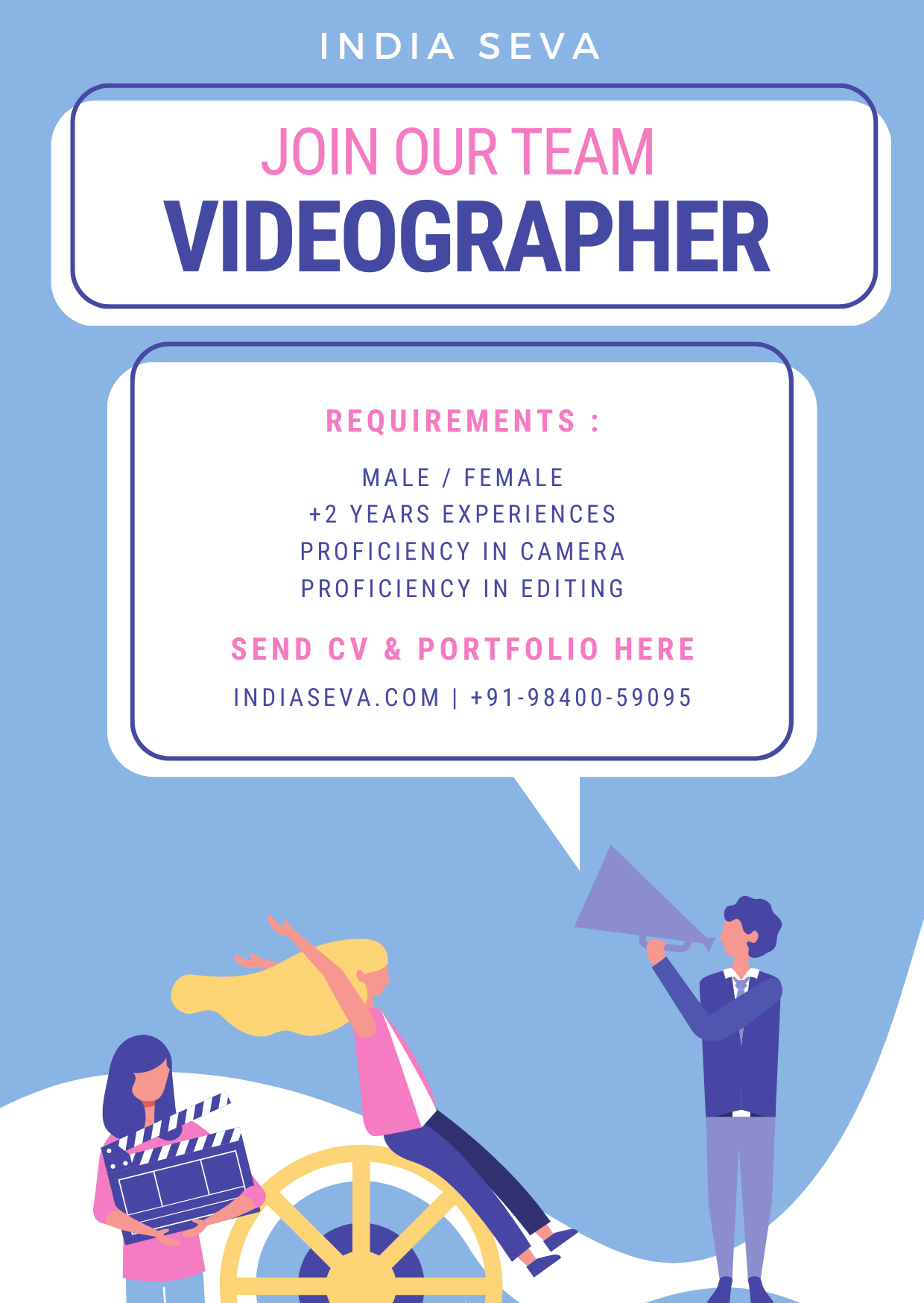 ---
Anchor / Show producer
We are looking for Anchor cum Show producer for indiaSeva Youtube channel
• Ability to produce useful / informative / business / educational / women centric content and manage artist coordination
• Prior expereince working in youtube channel
• 2+ years of experience in Interview, Anchoring and voice over
• Presentable with good command over Language and PRO connect
Job Type: Regular / Permanent
Salary: ₹15,000.00 - ₹20,000.00 per month
Benefits:
• Paid time off
Schedule:
• Day shift
Supplemental pay types:
• Shift allowance
COVID-19 considerations:
yes
Experience:
• total work: 1 year (Preferred)
---
Youtube Anchor | Vj | Voice Over Expert
Fluent in English, Tamil and Hindi
Good presentation skills
Fast learnerCandidate profile
• High energy individual who enjoys working with people;
• Sense of humor is an absolute must;
• Theater, music or other artistic skills are appreciated, but not essential;
• Digitally savvy & an avid user of Social Media
• Proficiency in English and Hindi;
• Prior experience as Radio Jockey/ VJ/ event hosts ,Master of Ceremonies (MC) is preferable;
• Well-honed...
———
IndiaSeva is venturing into a SMB promotional channel.
We are looking for a voice over artist to read out the curated script.
Voice over should be sent on or before the given time.
Payment + Incentives
https://bit.ly/3GyVcfa subscribe to our indiaseva network.