US banned TikTok
---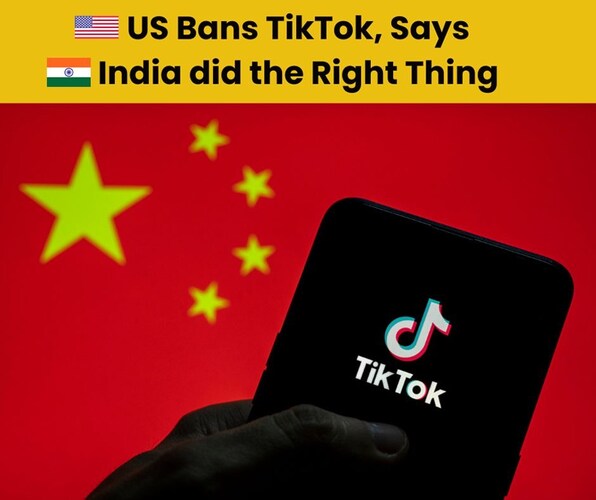 The US banned TikTok last week on all House-managed devices and said India set an "incredibly important precedent" by banning TikTok two and a half years ago.
We need to follow India's lead more broadly to weed out other nefarious apps. Said Brendan Carr, FCC Commissioner. He also said that TikTok operates as a sophisticated surveillance tool.
India started banning Chinese apps over #dataprivacy concerns. India has since banned hundreds of apps, including TikTok, PUBG Mobile, Battlegrounds Mobile India, and UC Browser, with affiliation to China in the past 2 years.
"For those who argue that there is no way to ban an app, India is an example of a country that has done it and done it successfully."
Even Silicon Valley is following and appreciating India's steps taken on data privacy. This is high time that we understand how external sources can misuse data to manipulate an entire generation.
What do you think? Was India right in banning TikTok and other Chinese apps?