Oakridge Energy - Get Your Solar Quote
---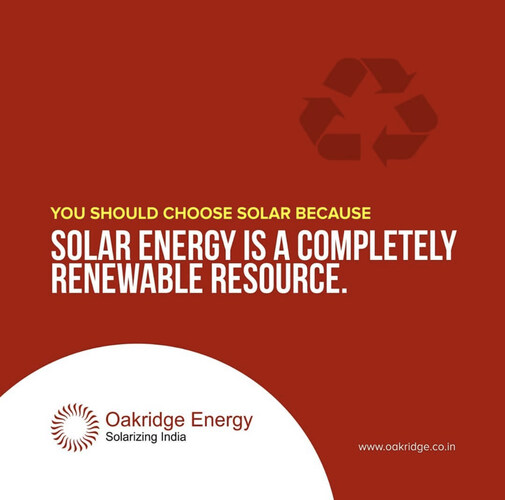 Get Your Solar Quote
Oakridge Energy
Oakridge Energy is reputed as rooftop panel installation market leader in 6 North Indian States. We provide end to end solar installation services for industries, rooftop and commercial establishments. We can help with our technical expertise, reliable solar solutions and a wide knowledge of solar industry. We have catered to over 500 clients across India in past 5 years, by offering the most recent developments in solar photovoltaic technology employing better modules, more effective inverters, and more robust constructions, we assist enterprises in converting to clean and green energy. We employ implementation teams with training from the National Institute of Solar Energy that are skilled and knowledgeable.
Oakridge is North India's leading solar rooftop developer and contractor. We bring over 100 man-years of experience in project design, implementation and service. Our company was founded in 2012 and we have developed power projects across thermal, hydro and solar power.
Oakridge has an experienced team and over 150 successful implementations across North India. We are empanelled with the Ministry of New and Renewable Energy, Government of India, and count as our clients various leading organizations such as Airports Authority, NTPC, Amazon group, L& T, RJ Corp, TDI group, Delhi Public Schools, Sanathana Dharma Institutions, etc.
Oakridge Energy
B 6/10, Block B6, Humayunpur
Safdarjung Enclave
New Delhi, DH 110029
Phone: +91-7303657804