Get NEW Clients! Write up & Listing is 100% FREE
---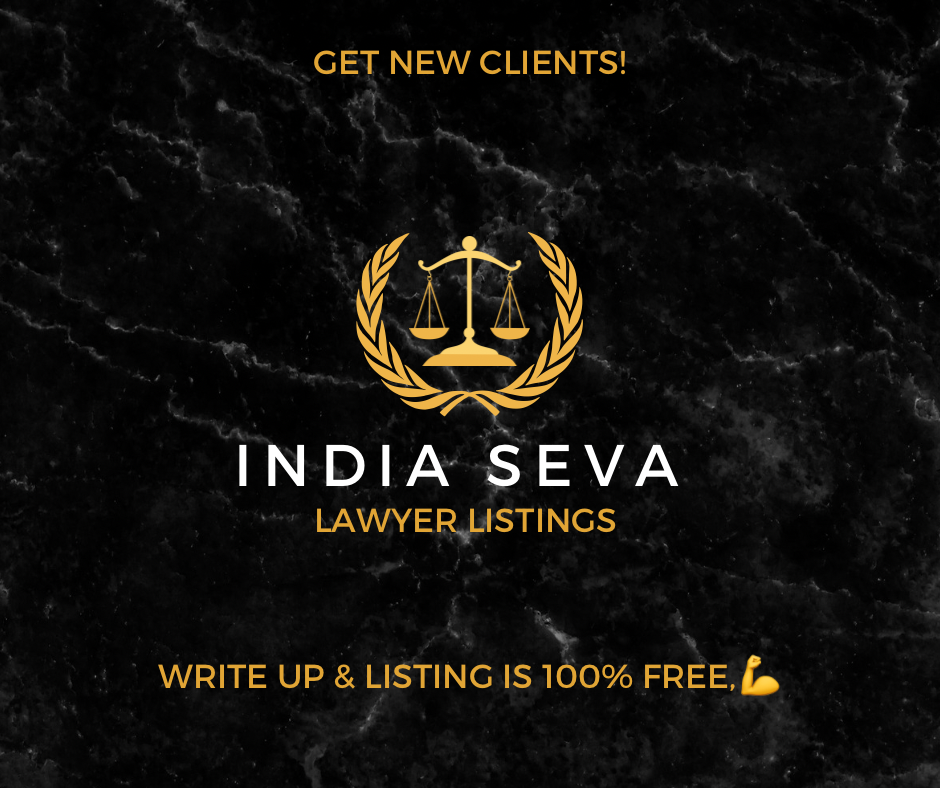 Get NEW Clients!
Write up & Listing is 100% FREE,💪
IndiaSeva.com/advocates-lawyers/

What you can do with it!
The Fastest, Easiest, and Most Reliable System for Getting More Clients Than You Can Handle Even if You Hate Marketing and Selling.
Online Marketplace:
Supercharge Your Brand in the Exploding Online Marketplace
Get customer chats direct from your landing page.
Grow your business with IndiaSEVA.com.
Get started, Call 98409-59095 for assistance.
---
Welcome to our lawyer directory!
Our platform is designed to help you find the right lawyer for your legal needs. We have a large database of lawyers from various practice areas, including divorce & family law, real estate law, criminal law, and more. Our directory is easy to navigate, and you can find a lawyer who specializes in your specific legal issue in just a few clicks.
Our platform also offers the convenience of direct communication with the lawyers listed on our directory through WhatsApp. This means that you can interact with the lawyer of your choice directly and discuss your legal matter in real-time. Our platform takes the hassle out of finding the right lawyer, and you can rest assured that you'll be connected with a qualified and experienced lawyer who can handle your legal issue.
Whether you need a divorce lawyer, a real estate lawyer, a criminal lawyer, or any other type of lawyer, we have you covered. Our directory is updated regularly, and we only list lawyers who are licensed and in good standing with their respective bar associations. This ensures that you'll be working with a reputable and trustworthy lawyer who has the necessary qualifications to handle your case.
Finding the right lawyer can be stressful, but with our platform, it doesn't have to be. Our lawyer directory makes it easy to find the right lawyer for your legal needs, and with the added convenience of direct communication through WhatsApp, you can start working with a lawyer right away. So why wait? Browse our directory today and find the right lawyer for your legal matter.
---