Mini cooper SE Pre-owned car
---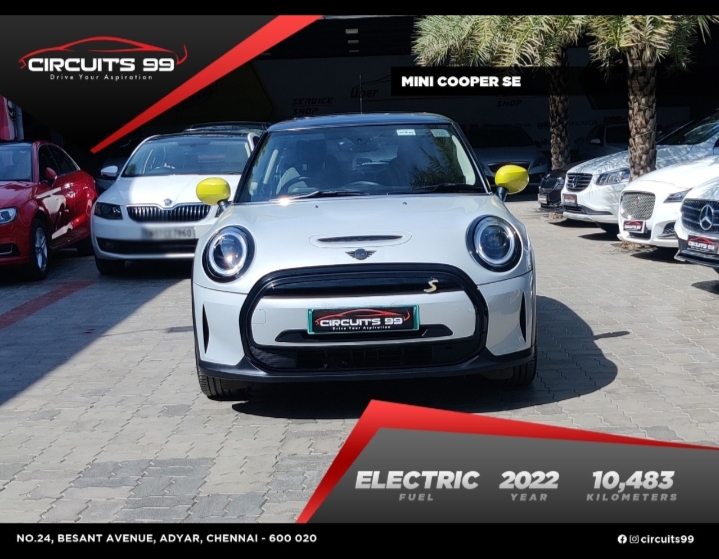 We're excited to offer you a Limited plus MT pre owned car. This car is the perfect blend of style and performance, and is sure to turn heads wherever you go. Below, you'll find a list of specifications and features that make this car stand out from the rest.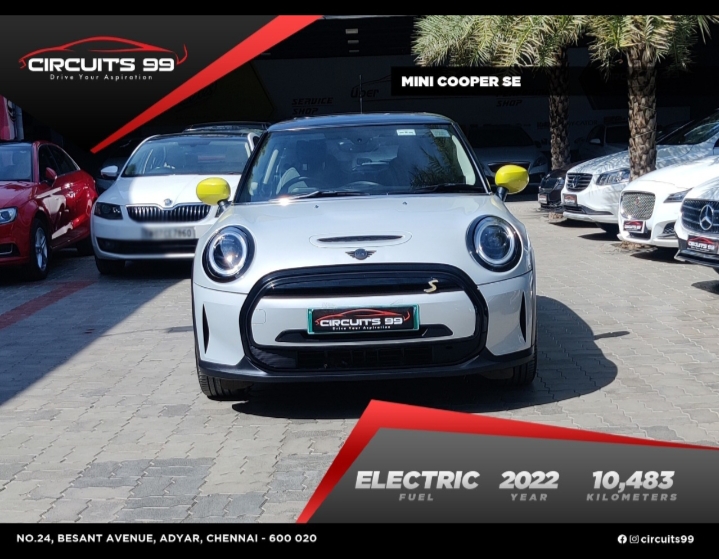 Specifications for the Mini Cooper SE 2022 year model:
Electric Motor: The Mini Cooper SE 2022 is powered by a 135 kW (181 hp) electric motor with a maximum torque of 270 Nm (199 lb-ft).

Battery Capacity: It comes with a 32.6 kWh high-voltage lithium-ion battery pack.

Range: The Mini Cooper SE 2022 has an estimated EPA-rated range of 110 miles (177 km) on a single charge.

Charging: The Mini Cooper SE 2022 comes standard with a Level 1 charging cable that allows you to charge it using a standard 120-volt household outlet. It can also be charged using a Level 2 charging station, which can charge the battery from empty to 100% in about 4 hours. Additionally, the car is compatible with DC fast-charging stations that can provide up to 80% charge in just 35 minutes.

Transmission: It has a single-speed automatic transmission.

Acceleration: The Mini Cooper SE 2022 can accelerate from 0 to 60 mph in 6.9 seconds.

Top Speed: The car has a top speed of 93 mph (150 km/h).

Braking System: The car comes equipped with a regenerative braking system that recovers energy during braking and recharges the battery.

Interior Features: The Mini Cooper SE 2022 has a modern interior with a 6.5-inch touchscreen display, Apple CarPlay, Android Auto, and Bluetooth connectivity. It also features a panoramic sunroof, heated front seats, and a leather-wrapped steering wheel.

Safety Features: The car comes with standard safety features such as automatic emergency braking, lane departure warning, forward collision warning, and a rearview camera.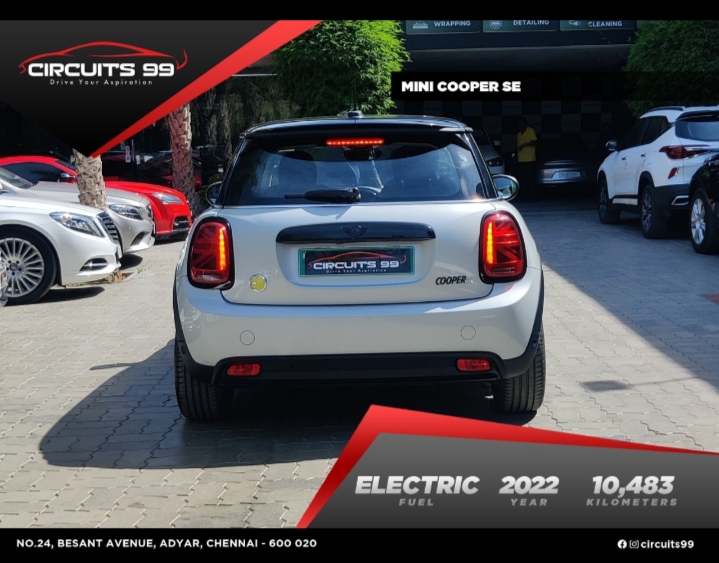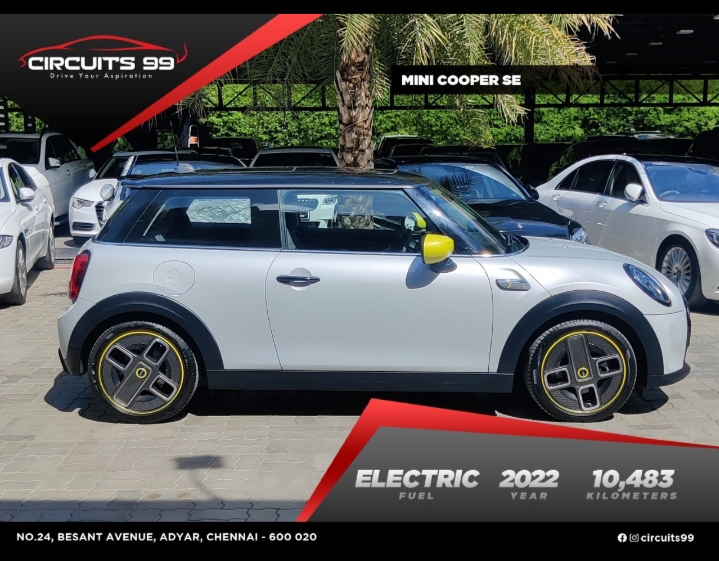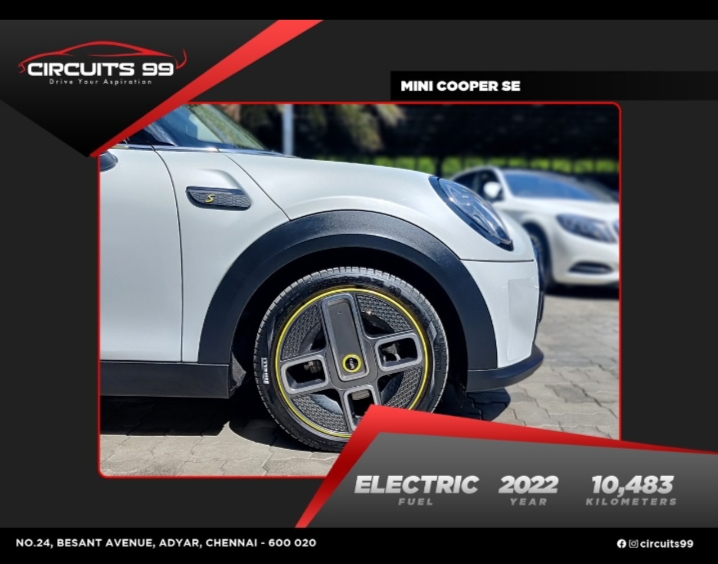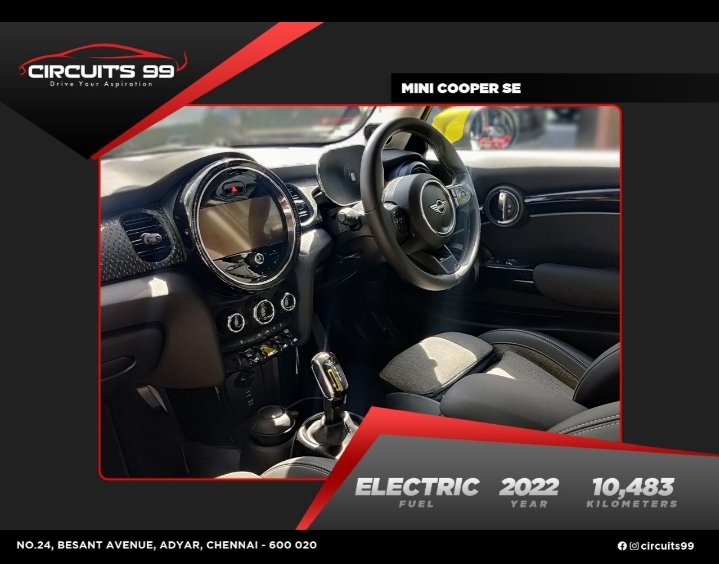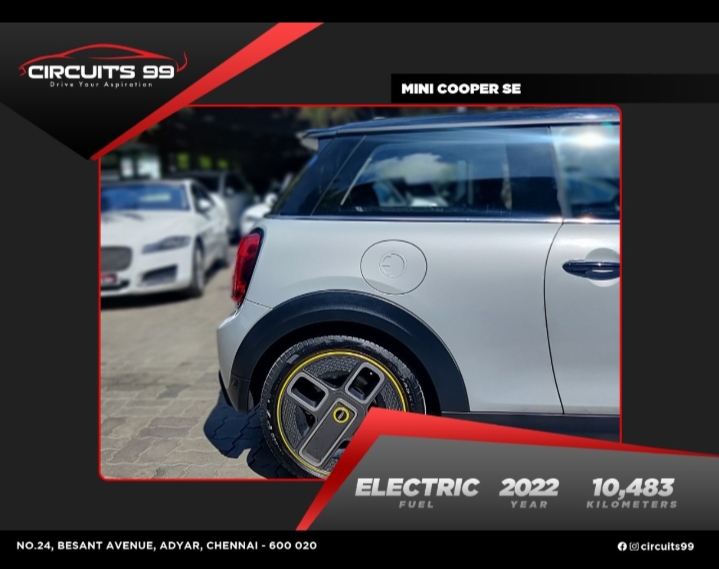 Buy premium used cars from circuits 99, offering used cars of Audi, BMW, Mercedes and many more brands. Call Now.
Circuits99 has been raising the standard of used car retailing with one of the most innovative and reliable used vehicle programs ever created.

Make your dream of luxury a reality now at #Circuits99 Luxury Pre-owned car SuperStore. Chennai's first one-stop solution for your car .

CHENNAI'S 1st ONE STOP SOLUTIONS FOR YOUR CAR! ♻️ Pre Owned Cars Buying/Selling Premium Car Service Accessories Ceramic Coating & More