Hummer H3 3.7 Pre-owned car
---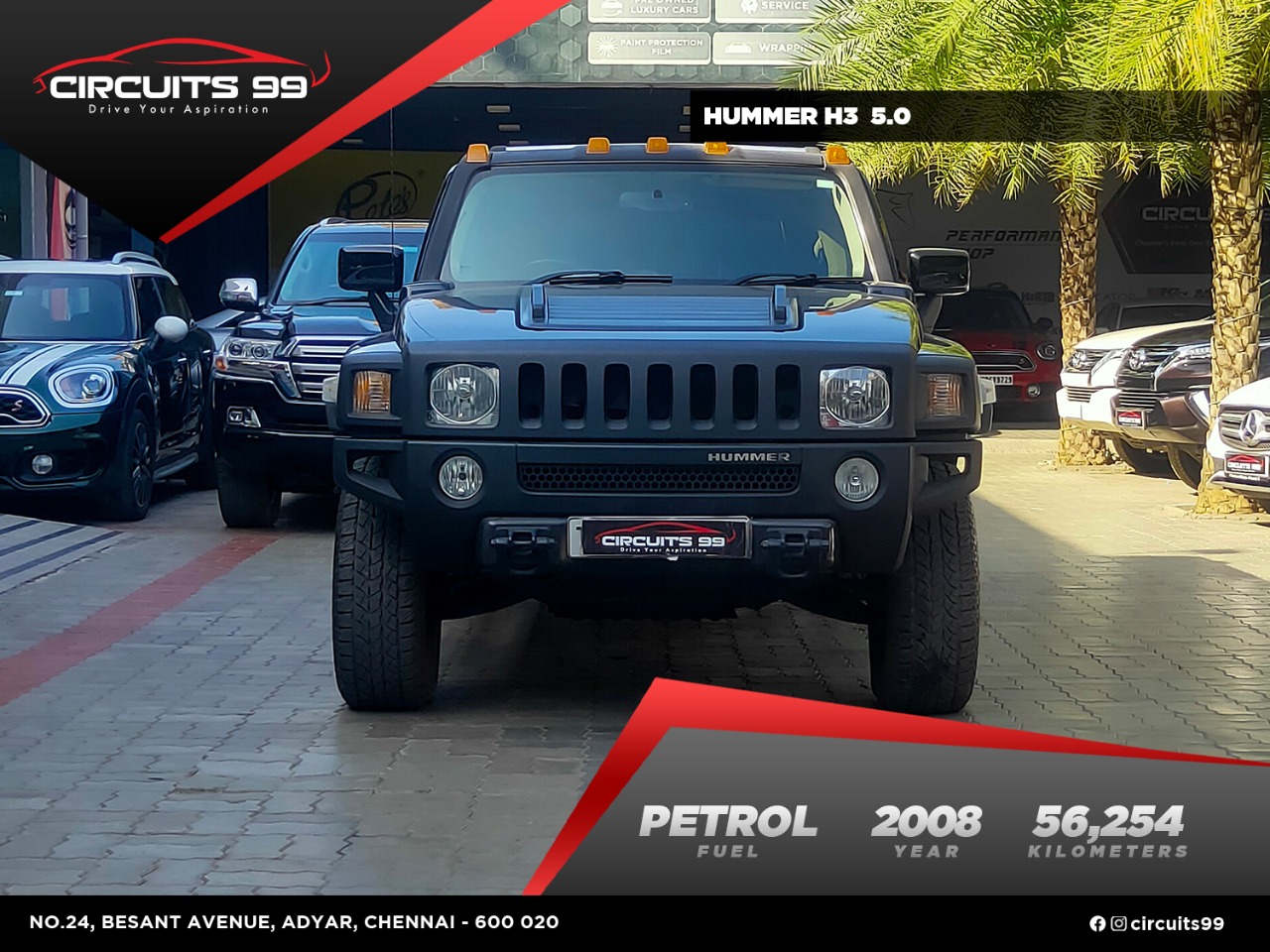 Welcome To Circuits99!
We're excited to offer you a 2008 Hummer H3 . This car is the perfect blend of style and performance, and is sure to turn heads wherever you go. Below, you'll find a list of specifications and features that make this owned car stand out from the rest.
Looking for a rugged, powerful, and iconic SUV that can handle any terrain? Check out this 2008 Hummer H3 3.7 petrol car, available now as a pre-owned vehicle with only 56,000 kms on the clock. With its distinctive boxy design, impressive off-road capabilities, and comfortable cabin, the Hummer H3 is a great choice for adventurers, families, and collectors alike. Here are some of the key advantages of this vehicle:
Iconic design: The Hummer H3 is instantly recognizable on the road, thanks to its boxy shape, bold grille, and beefy tires. This car has a commanding presence that exudes confidence and capability, and it's sure to turn heads wherever you go.

Powerful performance: Under the hood, the Hummer H3 packs a 3.7-liter inline-five engine that delivers 242 horsepower and 328 Nm of torque. This engine is mated to a four-speed automatic transmission that provides smooth shifts and responsive acceleration. With its full-time four-wheel drive system, locking rear differential, and skid plates, the Hummer H3 can tackle steep hills, deep mud, and rocky terrain with ease.

Spacious and comfortable: Despite its tough exterior, the Hummer H3 is surprisingly comfortable and spacious inside. This car can seat up to five passengers and has plenty of headroom, legroom, and shoulder room. The seats are supportive and plush, and the dashboard is well-organized and easy to read. Plus, with features like air conditioning, power windows, and a CD player, you'll have all the amenities you need for a smooth ride.

Safe and reliable: The Hummer H3 is designed to keep you and your passengers safe on and off the road. It has a sturdy steel frame, a high ground clearance, and multiple airbags to protect you in case of an accident. It also has a range of advanced safety features, such as stability control, traction control, and antilock brakes, that can help you avoid accidents in the first place.

Great value: By choosing a pre-owned Hummer H3, you can get all of these advantages at a fraction of the cost of a new car. This 2008 model has been well-maintained and has low mileage, so you can expect it to perform at its best for years to come. Plus, with its timeless design and durable construction, the Hummer H3 is a classic SUV that is sure to retain its value over time.
Interested in this 2008 Hummer H3 3.7 petrol car? Contact us today to schedule a test drive and experience the power, style, and versatility of this iconic SUV for yourself!