MG HECTOR SHARP Pre-owned car
---
ntroducing the MG HECTOR SHARP - Black Petrol 2021 Registered with only 16,000 Kms, available now at Circuits99. This stunning vehicle is the perfect combination of style and functionality, with advanced features that will take your driving experience to the next level.
With a sleek black exterior and premium interior, the MG HECTOR SHARP will turn heads wherever you go. It is equipped with a powerful petrol engine that delivers a smooth and effortless performance, making it a joy to drive on both city streets and open highways.
The MG HECTOR SHARP is loaded with features that make it stand out from the competition. It comes with a large touchscreen infotainment system, panoramic sunroof, 360-degree camera, automatic climate control, and more. You'll also appreciate the advanced safety features, including multiple airbags, ABS, electronic stability control, and more, that keep you and your passengers safe on the road.
At Circuits99, we pride ourselves on providing only the highest quality pre-owned luxury cars, and the MG HECTOR SHARP is no exception. Our team of experts meticulously inspects and services each vehicle to ensure that it is in top condition before it goes on sale.
When you choose to buy from Circuits99, you can be confident that you're getting a great deal on a high-quality vehicle. We offer competitive pricing and flexible financing options, so you can get the car you want without breaking the bank.
Visit our Luxury Pre-owned Car SuperStore in Chennai to see the MG HECTOR SHARP and our other premium pre-owned vehicles for yourself. Our showroom is filled with the finest selection of used cars from Audi, BMW, Mercedes, and many more luxury brands.
At Circuits99, we are committed to providing our customers with the best possible car buying experience. Call us today to schedule a test drive of the MG HECTOR SHARP or any other vehicle in our inventory. Let us help you make your dream of owning a luxury car a reality.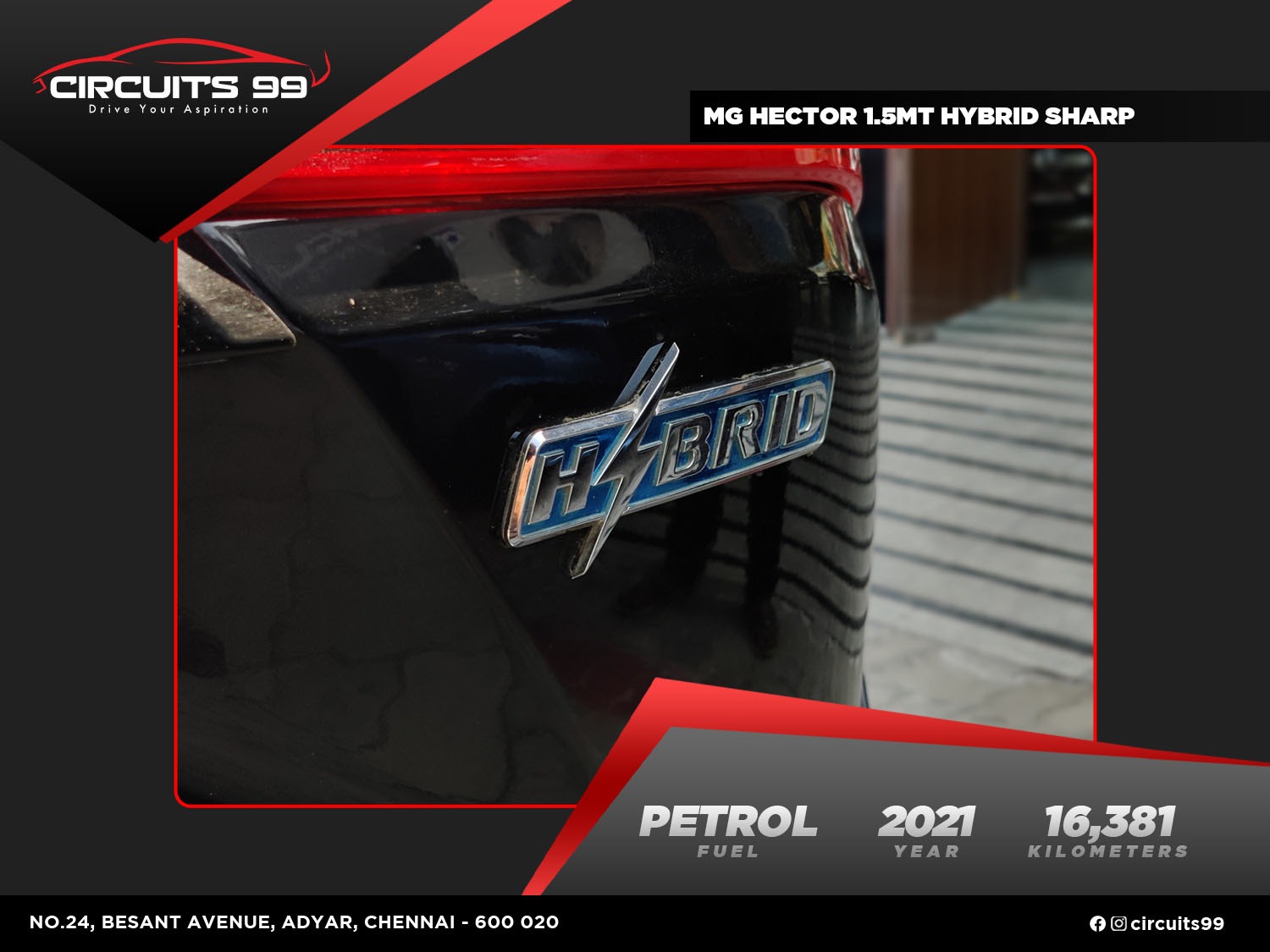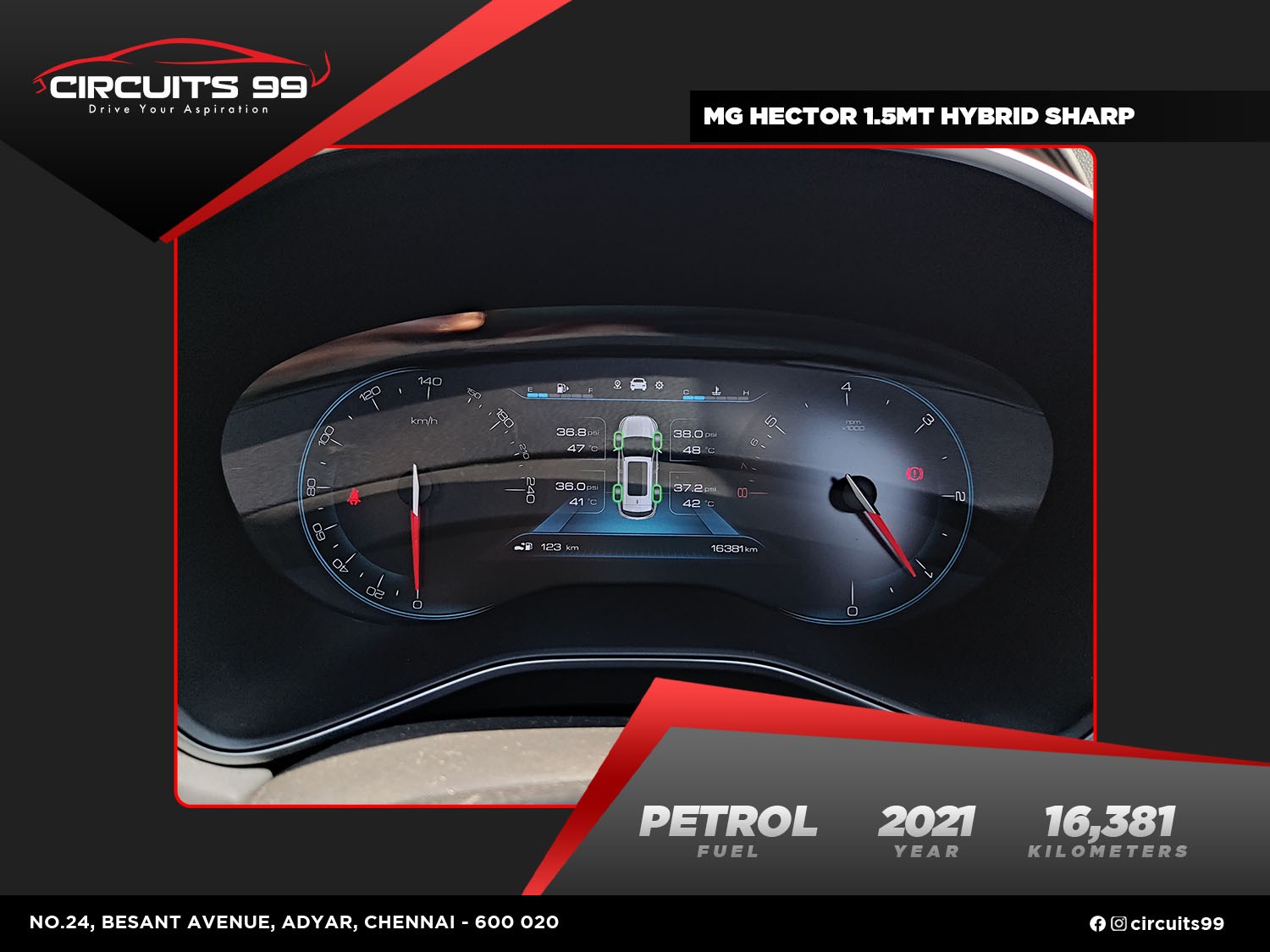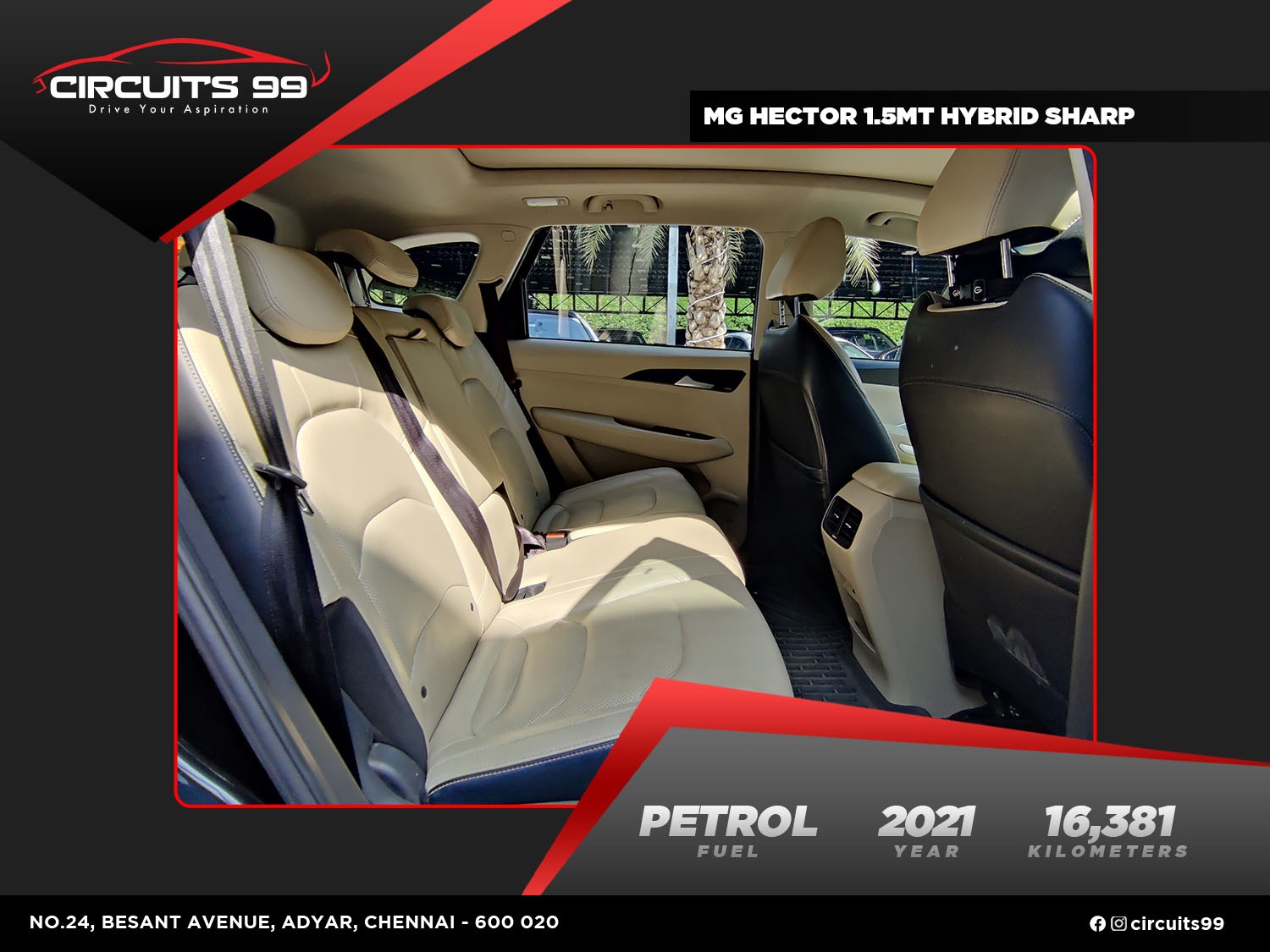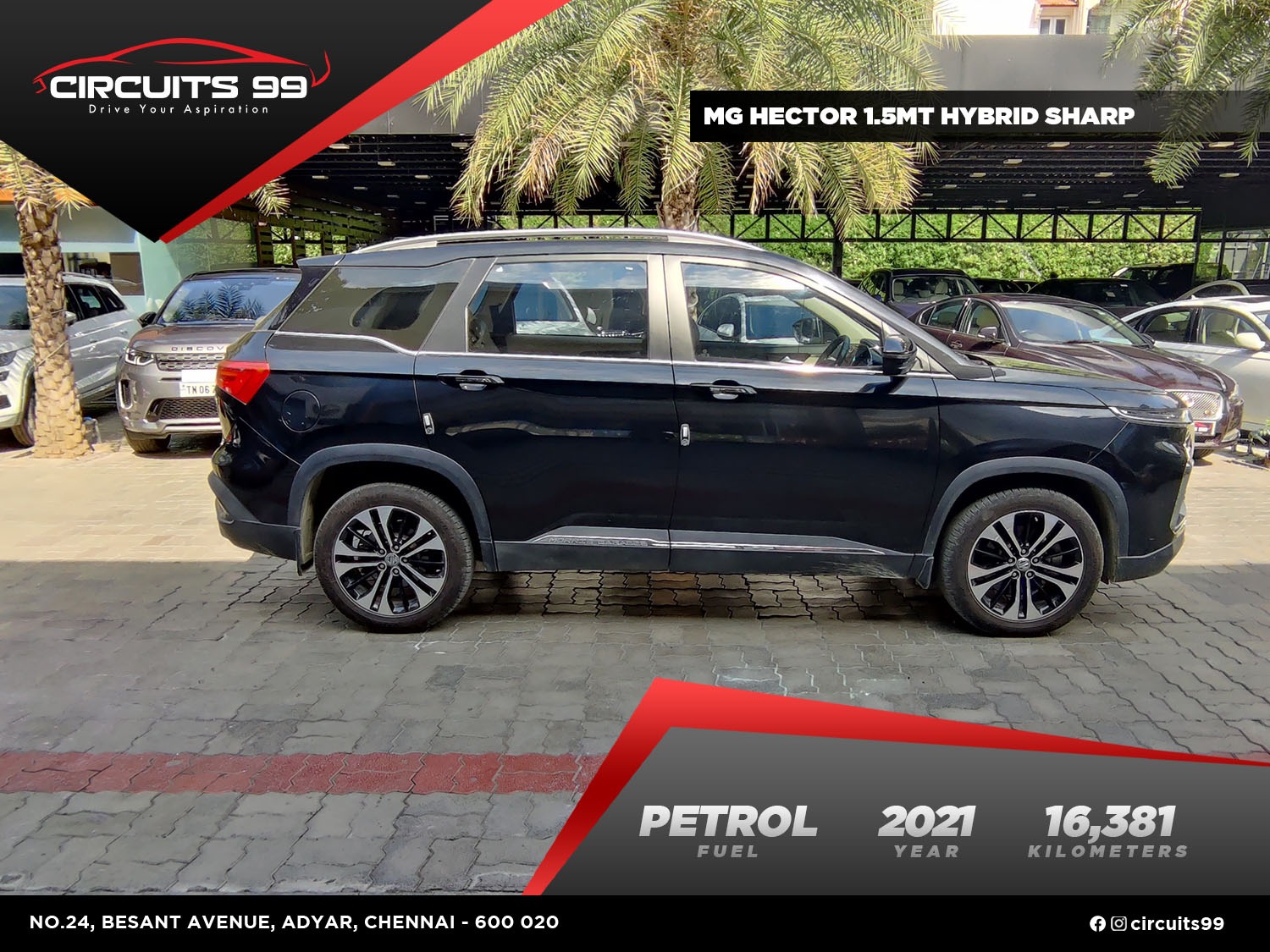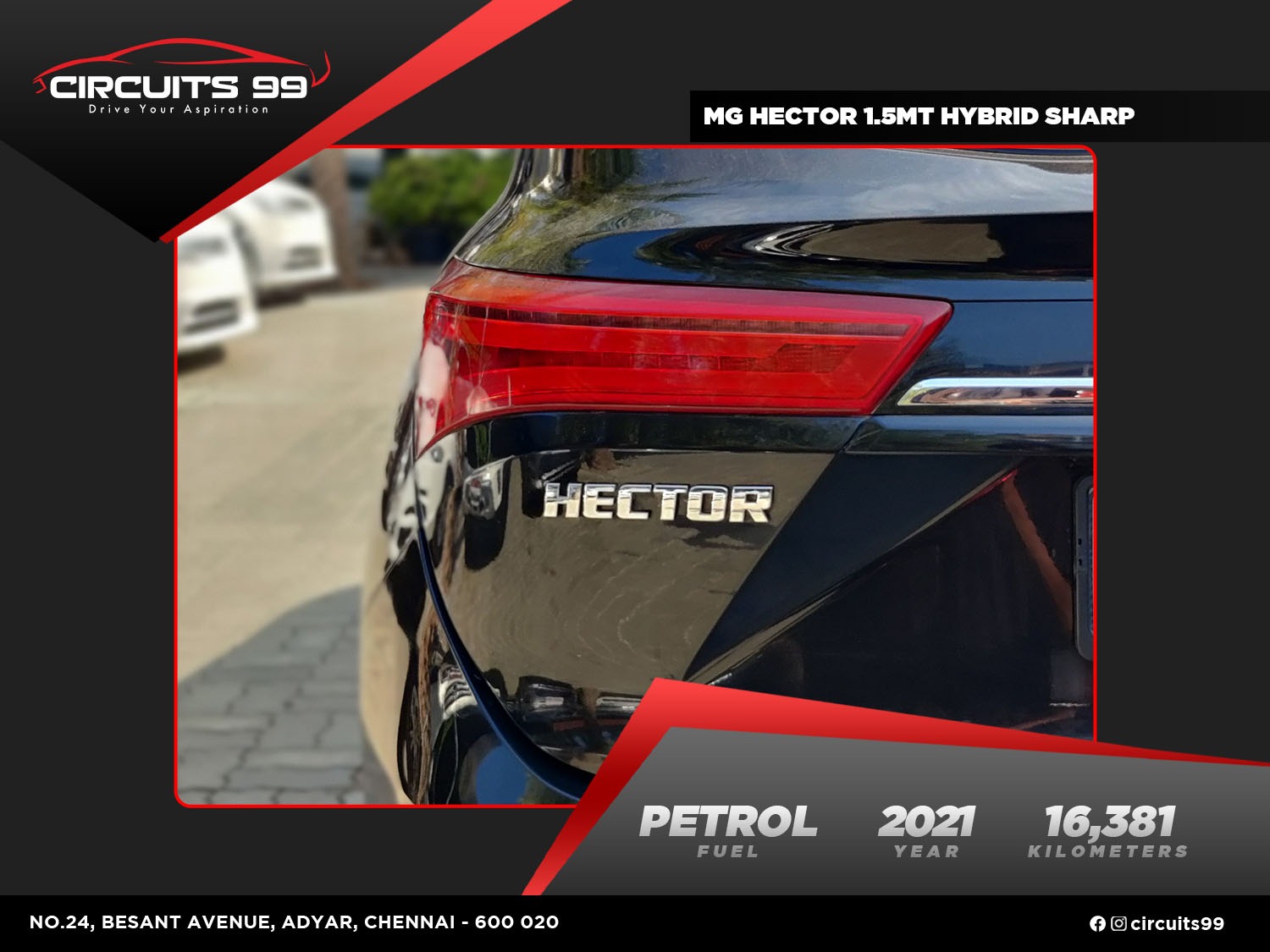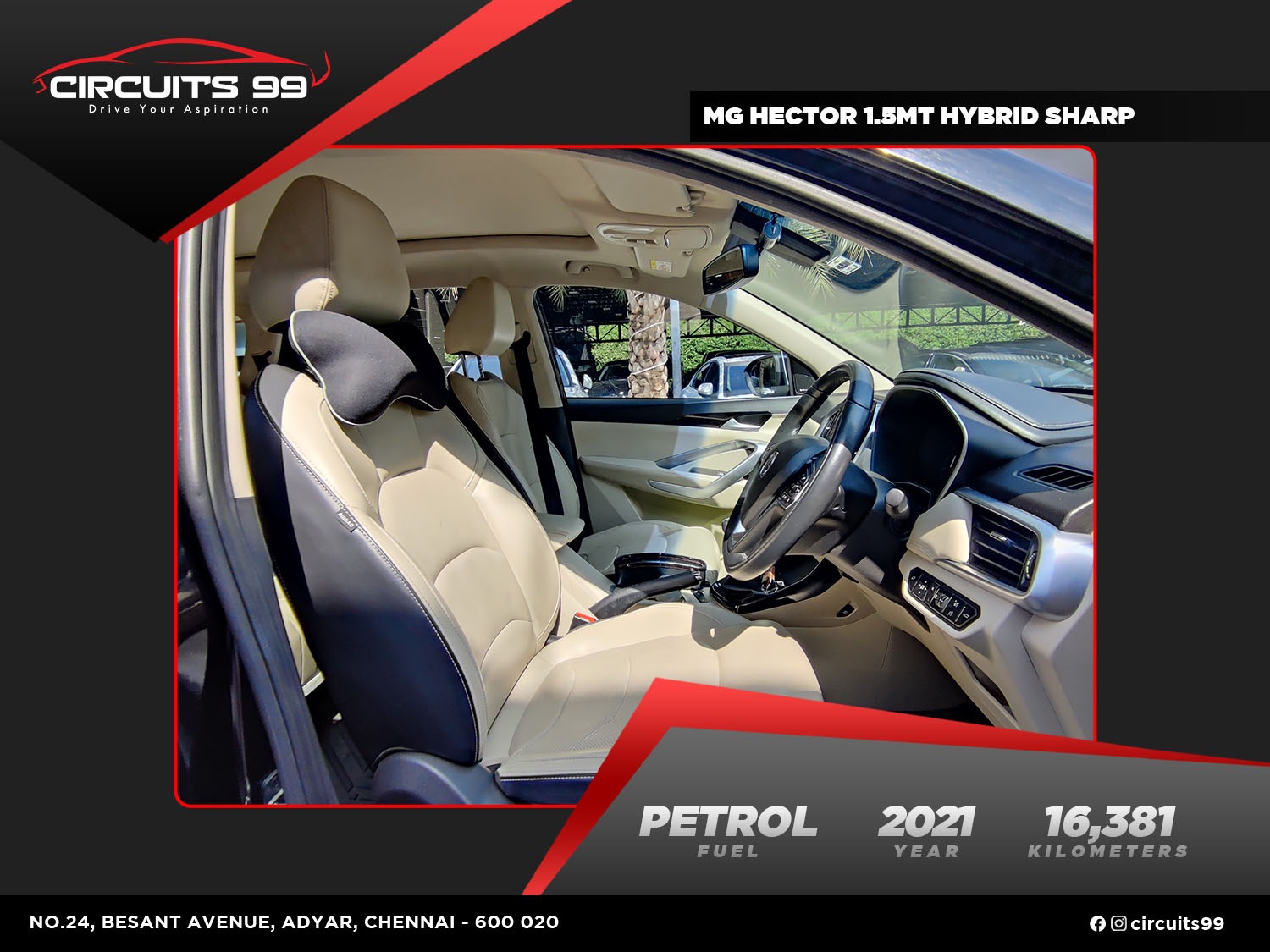 We're excited to offer you a MG HECTOR SHARP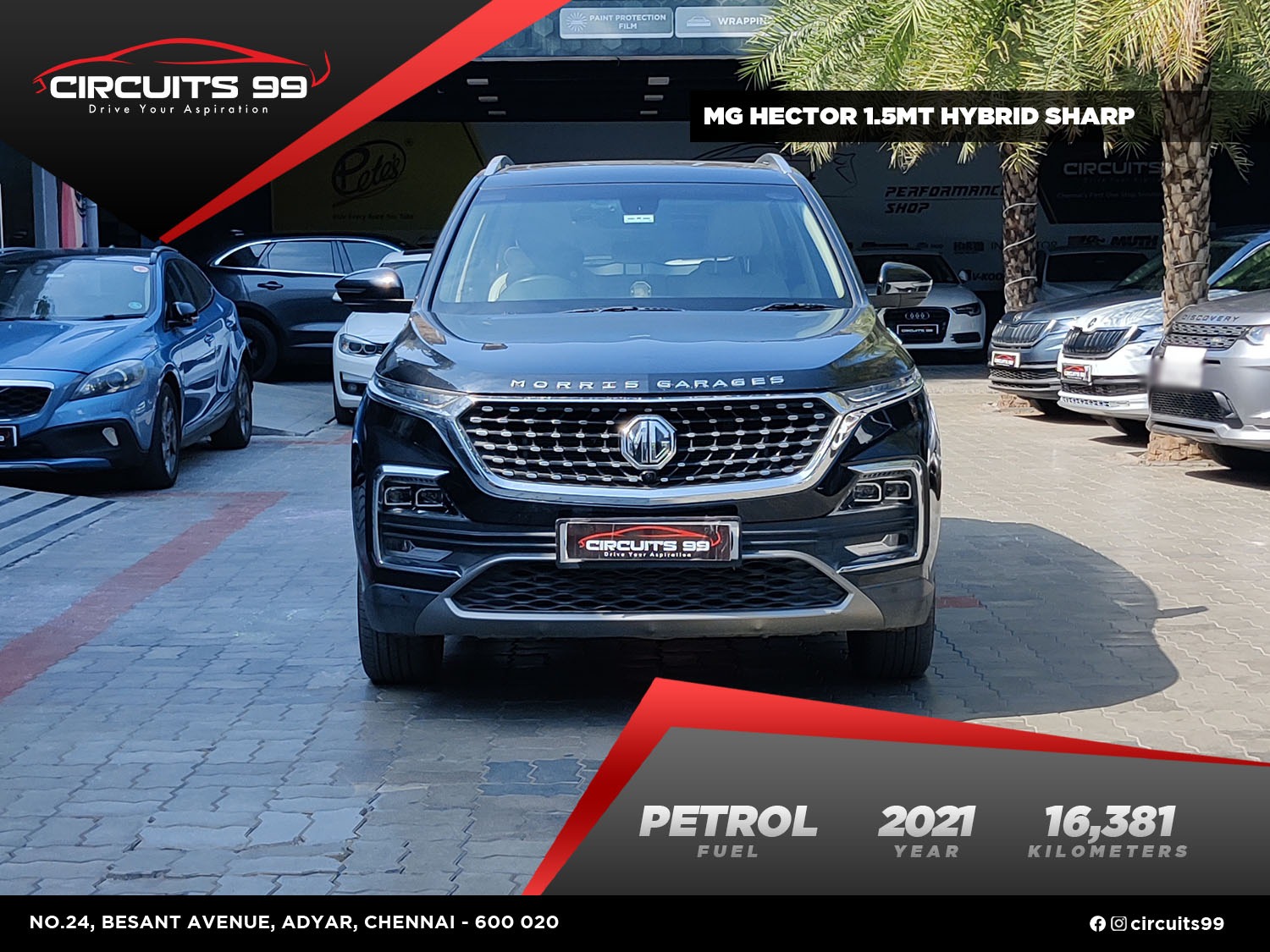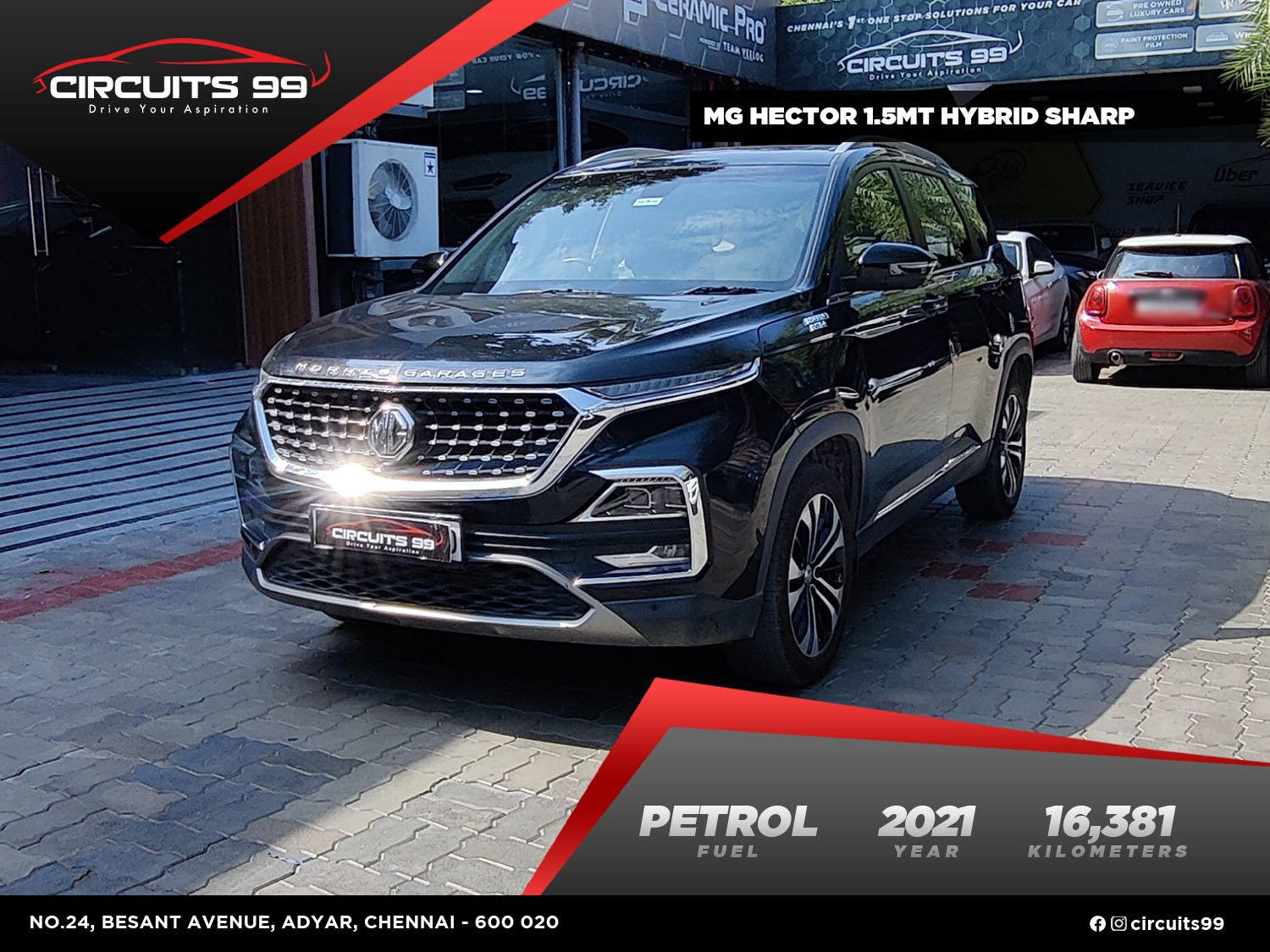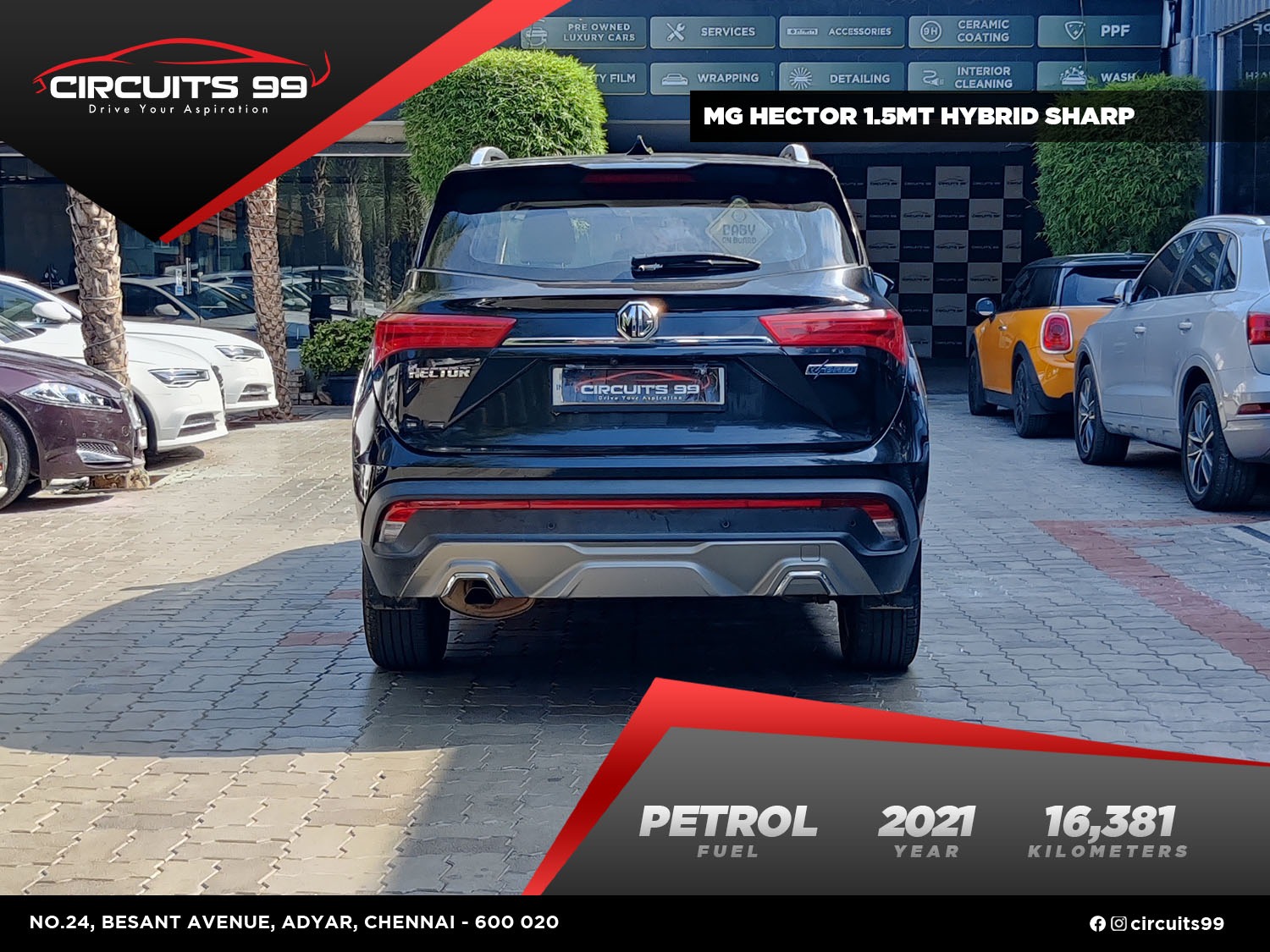 . This car is the perfect blend of style and performance, and is sure to turn heads wherever you go. Below, you'll find a list of specifications and features that make this owned car stand out from the rest.