How to Start transforming your customer experience on WhatsApp Business Platform.
---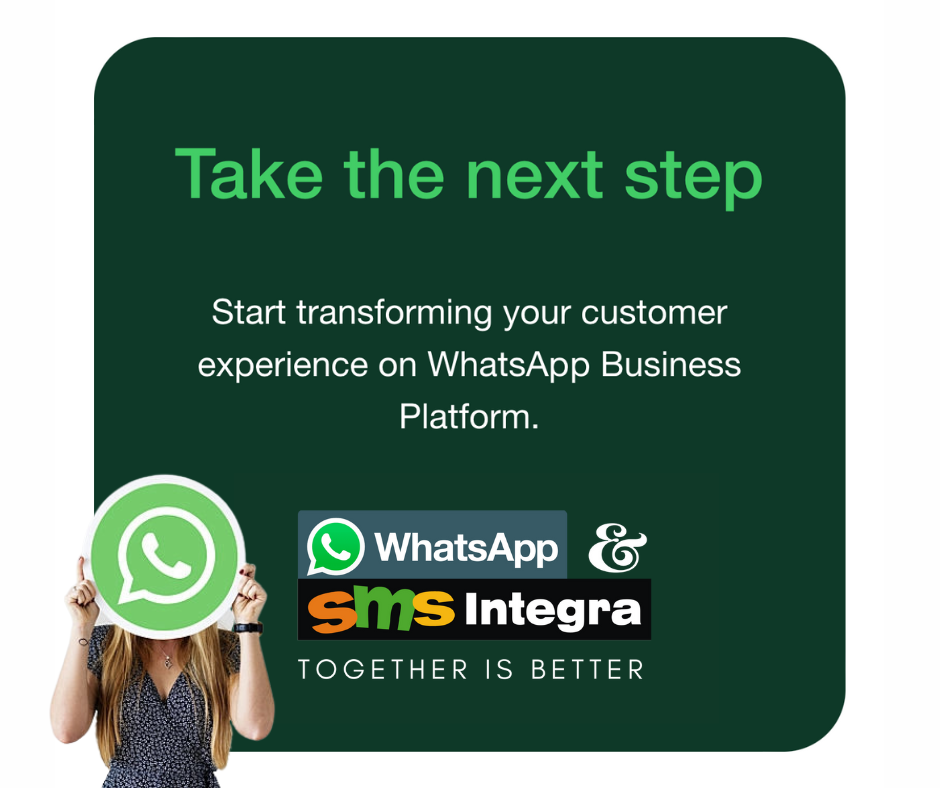 Transforming your customer experience on WhatsApp Business Platform can be achieved by following these steps:
Create a professional WhatsApp Business Profile: Create a professional business profile with your brand name, logo, contact details, and a brief description of your business. This will help customers recognize and trust your brand.

Use WhatsApp Business API for Automated Messaging: Use the WhatsApp Business API to automate your messaging and save time. You can create chatbots that can handle customer queries, provide product information, and even make sales.

Provide quick and personalized customer support: With WhatsApp, you can provide quick and personalized customer support. Respond to customer queries promptly, and ensure that their issues are resolved quickly.

Use WhatsApp Business for Marketing: Use WhatsApp Business to run targeted marketing campaigns. You can send personalized messages to your customers, run promotions, and even offer discounts.

Use WhatsApp Business for Sales: Use WhatsApp Business to sell products directly to your customers. You can send product catalogs, process orders, and even accept payments through WhatsApp.

Ensure Data Security and Privacy: Ensure that your customers' data is secure and private. Use end-to-end encryption, and comply with all data protection laws and regulations.

Analyze and Optimize your WhatsApp Business Performance: Use analytics to track your WhatsApp Business performance. Monitor your response time, customer satisfaction, and sales data. Use this data to optimize your messaging and improve your customer experience.
It's important to note that transforming your customer experience on WhatsApp Business Platform requires a well-planned strategy and execution. It's best to seek the help of a professional or a WhatsApp Business solution provider to ensure that you're making the most out of this platform.
---
Welcome to StarDotStar Software Ltd, a leading provider of software solutions since 1991. We are excited to offer our latest innovation, the WhatsApp Business API integration, to help transform the way enterprises and small businesses interact with their customers.
With over 2 billion active users, WhatsApp is one of the most popular messaging platforms in the world. By integrating WhatsApp Business API, you can reach out to your customers directly on their preferred platform, providing them with quick and personalized support, marketing, and sales.
Our team at StarDotStar Software Ltd has extensive experience in developing and implementing WhatsApp Business API solutions for businesses of all sizes. We understand the importance of customer experience and how it can impact your bottom line. That's why we have created a comprehensive solution that helps you start transforming your customer experience on WhatsApp Business Platform quickly and easily.
Our WhatsApp Business API integration includes automated messaging, personalized customer support, marketing campaigns, sales, and data security. With our solution, you can streamline your customer interactions, reduce response time, and improve customer satisfaction.
To get started, contact us today at +91-98400-66333 or visit our website at SMSIntegra.com. Our team of experts will guide you through the process and help you leverage WhatsApp Business API to its fullest potential.