Scaffolding rental services pipe scaffolding
---
Welcome to our Scaffolding Rental Services!
We are a leading pipe scaffolding contractor in Chennai, India. Our goal is to provide safe, reliable and cost-effective scaffolding solutions to meet the needs of construction sites, commercial and industrial projects across the country.
Our scaffolding rental services are designed to cater to the needs of various industries including construction, renovation, maintenance and repair work. We offer a wide range of scaffolding products that meet the industry standards and comply with safety regulations.
Why Choose Us?
Experienced team: Our team comprises of experienced professionals who are skilled in handling all types of scaffolding requirements. They are trained to maintain the highest safety standards and ensure that the work is completed on time.

Quality Products: We use only the highest quality materials to ensure that our scaffolding is sturdy and safe. Our products are regularly inspected and maintained to ensure that they meet the industry standards.

Competitive Pricing: We offer competitive pricing on all our products and services to provide our clients with the best value for their money. We believe in maintaining transparency in all our transactions, and we do not charge any hidden fees.

Flexible Rental Options: We offer flexible rental options to meet the specific needs of our clients. Our rental packages are tailored to meet the requirements of different industries, including short-term and long-term rentals.

On-time Delivery: We understand the importance of timely delivery, and we strive to deliver our products and services on time. Our delivery team is equipped to handle any last-minute changes to ensure that the project is completed without any delays.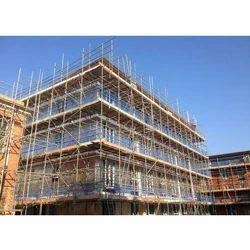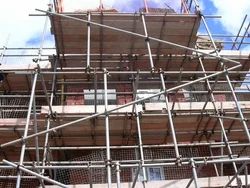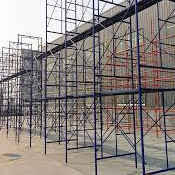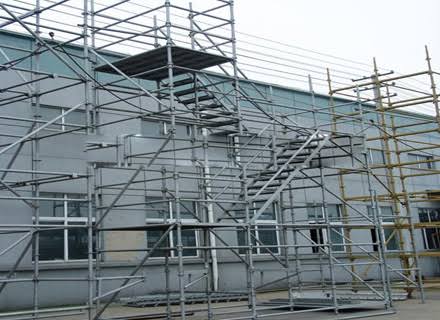 Our Products
We offer a wide range of scaffolding products including:
Cuplock scaffolding

H-frame scaffolding

Adjustable props

Walkway planks

Ladder beams

Shuttering plates
Our products are made from high-quality materials, and we regularly inspect and maintain them to ensure that they meet industry standards.
Contact Us
We are committed to providing our clients with the best scaffolding rental services in Chennai, India. Contact us today to learn more about our products and services or to request a quote. Our team is ready to assist you in all your scaffolding needs.