WhatsApp Business API Integration: How To Get Started and What Are The Benefits?
---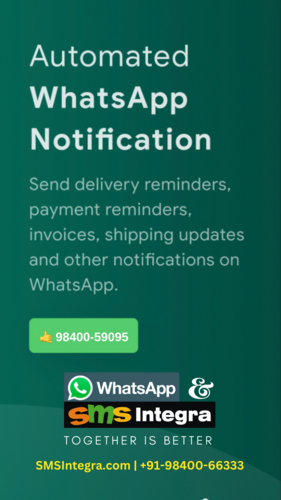 WhatsApp Business API is one of the most effective ways to connect with your customers instantly. It allows you to send and receive messages, as well as make and receive calls, all within the app. WhatsApp Business API also allows you to send notifications to your customers, which can be used to promote your brand or product.
In addition, WhatsApp Business API allows you to track the performance of your marketing campaigns, as well as the engagement of your customers. This data can be used to improve your marketing strategies and target your customers more effectively.
Last but not least, WhatsApp Business API is a great way to build trust and relationships with your customers. By providing them with a direct line of communication with you, they will feel more valued and appreciated.
If you are looking for a way to improve your customer service and engagement, then WhatsApp Business API is the perfect solution for you.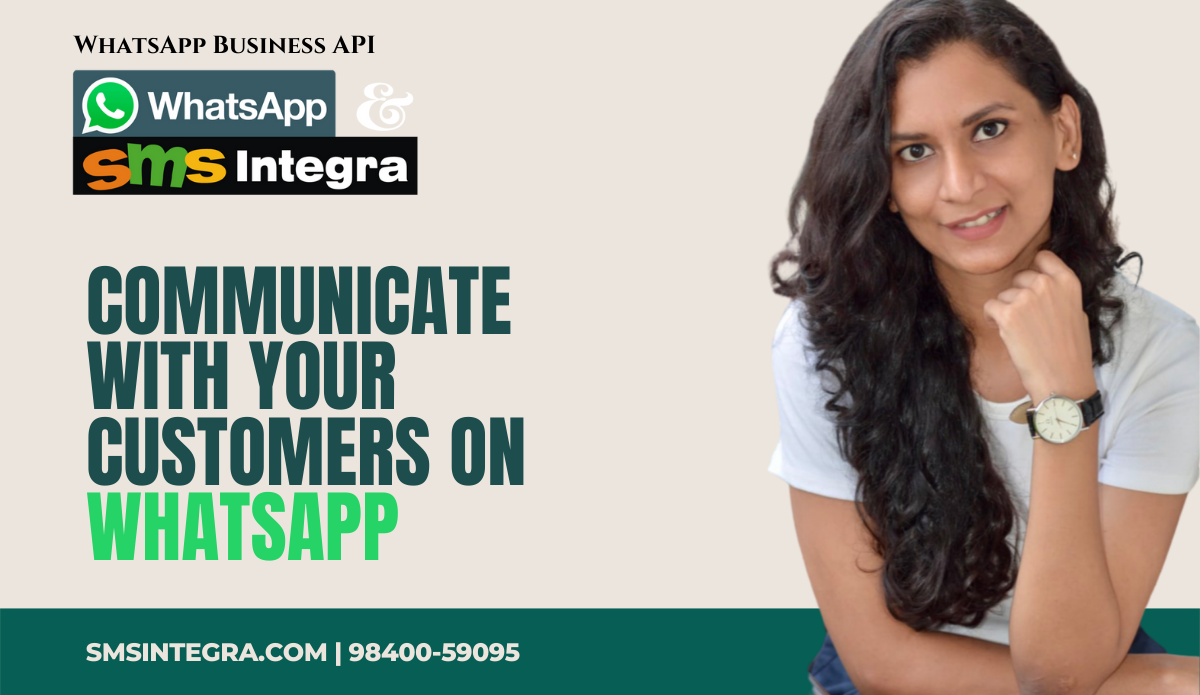 WhatsApp Business API is a solution for companies to instantly connect with their prospects and customers all over the world. The WhatsApp Business API allows businesses to send proactive notifications, engage with prospects and customers using WhatsApp chat, and track analytics to constantly improve the customer experience. The WhatsApp Business API is available to businesses of all sizes, from small businesses to large enterprises.
If you are looking for a way to instantly connect with your customers and prospects, the WhatsApp Business API is the solution for you.
1. Whatsapp Business API - An Introduction
2. Getting Started with the Whatsapp Business API
3. The Benefits of Implementing the Whatsapp Business API
4. How to Implement the Whatsapp Business API
5. Wrapping Up
WhatsApp Business API is an app developed by WhatsApp Inc. The app is designed for small and medium-sized businesses.It offers features such as messaging tools, automation, and analytics. It also offers a way for businesses to interact with their customers through WhatsApp.

The WhatsApp Business API is a powerful tool that can help businesses automate their customer interactions and improve their customer service. It can also help businesses keep track of their customer's engagement with their brand. Here are some of the benefits of using the WhatsApp Business API:

- It can help businesses save time by automating customer interactions.
- It can help businesses improve their customer service by providing them with insights into their customer's engagement.
- It can help businesses keep track of their customer's WhatsApp activity.WhatsApp Business API Integration - Why it's critical for businesses?

WhatsApp is the most popular messaging platform in the world with over 1.6 billion monthly active users.

The WhatsApp Business API allows businesses to interact with customers in a fast, simple and secure way.

Some of the benefits of WhatsApp Business API Integration are:

- Reach out to customers at scale
- Automate customer support
- Drive sales and engagement
- Foster better customer relationships

If you're looking to take your business to the next level, WhatsApp Business API Integration is the way to go!

Learn more about our easy WhatsApp on-boarding
WhatsApp chatbots 💬 to businesses for customer support and API Integration for developers.
Business API Apply
WhatsApp API Enterprise-level API. Receive and send messages using HTTP requests
The API well-bundled with some advanced features for you lets you do a variety of things. Notify, engage, upsell, have two-way communication with WhatsApp Business API. Trusted Messages, Verified business checkmark, Full brand name instead of random ID, Block unwanted conversation/unwanted brands. Rich Media:- High resolution photos, Videos, GIFs, and Audio, Documents and Location. Better Metrics:- Proven delivery receipts, Read receipts including open-time. More Conversational:- Supports single user and WhatsApp group communication, Two way communication.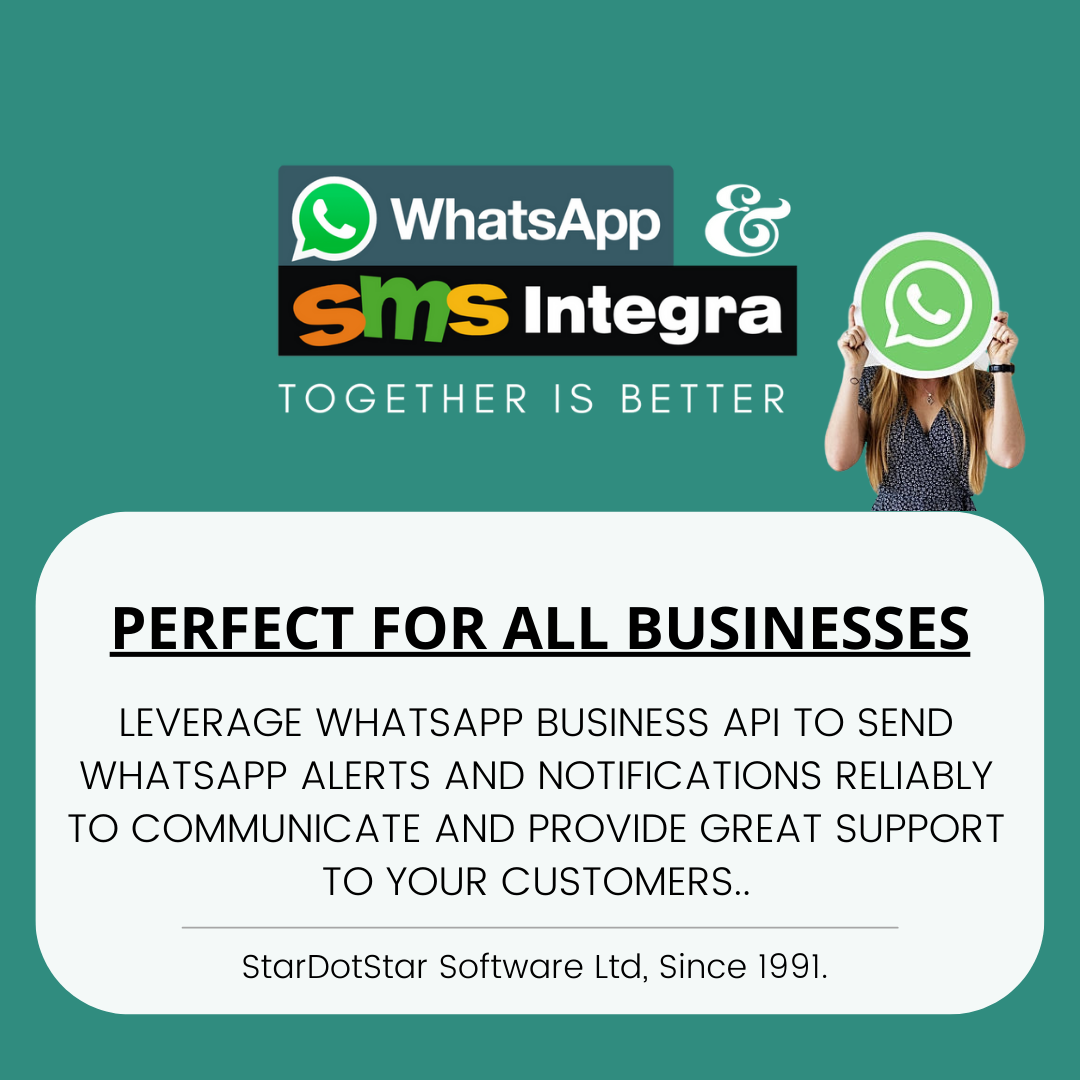 How to create a WhatsApp Chatbot for your business using ChatIntegra
Customer Support Chatbot Templates
Request WhatsApp API Access: Book a consultation with us and we will help you navigate WhatsApp's Business API approval process
Create A Conversational Workflow : Signup and create the WhatsApp Chatbot flow using our no-code builder or use a pre-built template
Bring Customers To Your Chatbot : Bring customers to your WhatsApp Chatbot through your existing digital channels
Prospects greeted with a conversation 👋 are much more invested in your product/service. They trust you more and convert better.
Automate Customer Support💬 Your WhatsApp Chatbot can troubleshoot customer support queries, deliver handy tips, and pull-up the necessary resources 24x7x365 while you take a nap.
Generate Qualified Leads💰 WhatsApp Chatbots are a more engaging alternative to the unengaging landing pages that you are currently using. They can capture and qualify leads in a conversation without relying on boring forms.
Take Your Ads To The Next Level📈 Speaking of generating leads, did you know that your Facebook ads can drop users right into a conversation with your WhatsApp chatbot? Take your Facebook ad game to the next level with conversational lead capture.
Conversations engage prospects from the second they click your ad, and result in conversion rates that are 2x-3x higher than the average static webpage + form combination.