MSR InfoTech IT Services and IT Consulting 114/15A, Amaravati Street, Municipal Colony, V.Chatram (Po),Erode - 638 004. Tamil Nadu
---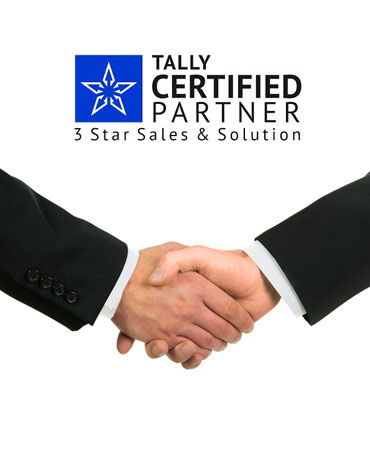 MSR InfoTech
IT Services and IT Consulting
114/15A, Amaravati Street, Municipal Colony, V.Chatram (Po),Erode - 638 004. Tamil Nadu

PHONE : 9442233181, 0424-2253181
E-MAIL : msrtally@gmail.com
MSR INFOTECH

MSR InfoTech is a well-known through the means of providing dedicated Accounting Software Solutions connectivity to Tally ERP 9.

Our experts are well experienced in providing the best sort of results to the client's requests and requirements. We are specialized in Rental Software, ERP Software Solutions, Interface Solutions, and Tally. ERP 9 Set up, Tally Implementation, Tally. ERP 9 Assistance, Tally Migration, Tally Integration in addition to a total business answer upon Tally. ERP 9 Software Solutions and Internet Marketing Solutions.
We offer our top class services for affordable and competitive packages which is the reason for having ever lasting relationship with our existing clients and new clients. Trust is the character and client satisfaction is the motto behind our company in order to attain, we do more than what you need. We are proud enough to say that we can handle any order related to our dedicated field of work.
OUR SERVICES
Onsite and remote support
Tally AMC
Customisation services
Implementation services
Add-ons (Ready models)
ABOUT US MSR INFOTECH
MSR InfoTech is an authorized solution provider of Tally Solutions Pvt. Ltd. for its various products & services Located at Erode, India, the company has been providing scalable, reliable and highly efficient solutions to clientele across the World. We are an authorized Tally Partner (TP), Tally Integrator (TI) & Tally Extender (TE).
We offer Ready to use standard software's from house of Tally like. Software for Financial Accounting (Tally ERP 9), Software for ERP, Software for Payroll Management (Tally Payroll), Audit Tool for Tax Professionals, Software for Retail Outlets (Tally Shoper). We also undertake Tally customization, Data Synchronization & implementation of any tally products.
MSR InfoTech helps clients manage the business and technology complexities of today's economy. We provide software & Web solutions that are a specialized mix of domain knowledge, technological expertise, quality procedures and services. Our software services fit for your business and budget and will help you stay ahead of your competitors in a challenging global market. We work with companies in the finance, Manufacturing, Retail Distribution and Utility industries.
In short span of time MSR InfoTech has earned the reputation in the IT Business community as an innovative business partner committed to quality and customer satisfaction.
OUR PRODUCTS
For more that 2 decades, Tally ERP 9 has grown leaps and bounds to a high-performance ERP and accounting software to meet the needs of all businesses whether small or large. Acclaimed by millions of tally users in India and abroad for its multiple features, add-ons, tally modules and customized solutions for every industry.
Recently, Tally has upgraded its products with the latest GST integration in Tally ERP 9. This has empowered the business enterprises to stay ahead with the new tax implementation. Antraweb has also developed many easy to use Mobile apps for Tally ERP 9 to make it handy which provide easy accessibility to the software from anywhere at your own time and need.
No matter which industry you belong, accounting and finance are integral to your business. Tally ERP 9 is such a powerful tool that helps you to perform all activities including managing Inventory, Sales, Point of Sales, Purchase, Manufacturing, Costing, Payroll, Branch Management, Accounting and Finance along with capabilities like excise, statutory processes and more. It also provides high end security to secure all your data and files. The flexibility to connect with all your staffs, different branch locations, CA's and others around the clock makes it popular and most sought after ERP software.
With such robust functionalities, affordable cost and effective customer support to solve all your queries and issues, Tally ERP 9 offers the following line of products for your best of needs.
TALLY SOFTWARE

A business software ideally suited for SMEs covering Trading, distribution, Manufacturing & Service Industries. Major Modules – Financial Accounting & management, Banking, Inventory management, Payroll & Statutory.
TALLY SERVER 9
For Medium & large organisations looking for efficient functioning, Tally Server 9 is a must have. Its power enables concurrent, protected access to data across single platform – multiple operations .
TALLY ERP 9 AUDITORS EDITION
An Auditing software tool exclusively for Chartered Accountants. Now provide tax compliance and Audit services from comfort of your office. CA's can increase their service portfolio & hence business.
TALLY SHOPER 9
Tally Shoper 9 POS software offers seamless support for retail business operations. Used by retail corporations of varying sizes, the Head office version is designed to control the activities of retail stores remotely.
OUR SERVICES
Our support services aim to assist you understand the immense power of Tally for your business growth. The ever-changing Business atmosphere makes it imperative for you to own necessary help and support on the usage of the software from time to time. You may get pleasure from friendly, personalised service from our Product Specialists and therefore their thorough understanding of Tally and the business data.
ONSITE AND REMOTE SUPPORT

TALLY AMC
CUSTOMISATION SERVICES
IMPLEMENTATION SERVICES
ADD-ONS (READY MODELS)