Home Composting of kitchen watse made easy - with Biochest Elegant composting bin.
---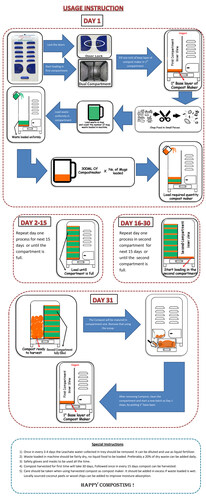 Biochest Elegant Composting Bins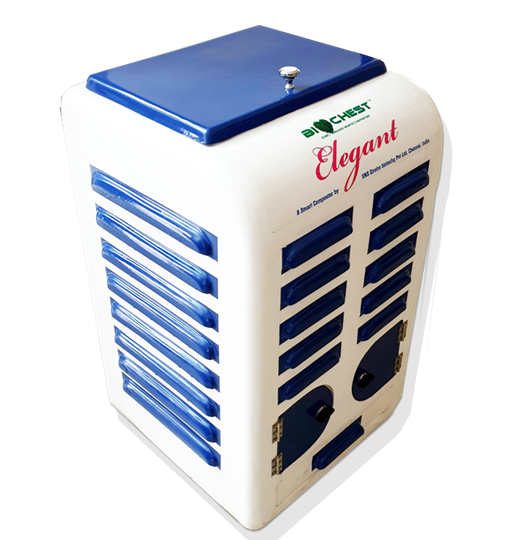 Biochest Elegant is the home composter that is a great addition to any household. The composter can transform nearly all kinds of organic and biodegradable waste into nutritious compost/fertilizer with little to no maintenance required. The compost produced by Elegant is ideal for potted plants or a garden. It can also be customized based on the number of family members, ensuring that it can be used in any kitchen big or small.
Elegant is a kitchen waste composter machine that works without a heat element, instead using aerobic bio composting to convert the trash into compost. The home composter produces compost that has no smell, preventing any insects or pests from gathering.
Key Features
> Made up of Strong FRP Material - Min 15yrs life of the machine.
> No Electricity, No Maintenance Needed
> Odor And Insect Free
> Provision For Continuous Loading And Easy Compost Removal
> Light Weight
> All Weather Proof Body
Warranty: 1Yr
Benefits
> Eco-friendly solution for waste recycling.
> Contribute to social responsibility by reducing carbon footprint.
> No more worry to manage wet/dry Kitchen Waste. Just turn them to compost.
> Harvest organic vegetables at home.
> Great savings on Compost and Fertilizer Shopping
> Best source for Nitrogen-rich Liquid fertilizer.
> One-time Investment for Unlimited Compost Generation