Advocate Saravanan R - Rajendra Law Office
---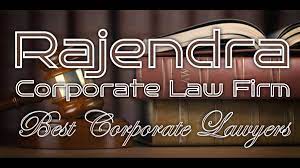 Advocate Saravanan R is a senior lawyer at Rajendra Law office in Chennai, India. He has a several years of experience in Legal profession and is known for his expertise in various areas of law, including corporate law, commercial law, and intellectual property law.
Saravanan R formed the Law firm " Rajendra Law Office" in 2015, since then, he has become an integral part of the firm's legal team. Over the years, he has handled a wide range of legal matters, including advising clients on various corporate and commercial transactions, intellectual property rights, and disputes related to contractual obligations.
Saravanan has advised clients in various industries, including manufacturing, IT, healthcare, and hospitality, among others. He has a reputation for providing practical and effective legal solutions to clients, which has earned him respect and recognition in the legal community.
One of Saravanan's strengths is his ability to negotiate effectively on behalf of his clients. He has successfully negotiated and drafted several commercial contracts, including joint venture agreements, shareholder agreements, and licensing agreements, among others. His expertise in drafting and negotiating contracts has helped clients in India and abroad to protect their interests and minimize their risks.
Saravanan is also an expert in intellectual property law, including trademarks, patents, and copyrights. He has helped clients in securing and enforcing their intellectual property rights, conducting due diligence on intellectual property assets, and advising on licensing and franchising agreements.
Apart from his legal practice, Saravanan is also involved in several social and community service activities. He is a member of several legal associations, including the Bar Council of Tamil Nadu and Puducherry, and the Madras High court Advocates Association.
In conclusion, Advocate Saravanan R is an accomplished lawyer with a wealth of experience in various areas of law. His expertise in corporate law, commercial law, and intellectual property law has helped clients in India and abroad to achieve their business objectives. His dedication to his clients and his commitment to excellence make him an invaluable asset to Rajendra Law office in Chennai.