TrimKhana Tips - Mint tea relieves nausea and fever.
---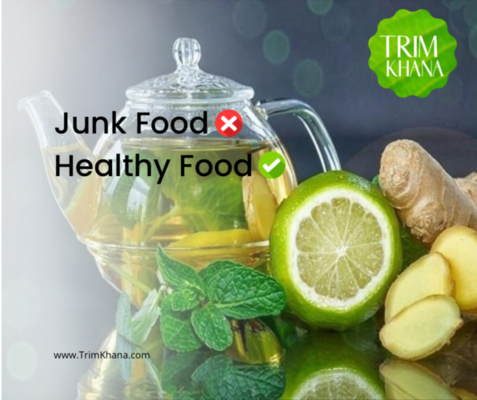 Mint can be found in every home and can be used to prepare a potion for winter colds. Mint tea strengthens the body's immune system and is effective in relieving sore throat and nasal congestion.
This tea is anti-flatulent and has a great effect in relieving abdominal pain caused by eating cold food in winter. Mint tea relieves nausea and fever.
- Brew a tablespoon of dry mint with a glass of boiling water and then strain it.
- Then brew this brew again with slices of lime, cinnamon sticks and a few slices of ginger and sugar and let it brew well. It is better to add honey at the end instead of using sugar. The best time to drink this tea is in the morning or before dinner.
Mint tea creates extraordinary energy in the body and circulates it.
#organicfoods #organic #healthyfood #food #healthylifestyle #vegan #healthy #organicfarming #organicgardening #veganfood #crispr #bio #plantbased #regenerative #healthyeating #glutenfree #health #natural #gmos #healthyliving #nature #homemade #growyourownfood #vegetarian #nutrition #gardening #organicproducts #vegetables #organiclife